Tour Details
Tour Description
Founded in the 17th century by William Penn as a haven for persecuted Quakers, Philadelphia quickly became the most important city in America. By the dawn of the revolution it was the largest English-speaking city in the world outside of London. Covering some of the most significant sites in Old City Philadelphia, this Philadelphia History Tour explores the social and political mechanisms that defined the city and set the stage for the Declaration of Independence and the Continental Congress.
Philadelphia History Tour
We begin our Philadelphia History Tour with the plan of the city and a discussion of the critical figure of William Penn, founding father of the colony of Pennsylvania and architect—in a very real sense—of the city of Philadelphia. Using the plaza-scale plan of the city located near Second Street as our reference point, we'll look at how Penn's rational plan set the stage for an explosion of commerce and trade and the influx of immigrants from all over the world. As we make our way through the well-preserved historic core of the city, past buildings that still stand after more than 200 years, we'll look at some of the key themes that defined Philadelphia in those early years including Quakerism, religious tolerance, and unfettered trade.
A Glimpse at the Past in Historic Philadelphia
Depending on venue visiting hours, our Philadelphia History Tour may also take us into historic houses and house museums along streets dating to the 18th century, and as well as some of the churches that played a role in the founding of the U.S. These may include Carpenter's Hall, Old St. Mary's, St. Peter's, and Independence Mall. As we walk we'll move forward through history to discuss how the city evolved socially, architecturally, and politically through the colonial period until the dawn of the revolution. As this area of the city saw the construction of some of the largest houses, we'll focus specifically on the emergence of a wealthy merchant class in the 18th century and how they defined the city at the dawn of Independence and through the war.
Take Aways
We will typically end our Philadelphia History Tour at Headhouse Market in Society Hill, a historic center of trade in the city that is today the most vibrant farmer's market in Center City. This walking tour is a good introduction to Philadelphia during the colonial period and exploration of the major sites in Old City south of Market Street.


FAQ

Does this tour visit the interiors of the venue stops as well?
This tour includes only exteriors as it's a walking history tour. Depending on your interests and venue opening hours, you may have the opportunity to enter 1 or 2 venues along the way. It is a good idea to carry some cash in case you choose to enter a stop along the way, at your own expense.


Where You'll Start
Tour Experts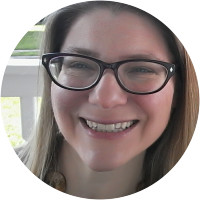 Justina's master's degree in early American material culture from the Winterthur Program at the University of Delaware complements well her interest and love of sharing Philadelphia with visitors. At the Philadelphia Museum of Art, she works as Site Manager for Mount Pleasant and Cedar Grove, two historic homes in Fairmount Park administered by the Museum. She also designs programs and trains guides to share the Museums' collections with the public. Working with Museum curators, preservation professionals, and other stakeholders, she advocates for public access to and interest in local historic sites.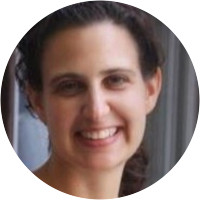 Joella Clamen holds a Bachelor's Degree in Philosophy and the History of Math and Science from the Great Books Program at St. John's College, Annapolis, Maryland, and a J.D. from the University of Michigan Law School. She is taking a break from legal practice to indulge her passion for American history. Joella is a member of the Association of Philadelphia Tour Guides and has passed their examination to be a certified guide for historic Philadelphia. She is a currently a guide at Eastern State Penitentiary Historic Site, a museum set in an fascinating former 19th Century Philadelphia prison. She has previously worked as a guide at the Physick House, Powel House, Christ Church, and Christ Church Burial Ground. In addition to guiding, Joella has been involved with a number of history-related writing projects, such as contributing biographical sketches to an educational initiative which examines the lives of New Jersey citizens during the American Revolution. Like so many in the tourism business, she is also working on a book: the story of two of the Delaware Valley's most fascinating, yet relatively unknown, 18th century business-women.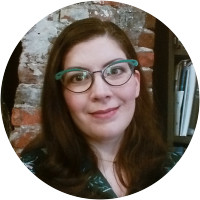 After traveling and training as a historian of medieval art in Canada, the UK, and Spain, Flora adopted Philadelphia as her new home. Drawn to the city's complex history as well as its vibrant contemporary arts scene, she works as a paralegal and adjunct instructor. Flora loves sharing her enthusiasm for Philadelphia past and present, with its unique character and delightful idiosyncrasies.
Reviews can only be left by Context customers after they have completed a tour. For more information about our reviews, please see our FAQ.
Insightful and easy, enjoyable introduction to Philly's rich colonial history. Our guide Joella was fantastic .. made it fun and easily accommodated the weather to keep it lively and fun. Will come again!
Oct. 21, 2022
My excellent review is directed at Joella who was an outstanding guide. Her depth of knowledge was fantastic; her speaking very clear and at a good strong pace which kept the energy going. She is clearly very passionate and dedicated about her work. An outstanding guide in every respect. Thank you!
Oct. 13, 2022
John was an excellent guide. His personal and educational background were very well suited to this role. We thoroughly enjoyed our time with him and learned a lot. We couldn't have asked for a better experience. We plan to return to Philadelphia to build upon information we learned from John and our experience.
Oct. 4, 2022