Tour Details
About the Tour
Duration

3 days / 2 nights
Tour Description
Departure One: April 1 - 3, 2022
–– *LIMITED SPACE REMAINING*
Please select these dates in the calendar at right for online booking or
contact us
to learn more about this Journey!
Trip Highlights:
Tour, learn, and get to know a leading scholar, Dr. Richard Bell—a once in a lifetime opportunity for anyone passionate about American History
Gain exclusive access to the city's landmark historical sites and museums alongside a small group of likeminded learners
Explore new perspectives as you follow the footsteps of the ordinary Americans who experienced the Revolutionary War firsthand
Unwind and enjoy an all-inclusive experience crafted to take all logistics off your plate
This journey is based on Dr. Bell's hit Wondrium course Ordinary Americans in the Revolution and is presented in partnership with Wondrium.
Guided by Dr. Richard Bell, an esteemed historian, we are transported back in time, to contextualize the foundational principles which have anchored the American government since its inception. Of course, no trip to Philadelphia is complete without Independence Hall and the Liberty Bell. But together we will venture deeper into the nation's origin story.

Our custom-tailored multi-day itinerary balances experiences at landmark historical sites with explorations of more intimate, residential settings which have been preserved in Old City. We'll transition from exploring the collections of the Museum of the American Revolution and the Library Company of Philadelphia to walking the cobblestones of the oldest residential street in America and paying homage at the final resting place of Benjamin Franklin. Context historians will also introduce us to the daily lives of ordinary Americans during this period – including soldiers, midwives, clerks, smugglers, shopkeepers, and enslaved people.

This survey of Revolution-era Philadelphia will provide a comprehensive overview of the United States' most formative years and dive deep into the stories of everyday people that made Philadelphia one of the most influential cities of early America.
Our Itinerary:
DAY 1 – Arrival & Getting Settled
Start Time: Evening
Highlights: Evening drinks, Welcome Dinner with Dr. Richard Bell and John Bright

We will arrive in Philadelphia and check-in to the exquisitely restored boutique Kimpton Hotel Monaco–located inside the historic Lafayette Building in Old City Philadelphia.

At a Glance:
Arrive from the airport and check-in to our hotel in charming Old City
Meet our fellow travelers and enjoy a cocktail hour
An introduction from Dr. Bell, which will set the scene for the weekend's historical themes to explore together
Enjoy a fine meal, accompanied by Context Experts
Day 2 – The Roots of the American Revolution
Start Time: Morning
Highlights: Elfreth's Alley, Christ Church, Library Company of Philadelphia, and more
Meals included: Lunch and Dinner

Our journey introduces us to the men and women who made history happen, but who are largely unknown to us now. We'll contextualize their daily lives and struggles as we walk the cobblestones streets of Old City in the company of John Bright and Dr. Richard Bell.

At a Glance:
Our day begins with a stroll from the hotel to Elfreth's Alley home to 32 of the nations oldest historic homes.
We'll venture to Christ Church, the final resting place of Benjamin Franklin.
Following a pause for coffee, we'll enjoy a tour of the historic Powel House

Fun Fact: Samuel Powel was the last mayor to serve Philadelphia under the Crown and was the first mayor of the new nation.

We will enjoy a group lunch near Headhouse Square – one of the nation's oldest surviving markets.
Our afternoon resumes with a private tour of the Library Company of Philadelphia, founded by Franklin as the nation's first lending library. Guests will have the opportunity to examine Revolution-era artifacts, newspapers, currency, and more.
The tour portion of our day concludes with visits to the Physick House.
Following free time in the city, our group re-convenes for a relaxing dinner together.
Day 3 – Independence National Historic Park
Start Time: Morning
Duration: Half Day
Highlights: Independence Hall, the Liberty Bell, Carpenter's Hall
Meals included: Lunch

Our focus shifts to the formation of the American government, as we learn more about Philadelphia's unique role during the nation's first Congressional sessions.

At a Glance:
The day begins with exclusive Early-Access to the Museum of American Revolution – before their collection opens to the daily public.
We'll then stroll across the cobblestoned street to reach Carpenter's Hall – the site of America's first Continental Congress.
Our group then pauses at Independence Hall and Liberty Hall.
Following lunch with Dr. Bell, the group is welcome to depart for home.
Alternatively, we invite you to enjoy a tour of the interior of Independence Hall. Please indicate your interests for the afternoon at the time of booking.
**Please note: Our tour's Final Itinerary is subject to change. Rest assured, should any changes be made, Context is committed to delivering an exceptional one-of-a-kind learning experience for all trip participants.
FAQ
For more information, we invite you to
explore our FAQ Page
or
get in touch
about this Journey.
To reserve a spot on this tour, select April 1-3 in the booking calendar at the top right of this page or
email info@contexttravel.com
to contact us.
We will charge a non-refundable deposit per person to reserve your place. A single supplement will apply to individual travelers who wish to have a private room. Details are available at checkout.
For Departure One, the full balance will be due no later than February 1, 2022.
For Departure Two, the full balance will be due no later than March 18, 2022.
Where You'll Start
Tour Experts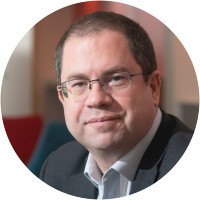 Dr. Richard Bell is Professor of History at the University of Maryland. He holds a Ph.D. from Harvard University and has won more than a dozen teaching awards, including the University System of Maryland Board of Regents Faculty Award for Excellence in Teaching. He has held major research fellowships at Yale, Cambridge, the Library of Congress and is the recipient of the Andrew Carnegie Fellowship and the National Endowment of the Humanities Public Scholar Award. Professor Bell is the author of the new book "Stolen: Five Free Boys Kidnapped into Slavery and their Astonishing Odyssey Home," which was shortlisted for the George Washington Prize and the Harriet Tubman Prize.
Reviews can only be left by Context customers after they have completed a tour. For more information about our reviews, please see our FAQ.
This was my first live walking tour with Context Learning after hearing about them during the pandemic and many, many zoom seminars and courses. It was great to get out and really visit an historical site. This weekend tour was wonderful, full of history, included behind-the-scenes visits, provided excellent dining choices within walking distance, was a compact group for the conduct of the tour, and had excellent and knowledgeable guides: Richard Bell and John Bright. Both historians added their unique views and experiences and team-taught seamlessly. Both fostered camaraderie among the participants. I learned so much to augment my pre-tour research. I would like to return to Philadelphia again to visit other sites not on our tour to further my knowledge.
Apr. 17, 2022
I've been thinking about this the past couple of days and honestly I can't think of how you could improve the trip - everything was so well organized and engaging.
Apr. 6, 2022
Positive aspects were the depth and breadth of knowledge Richard and John possess, their ability to effortlessly pass this information on in a clear, concise, and upbeat manner and the enthusiasm with which they approach a subject that could easily slip into the realm of overly pedantic and boring. The location of the hotel was terrific. The food was tasty. The dinner service at the olde bar and both lunch services were outstanding. Needs improvement: the food was tasty but not plentiful enough. Americans tend to graze in addition to eating three meals a day. Even if it's just toast, a muffin, or fruit and coffee, breakfast should be added as part of the meal plan. Also a small tray of snacks for mid-afternoon on Saturday. Not certain how that could be accomplished but having a bus makes it easier. Noon until 7pm without at least a piece of fruit is a long stretch of time without food. The music in the restaurants was too loud. The service at the the royal boucherie was below par. Their food was also cold…tasty but cold…which was too bad because the flavor was excellent. And perhaps an additional half day with the experts. Although not minor, the list of items that need improvement did not overshadow the tour; this is SOLELY because it is readily evident that Richard and John love both teaching and their areas of expertise.
Apr. 5, 2022