Tour Details
Tour Description
Unsure of what to do in Porto? In addition to our pre-designed
Porto walking tours
we can craft a wide-range of customized and personalized private tours of Porto. Drawing on our carefully vetted network of scholars and experts, the limits of what we can do are circumscribed only by the bounds of our collective imagination. We can design the perfect tour to fit your trip.
Customized Tour of Porto
With a network of local experts on the ground we can design a private tour of Porto on a wide range of topics. However, before requesting a custom tour, you might want to take a look at our full list of
Porto walking tours
. Chances are that we've already thought about it. For example, if you're looking for a solid introductory walking tour of the city take a look at our
Introduction to Porto Tour
or maybe our
Porto Food Tour
, which focuses on Portuguese cuisine. We also go to Guimarães on one of our Porto Day Trips, diving deep into the history of this 10th century city. First timers may be interested in our
Welcome to Porto Tour
.
"I have recommended Context tours for the last decade to many travelers. Having done at least a couple of dozen tours with context, never have we had a bad tour!"
Something Else in Mind?
But, if none of these pre-designed tours tickle your fancy, then we'll be happy to work with you to develop a customized private tour of Porto. Below, in the notes section, let us know the following:
How many hours would you like the walk to be?
What are your main goals for the walk?
Which sites and museums would you like to prioritize? Do you want to just pass by or explore inside as well?
Give us one or two words to describe your group.
Here are some examples of custom tours that might be of interest:
Take an architectural themed tour of Porto in the company of a local architect.
Explore Porto on the water by adding a boat cruise to one of our existing tours or a custom Porto Boat tour.
Discover more about Jewish history and heritage with a visit to the historic Jewish center followed by the synagogue.
Take an architecture tour of Casa de Musica and/or Serralves Museum.
Day trip to a nearby town containing numerous churches, Braga, with a local expert or historian.
Coimbra tour with a local expert or historian.
Tour Porto focusing on the history of tiles including a visit to Banco the Materiais (where the oldest samples of tiles are kept) in the company of a local writer.
FAQ
I know what I would like to do, but I don't see it in your regular offerings. Can you arrange it for me?
Please contact info@contexttravel.com with details of your request and we will be happy to look into the possibility.


Why is the price listed as $0?
When we know more about your time frame and expecations for your custom tour, we can work out the pricing. Pricing for a 2 hour tour begins at 230 euros.
Tour Experts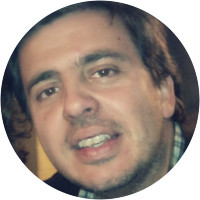 Filipe was born in Porto, were he lived until he went to study Agronomy in Alto Douro University. After some professional experiences in both Lisbon and Porto, Filipe return to Douro Valley to be in charge of the XIX century family estate. Since 2002, he has been responsible for the tourism and the grape/wine production at his family estate. Today, Filipe divides his live between Porto and Douro, trying to expand his knowledge of each area and, luckily, getting the best of both worlds.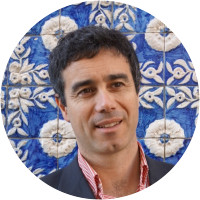 Francisco is a docent from Porto. He holds an MA in "Theater and Education" from Vigo University, Spain and a Post-grad in "Theory of Literature and Portuguese Literature" from Minho University, Portugal. He did undergrad studies in Religious Sciences at Porto Catholic University and also has a BA from Porto's University in Languages and Modern Literatures - Variant Portuguese Studies. He has taught various courses on the subject of education and has been responsible for organizing academic seminars and conferences. He enjoys his work as an interpreter and cultural guide in Portugal and is eager to show the array of delights that his city offers.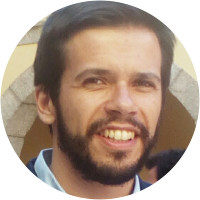 José was born in Porto where he has lived most of his lifetime. His connection to Porto and Douro wine dates to 2004, when he started working as a tour guide at the Sandeman and Offley Porto Wine Cellars. He has published several papers about Wine History in Northern Portugal. He is a Fellow of the Portuguese Association for the History of Wine. He is a Graduate in History and holds a master in Tourism and Regional Development. He is also a researcher of heritage tourism performed in Portuguese Manor Houses. He has completed his PhD in 2016. Currently he is an Assistant Professor at Polytechnic Institute of Tomar. During his career he teached, among other disciplines, History of Art, General History of Civilization and Portuguese Cultural History. So, alongside with his knowledge of Porto and Douro's Wine History, he is also an enthusiast of Porto's historical roots, and he is keen show you the city's most hidden secrets.
Reviews can only be left by Context customers after they have completed a tour. For more information about our reviews, please see our FAQ.
Very good. A vast and varied knowledge, which allowed the tour to be enriched, not only by addressing the pre-defined themes, but others that came up during the visits. A very pleasant conversation that flowed naturally. The tour took advantage of the route between planned stops that were scheduled to allow for the tour to show other points of interest. As the tour covered several points, the ability to manage the various means of transportation we used was very important. Jose was very attentive and gave several bits of useful information for our visit to the city. Besides being an excellent teacher, José is a very interesting person with a very diverse culture.
Oct. 7, 2018