Tour Details
Tour Description
How do I find the best Portuguese wine? Where should I go on a day trip? What are the best churches? Welcome to Porto. As easy as international travel has become, it can still be unnerving to arrive in an unfamiliar city with unanswered questions. Our personalized Welcome To Porto Tour, in the company of a local insider, is essential for first-time visitors seeking advice on Porto sightseeing and how to plan their time. Designed to answer practical questions about living and staying in Porto, this 2-hour experience will help navigate the streets, give language tips, secure a few good dining spots to help you along the way, and better discover Porto.
Welcome to Porto Tour
We'll begin our experience in your hotel lobby or apartment where our docent, a resident of and expert of Porto, will explain the layout of the city and the area where you are staying. Looking at a map, we'll orientate you to your nearest places of interest. We'll then offer tips on local customs, suggestions for dining, shopping, insider events, and festivals, before opening the floor to any specific questions you might have. If you have additional walks booked with us, like our
Introduction to Porto Tour
(another excellent choice for a first-timer), we will examine your itinerary together and go over any last-minute questions.
Explore Porto Like A Local
We will then head outside for a stroll, allowing for a discussion of your area's history and an opportunity to absorb the neighborhood ambiance under the guidance of a seasoned local. We'll stop occasionally to talk about historic buildings and monuments, or maybe to go over how to purchase transit tickets. We'll point out the best markets, cafes, and restaurants. We'll leave you with maps, a head full of knowledge, and a better sense of how best to navigate this charming city. Please note, while our docent will provide a crash course on the basics, bringing your own questions and interests to the table can help us personalize the experience and help you get the most out of your visit.
Booking Instructions
Please provide your hotel name or exact apartment address (any entrance codes, the floor, etc) during checkout so that we can arrange for our docent to meet you directly at your lodging.


This experience is part of our Welcome To series, which aims to orient first-time visitors to Context cities by pairing them with local experts. You can read about
Welcome To tours
in our other cities.
FAQ
I would like the docent to answer some very specific questions I have about the city. Can I let you know in advance what those questions are?
Please do let us know in advance if you have specific questions so that your docent can come prepared with answers to your questions.


I am interested in getting a historical orientation to the city. Is that what this tour will provide?
This tour focuses on the practical side of navigating a city like Porto and is based in the neighborhood where you're staying. If you'd like a historic overview, you may like our orientation tours.


When during my stay would you recommend I book this tour?
We recommend organizing this tour as close to your arrival as possible.
Tour Experts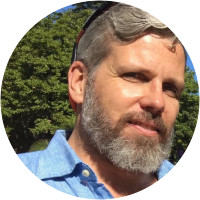 With a background in Architecture (University of Porto) and a postgraduate degree in Sociology (MPhil Cities Programme - London School of Economics and Political Science), Ricardo is particularly interested in change and transformation and how they impact cities, and in urban space as the outcome of socio-historical processes. After living several years in Helsinki, London and Milan, Ricardo returned to his hometown where he enjoys acting as mediator between the visitors and the city's landscape. In the course of the walks he proposes, participants are encouraged to engage with more in-depth readings, and find new meanings, in the built environment. The aim is also to endow each visitor with an enhanced ability to unravel the multiple identities that make up Porto's singular character through an understanding of how these identities became embedded in the city's fabric. Ultimately, Ricardo's explorations of Porto's city space throughout the different ages provide equally an opportunity for a broader reflection on the aspects that render places unique, and on the ways places can be improved as to become settings for better forms of public, and private, social life.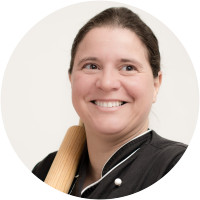 Maria is a Portuguese native and professional chef. She has studied and worked as a chef in UK and has traveled extensively, giving her a very good sense of the comparisons between ingredients, cuisines and traditions. At the moment, she is doing workshops, catering jobs, baking, food events and restaurant adviser. She loves everything related to food ... shopping, cooking, sharing recipes and of course, eating.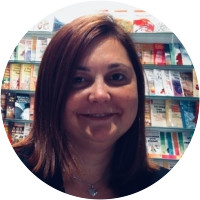 Susana is a writer who was born and raised in Porto. She has been writing about the cultural features of cities in Portugal but mainly about Porto. Her biggest achievement so far was conducting all the research and texts for a book called "Azulejos with History". She studied English and German Literature in Coimbra and spent some time in Manchester teaching Portuguese culture to teachers and students. She loves travelling and trying to get the most of experiences in foreign countries but most of all she loves her city and showing it to visitors in a unique way.
Reviews can only be left by Context customers after they have completed a tour. For more information about our reviews, please see our FAQ.
Maria was great at giving us an orientation to Porto. She was enthusiastic and passionate about her city and gave us insights that we would never have known.
Nov. 6, 2019