Tour Details
About the Tour
Duration

From 1 Day to 6+ Days
Tour Description
Need help planning a trip to Provence? Drawing on our network of local expert tour guides, we can work with you to create custom touring to suit your interests, from the French Riviera to the Lavender hills in Provence, we'll do our best to organize your tours and experiences. From a full-day to a full week, our planning experts are ready to help with your request.
How to Book
Whether you already have something in mind or want help crafting something entirely new, our dedicated planning specialists are on hand to make the most of your travels. Context planners, all travelers in their own right and experts in their dedicated territory, will partner with you to create an itinerary suited exactly to your needs and schedule.
FAQ
What is included in the Custom & Multi-Day itinerary of Provence?
Cost details will vary based on exact itinerary, but all of our Custom & Multi-Day itineraries include the cost of your private guide. In many cases, vehicle/transportation costs may also be included in the quote we provide you. Your Context planning specialist will confirm exactly what is included in your personal itinerary before charging your credit card. (Note that accommodation is not included).
What information do you need from me in order to build a custom itinerary?
Our planning experts will be in touch to help you build your perfect tour, but in general, try to include the following pieces of information in your custom request form:
How many days would you like the tour to be?
Do you have specific goals for your trip?
Which sites and venues would you like to prioritize? Do you want to just pass by or explore inside as well?
Do you have any mobility concerns?
Who are you traveling with? What are their ages and interests?
How much does the Custom & Multi-Day tour cost?
Pricing will vary by itinerary. Your planning expert will provide an itinerary and pricing proposal for your trip before confirming your Context tour and charging your credit card.
How does the Custom & Multi-Day bookings process work?
Once you submit your custom request form (or contact us at
custom@contexttravel.com
), we'll get in touch via email or phone to review your ideas and finalize an itinerary. We only charge your credit card once all details have been confirmed.
Is this suitable for children and / or travelers with mobility challenges?
Yes. We can adapt the route based on the ages, needs, and interests of travelers in your party.
Where You'll Start
Tour Experts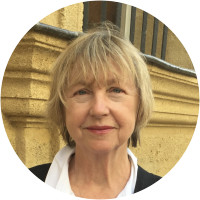 Originally from the US, Pamela has lived in France (Aix-en-Provence and Marseille) for 25 years. Pamela teaches studio art and art history for American university programs in Aix. She trained in art restoration in Italy and has a background in museum work as a curatorial assistant and program director. She is also an artist working in mixed media -- drawing and painting. She attended Bennington College and California College of the Arts. She's worked as the on-site director for a study abroad program and for educational programs including the Smithsonian, Alumni International and Cultural Experiences Abroad. She's taught for Northwestern University, Oberlin College, and the Marchutz School of Art (Aix). As an art historian, Pamela is endlessly fascinated by the local culture, the archaeology, history, and architecture of the region as well as its monuments and museums. As a painter, she is intrigued by the light and colors of this southern realm, the Midi, where so many artists lived and worked. Her two favorite artists from Provence are Cézanne and van Gogh.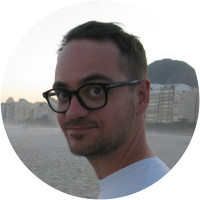 Billy was born in Aix-en-Provence in 1982. He studied at the School of Architecture in Marseille, where he got his master's degree in 2007. Since then, Billy has worked in internationally acclaimed offices in the Netherlands, Austria, and Switzerland on various projects, gaining a good overview on international architecture. In 2015, he returned to Marseille to co-found his own office, CALMA, which bases its approach on context and historical precedents as well as local materials, craftsmanship, and archetypes. He taught at ENSA Marseille in 2011 and 2016, and has pursued an executive master's degree in real estate development. His passion for architecture and the city has led Billy to travel the world to witness its marvels first hand, and he is excited to share his culture and understanding of the south of France region with foreign enthusiasts.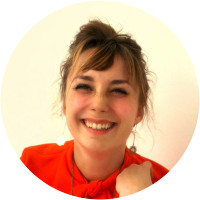 Laura has been working in the field of arts and culture at an international level. Her Master's degree in hand, she implemented projects and managed artists for more than six years and has worked as a cultural mediator for museums in France and contemporary art events. Since her childhood, she has also been fascinated by literature and has written novels and poetry along with a practise of signing Soul and Jazz Music. She is also especially interested in languages, and was lucky enough to master eight of them to get closer to the different cultures she met.Currently, she is working on an touring circus on a sailboat in SouthWest Asia, a graffiti festival in Togo, as well as an artist residency open to Deaf artists and public. Laura looks forward to sharing her passion by interacting with the visitors and the populations, and to develop a common knowledge.