Tour Details
About the Tour
Duration

From 1 Day to 6+ Days
Tour Description
Need help planning a trip to Provence? Drawing on our network of local expert tour guides, we can work with you to create custom touring to suit your interests, from the French Riviera to the Lavender hills in Provence, we'll do our best to organize your tours and experiences. From a full-day to a full week, our planning experts are ready to help with your request.
How to Book
Whether you already have something in mind or want help crafting something entirely new, our dedicated planning specialists are on hand to make the most of your travels. Context planners, all travelers in their own right and experts in their dedicated territory, will partner with you to create an itinerary suited exactly to your needs and schedule.
FAQ
What is included in the Custom & Multi-Day itinerary of Provence?
Cost details will vary based on exact itinerary, but all of our Custom & Multi-Day itineraries include the cost of your private guide. In many cases, vehicle/transportation costs may also be included in the quote we provide you. Your Context planning specialist will confirm exactly what is included in your personal itinerary before charging your credit card. (Note that accommodation is not included).
What information do you need from me in order to build a custom itinerary?
Our planning experts will be in touch to help you build your perfect tour, but in general, try to include the following pieces of information in your custom request form:
How many days would you like the tour to be?
Do you have specific goals for your trip?
Which sites and venues would you like to prioritize? Do you want to just pass by or explore inside as well?
Do you have any mobility concerns?
Who are you traveling with? What are their ages and interests?
How much does the Custom & Multi-Day tour cost?
Pricing will vary by itinerary. Your planning expert will provide an itinerary and pricing proposal for your trip before confirming your Context tour and charging your credit card.
How does the Custom & Multi-Day bookings process work?
Once you submit your custom request form (or contact us at
custom@contexttravel.com
), we'll get in touch via email or phone to review your ideas and finalize an itinerary. We only charge your credit card once all details have been confirmed.
Is this suitable for children and / or travelers with mobility challenges?
Yes. We can adapt the route based on the ages, needs, and interests of travelers in your party.
Where You'll Start
Tour Experts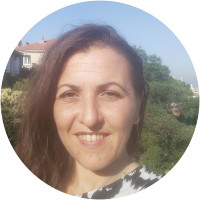 Faustine was born in Nice in 1980 and fell under the spell of Marseille a decade ago . Passionate about arts, history and humanity, she graduated with a bachelor degree in English language, literature and civilization, that she completed working for the British Council at Pimlico School in 2004. She worked many years in the fields of education and artistic activities, gaining experience as a cultural mediator. Her strong interest to transmission, sharing and learning from each other led her to obtain her French National guiding license in 2017. Turned towards communication she studies French Sign Language, and attends theatre courses. She likes to bring visitors to sharpen their curiosity and develop a bright new gaze on treasures surrounding everyday life, especially in the South of France.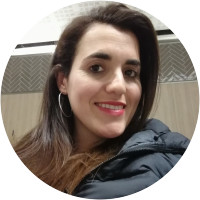 Originally from Argentina, Paula has been living in France for 4 years. After spending one year in Paris, studying at the Sorbonne in order to complete a Diploma in French Studies, Paula decided to move to Nice and get the certification to work as an Official Tour Guide. She also has a Master's Degree in International Business and a high interest in languages. Paula speaks English, Spanish, French and Italian. She loves travelling and enjoys meeting people from all over the world. She has been working in tourism for the last 3 years. Fascinated by culture, history, and architecture, Paula looks forward to sharing her knowledge and passion with the visitors in Côte d' Azur.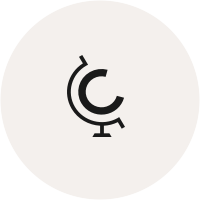 Laurent has been a sommelier since the 80's working in Paris, United States or Bonnieux in the Luberon. He has been living in Marseille for the past 12 years where he opened an organic wine bar & tapas around the old port. He recently left the world of restaurants to embrace a new path, that of a tour guide. Today, he spends most of his time searching Provence for interesting places, wineries and craftsmen off the beaten path. He continues to organize workshops in wine tasting and creating Provencal tapas.