Tour Details
Tour Description
This three-hour history of Rio city tour takes place in the city's downtown and is led by a local historian. Together we'll traverse the city's 450 years of history from colonial outpost to imperial capital and from birthplace of the Republic to a hub of modern South American culture. We'll also discover why Rio de Janeiro, dubbed the "Marvelous City," proves true to this title with its breathtaking natural setting, regal plazas, gilded churches, and thriving cultural scene.
Rio City Tour - Gilded Jungle
The starting point of our tour is Rio's first convent and church of Santo Antonio, its sober exterior hiding a precious golden chapel on the inside. It is an excellent place to begin Rio's story, first a quiet outpost of the Portuguese Empire, then a busy port for the Empire's gold exportation. Next we'll see Praça XV, which houses the Imperial Palace, the former Cathedral and other notable colonial era buildings, thus marking another milestone for the city: the arrival of the Portuguese royal family fleeing the invasion of Napoleon in 1808, and the ensuing transformation of Rio into the Empire's capital.
Grandeur of a New Republic
We'll then work our way through the narrow streets, lined with late-19th century buildings, towards Confeitaria Colombo, Rio's cafe for the elite, to discuss the social side of this growth and the country's transformation into a Republic. Further exploring these themes, we'll shortly thereafter find ourselves in Cinelândia, or "Movie Land," where we'll see the new Republic's grandeur displayed in the National Library, the Municipal Theater, City Hall, and the Museum of Fine Arts.


This ushers in modern Rio, the introduction of Haussmannian boulevards (for both urban and political reasons), taking us to our last stop, the Cathedral of Saint Sebastian, the patron saint of Rio. Designed by Edgar Fonseca and completed in 1979, its massive brutalist structure resembles a Mayan temple, integrating elements of Brazil's history into a deeply modern structure.
Take Aways
By the end of the walk your docent will have drawn a vivid portrait of Rio's founding and connected it to the larger context of Brazil's history as a whole. We will witness history unfolding as we view architecture from each important political, social and economic moment in Rio de Janeiro. This tour is a perfect compliment to our
Porto Maravilha Tour
, which discusses the successes and struggles of development in Rio, perhaps most easily seen in their historic Port Zone. For those interested in contemporary Rio culture we also recommend our
Rio Bossa Nova Tour
.
Where You'll Start
Tour Experts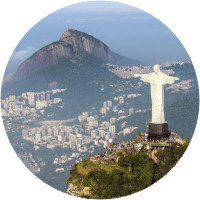 A native of Langen, Germany, Frank has lived in Berlin, Mexico City, and Rio de Janeiro where he has studied, researched, and taught philosophy and political science. Currently he is a postdoctoral fellow in the department of geography at the Universidade Federal do Rio de Janeiro. Among his political and academic interests are housing struggles, the "Right to the City" movements, politics of memory in postcolonial urban spaces, and (involuntary) resettlements.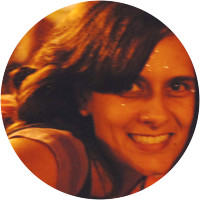 Luiza is a journalist who has worked extensively with alternative media. She is also part of a photography collective that works with Rio's waterfront renewal and studies its impact on the African culture of the area. This project's goal is to produce another view of this particular urban space using alternative photography techniques.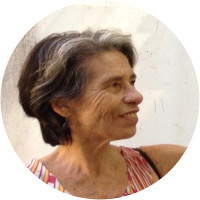 Beth is Brazilian and a true 'Carioca da Gema,' or one who was born and raised in Rio de Janeiro. Although she has lived in other places both in Brazil and abroad, Rio has always been her hometown. One of her favourite hobbies is walking around the city, noticing its physical changes and the new ways of life with them. She holds a degree in Brazilian history, and writes fiction. She has published a short-stories e-book entitled Sexta-feira, and is about to finish writing a novel. She has developed a love of different cultures, histories, and ways of life. Beth enjoys showing travelers Rio's living style and history, as well as its beautiful and unique natural landscapes.
Reviews can only be left by Context customers after they have completed a tour. For more information about our reviews, please see our FAQ.
Carlos was dynamic, engaging, and extremely well versed in the local history! We were about 10 minutes late and by calling the 24 hour phone number were able to speak to someone to let him know right away.
Feb. 5, 2020
Perfect. Very knowledgeable guide. Appreciate the personal attention.
Dec. 19, 2019
Once again Context did not disappoint us Andrea's was not only knowledgeable regarding the history of Rio its architecture and culture he was also great company and had an interesting personal history
Jan. 30, 2019