Tour Details
Tour Description
Overlooking the bustling and compact downtown area, the hilly Santa Teresa neighborhood sits in the center of it all, making it one of the best places to visit in Rio. The grand era of the 20's might seem long gone with only its decaying mansions as nostalgic reminder; however, the artistic energy of this bohemian area never left. Today it's undergoing an exciting resurgence with new art spaces, inventive restaurants, and the reopening of its beloved train, the bondinho. Our 3-hour Santa Teresa Tour weaves us through the history and vibrant contemporary life of the neighborhood, both deepening our appreciation for the Rio of yore and the exciting culture of today.
The Bondinho
We will start our walk at entrance station to the bondinho train, which has become an icon synonymous with the Santa Teresa neighborhood itself. One of the last remaining trains of an extensive network from the early 20th century, the bondinho was closed for several years as it was remodeled, but today is running a limited circuit while the rest of the tracks are being laid. We are fortunate that this stretch includes a ride over the Lapa Arches, which originally served as an aqueduct carrying water to the rapidly growing 19th century city and now are one of Rio's most famous icons.
Santa Teresa Tour
As we ascend to the hills of Santa Teresa our docent will discuss the history of the entire neighborhood, including it's belle epoque (golden age) origins in the early 20th century, and its more recent bohemian nature. We'll also examine the critical role that the bondinho has played in the history and social fabric of Rio de Janeiro.
Artistic Renaissance in Santa Teresa
We will arrive in Santa Teresa's main square where we will witness the development of the area via impressive Art Deco mansions and gardens. We'll also discuss the artistic scene in the area, both then and now, possibly stopping in at a local studio or for a chat with a resident poet. Our walk will pass many of Santa Teresa's up-and-coming restaurants and popular bars. Finally, we will reach Parque das Ruinas, which features the remains of famous socialite Laurinda Santos Lobo's home, a once-popular meeting point for the city's artists and intellectuals, now a cultural center and the location of the best inner-city panoramic view of downtown.


For a different take on the city's development, try our
Porto Maravilha Tour
, which explores both the benefits and drawbacks of the boom in development that occurred in preparation for the 2016 Olympics.
Take Aways
We will strive to demonstrate the neighborhood's richness not just in architecture, dating as far back as colonial Rio, but in culture, art, and music as well. Anyone with a Bohemian side will enjoy this walk and its hidden treasures. For a sneak peak into this lovely area have a look at our
photo blog about Santa Teresa
.
FAQ
Does the walk include a ride on the bondinho train?
Yes, we begin the walk at the entrance to the train station so that we can ride the bondinho over the Lapa Arches. This is a major highlight for Rio visitors, so there is a possibility that we will wait in a line before boarding. However, if you prefer not to wait in the line, we can take a taxi up to Santa Teresa. Also, due to the nature of the bondinho's no-ticket policy and current status under construction, there may be unannounced closures or schedule changes that will require us to take a taxi, but the rest of the walk will remain unaffected.


Is this tour wheelchair accessible?
The general route includes narrow sidewalks and cobblestoned streets; please contact us to discuss in more detail your mobility concerns so that we can best advise. We are always happy to design a
private, customized tour
for visitors with mobility concerns.
Where You'll Start
Tour Experts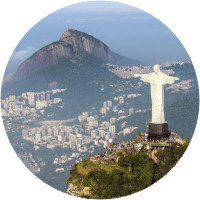 A native of Langen, Germany, Frank has lived in Berlin, Mexico City, and Rio de Janeiro where he has studied, researched, and taught philosophy and political science. Currently he is a postdoctoral fellow in the department of geography at the Universidade Federal do Rio de Janeiro. Among his political and academic interests are housing struggles, the "Right to the City" movements, politics of memory in postcolonial urban spaces, and (involuntary) resettlements.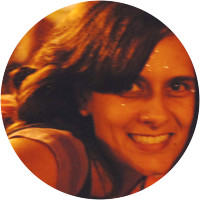 Luiza is a journalist who has worked extensively with alternative media. She is also part of a photography collective that works with Rio's waterfront renewal and studies its impact on the African culture of the area. This project's goal is to produce another view of this particular urban space using alternative photography techniques.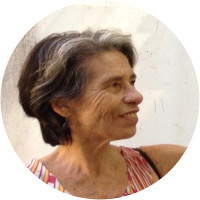 Beth is Brazilian and a true 'Carioca da Gema,' or one who was born and raised in Rio de Janeiro. Although she has lived in other places both in Brazil and abroad, Rio has always been her hometown. One of her favourite hobbies is walking around the city, noticing its physical changes and the new ways of life with them. She holds a degree in Brazilian history, and writes fiction. She has published a short-stories e-book entitled Sexta-feira, and is about to finish writing a novel. She has developed a love of different cultures, histories, and ways of life. Beth enjoys showing travelers Rio's living style and history, as well as its beautiful and unique natural landscapes.
Reviews can only be left by Context customers after they have completed a tour. For more information about our reviews, please see our FAQ.
This was our second tour with Carlos and it was great. He is extremely knowledgeable about both Brazilian history/the tour as well as the many other modern-day political/social/economic questions we asked. Could not recommend him more!
Feb. 11, 2020
Carlos is superb. An urban planner and teaches in law school while working on his doctorate. Makes it sound like he's old but he isn't, just experienced and knowledgeable as well as personable. There was a problem with the tour but it didn't relate to Carlos. We had a confirmed reservation from Early Dec 2018. We got-to the designated starting point 5 min early. We waited. After about 20 min we called the Context number in NY. Seems that they had cancelled our reserved, pre paid tour and had called Carlos telling him that he didn't have a tour. What I haven't said is that we had agreed to pay for three people so thar the tour would happen even though there were only 2 of us. A return phone call said that Carlos had been reached but it would be 40 min before he could meet us which he did. We were told that the charge would be adjusted. We announced that the charge would be cancelled. They agreed. A lot of unnecessary confusion but Carlos gave a superb tour.
Apr. 19, 2019