Tour Details
Tour Description
In addition to being a center for tradition and folklore, Korea is also home to a variety of interconnected religious practices. During this 3-hour Seoul Temple Tour, we'll look at years of Korean thought, from Confucianism, to modern Buddhist practice, to Catholicism. In the company of a Korean religious studies scholar, we'll visit a few important religious sites still active in Seoul, including the Confucian Supreme State shrine, Jongmyo, Jogyesa Temple, and Myeongdong Catholic Cathedral. We will learn how the three major religions of Korea—Confucianism, Buddhism, and Christianity—overlap and diverge through history. This tour will involve some time traveling via taxi or bus, given that the sites are relatively spread out, giving us not only a broad overview of this important facet of Korean society, but a very tangible experience of Seoul and its neighborhoods.
Seoul Temple Tour
We begin our exploration at a well-preserved Confucian shrine, Jongmyo. Here we'll look at the meaning of Confucianism in comparison to Buddhism, parsing Korea's major schools of religious thought and how these traditions continue to exert a force in life today. We will wander the vast expanse of the shrine, which houses tablets bearing the teachings of members of the former royal family from the Joseon dynasty. Not only an essential religious center, the site has been recognized UNESCO World Heritage Site for its historical and cultural importance. The only way to enter (except Saturdays) is with a local guide for an hour tour of the premises. Our guide will tell us more about this crucial religious site, like the reasoning behind the shrine's cobbled pathways and the Confucianist beliefs about where not to tread. Our docent will be able to comment on what we've seen and discussed when we leave the group.
Jogyesa Temple – a Buddhist Oasis
The next stop is a visit to Jogyesa Temple, which we will reach either on foot or via a short bus ride. First established under the Joseon Dynasty in 1395, it is seen as one of the most important Buddhist temples in Korea and offers a calm respite from the hectic and crowded city. In visiting this quiet complex deeply embedded with Buddhist symbolism, we'll learn more about the background of Buddhism in Korea and the changes in locations (and names) this temple has witnessed over the years. Our docent may delve into tales of monk protests and subsequent power struggles in 1999, which involved riot police and made global news. Meanwhile, we'll admire the temple's colorful, ornate architecture and natural adornments, such as its 500-year-old Baeksang pine tree and a 450-year-old Chinese scholar tree. We may even have a moment of calm as we take off our shoes and enter the room of worship to observe the daily prayers.
From Confucianism to Catholicism
We continue our journey through Korean religions with a visit to Myeongdong Catholic Cathedral. As we travel to this location, we will spend time discussing the development of Christianity in Korea, a movement that exploded in popularity in the latter half of the 20th century and continues growing at a rapid clip, having a dramatic impact on the structure and values of modern Korean society. We'll explore the site, admiring the Gothic revival architecture and facade comprised of 20 types of locally fired bricks, while discussing how the three major religions of Korea are interwoven and inform each other, leading to "traditions" that broadly influence and affect the daily life of Korean people today.


(For additional insight into Korean architecture, try our
Seoul History Tour
which visits the mighty Gyeongbokgung Palace.
Take Aways
We'll emerge from our Seoul Temple Tour with a much more concrete idea of what distinguishes each of the three religions of Korea, and how they combine to create a complex system of thought that, even today, influences much of Korean life.
FAQ
Why do we need to join a local tour guide at Jongmyo?
This is the only way that we can enter Jongmyo Shrine, as part of an English tour group. There will be points inside where our docent can add commentary.


Where does this walk start and end?
We will meet near Jongmyo Shrine and we will end at Myeondong Cathedral.


How will we get between the venues?
We will take a taxi to our last stop. Between Jongmyo and Jogyesa we have the option of a scenic walk or a short bus/taxi ride.
Where You'll Start
Tour Experts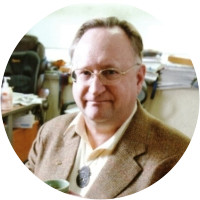 David A. Mason is a Michigan-born professor of Korean Cultural Tourism at Sejong University, Seoul Campus, and a longtime researcher on Northeast Asian History and the religious characteristics of Korea's mountains. He offers vivid tours with deep contextual insight and fascinating details, telling many old stories relevant to the sites, with warm humor. He has been an academic in South Korea since 1986, and also served as a consultant for the national Ministry of Culture and Tourism and the United Nations World Tourism Organization for five years. He was appointed the national Honorary Ambassador of the Baekdu-daegan Mountain Ranges in 2011. Mason earned a Masters' Degree in the History of Korean Religions from Yonsei University in 1997. He has authored and edited ten books on Korean culture and tourism, including 'Spirit of the Mountains' about Korea's traditions of sacred mountains, the 'English Encyclopedia of Korean Buddhism', and 'Solitary Sage: The Profound Life, Wisdom and Legacy of Korea's 'Go-un' Choi Chi-won'. He has published many articles in academic journals and popular magazines, and has frequently been interviewed on various mass-media. His popular website on sacred Korean mountains and mountain-spirit traditions can be found at www.san-shin.org.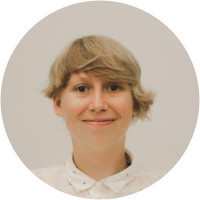 Marie Boes has extensive experience in tourism and culture having worked for several government tourism organisations as a writer covering Korean tourist destinations and Korean culture, on top of that she runs her own blog and is involved in many cultural activities for foreigners. In 2021 she became an Honorary Seoul Citizen. She has experience working as a French/English speaking guide in central Seoul and Gyeongsangbuk-do province which is located in the South, during these tours she would visit main historic tourist spots. When she is not working, you can find her travelling around Korea, discovering everything the country has to offer. You can read her articles on bemariekorea.com She graduated from Nottingham Trent University (UK) with a masters in Medical Industrial Design. She received her bachelors from Antwerp University (Belgium). Her whole education has been scholarship funded. She moved to Korea in 2016 after an Asia solo trip in 2014. She has been passionate about Korea ever since, taking many courses and lectures about Korean history, culture, art (traditional painting, traditional Janggu drum, calligraphy and Bojagi patchwork) and language which she studies at The Cyber University of Korea. Currently she owns her own marketing agency and works as a local guide.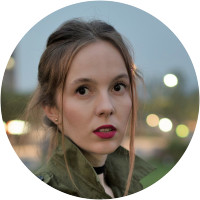 Maria is currently a PhD student majoring in Korean History and Culture. Born in Romania, she has lived abroad for 10 years and is proficient in 4 foreign languages. After graduating with a Master's degree from Université d'Aix-Marseille (France) majoring in Korean Art History, she came to Korea and started working with the Korean National Federation of UNESCO as an instructor and guide. She loves Chinese characters, Asian calligraphy (Korean and Chinese), and is particularly interested in Korea's religious diversity. Her academic background offers a special insight into the city - being able to provide clients with fascinating stories about Seoul, its palaces and temples, Korean kings and queens, and fengshui mysteries. She is also passionate about world heritage and the ways to preserve it.
Reviews can only be left by Context customers after they have completed a tour. For more information about our reviews, please see our FAQ.
Maria was wonderful. She has such a store of knowledge of Korean history and shared it in a way that was very engaging.
Oct. 13, 2019
Maria is a world class docent who embodies the intellectual but approachable character of Context docents. She is a "must" upon visiting Seoul.
Jun. 29, 2019