Tour Details
Tour Description
Take prostitutes, convicts, and the bubonic plague, sprinkle in a healthy dose of union agitators and razor-wielding gangs, and you have the makings of central Sydney's Rocks neighborhood. During this 3-hour Rocks Walking Tour, we'll focus on Sydney's social history, from the convict settlements located here in the 19th century to more recent immigrant groups and their struggles for equality. Along the way we'll uncover a dynamic portrait of multicultural and multifaceted Sydney, one rich in stories and colorful personalities.
"Everything worked on this tour. We had such a wonderfully knowledgeable guide. [Our expert] seemed to know just about everything about the area."
Rocks Walking Tour
We'll start out along the western edge of Sydney Cove where we'll begin at the beginning—the arrival of the First Fleet. But, unlike the more traditional course through the political history of Sydney's early history that we take on our
Sydney History Tour
, we'll veer into social history and look at how immigrants, workers, women, families, and—yes—convicts shaped this city over two centuries into a leading global metropolis.
Merchants and Prostitutes
During our time together we'll visit a variety of monuments, from historic homes like Cadman's Cottage to archaeological sites like the Big Dig under the Sydney YHA. This will enable us to discuss the presence of the Cadigal people in this area before European contact, and the successful waves of immigrants who settled here—from the European dockworkers in the 19th century to Chinese merchants in the 20th. We'll wander the narrow, picturesque alleys crisscrossing the shadows of the Harbor Bridge, looking at how different groups inhabited and made their living here, from the shop owners along Gloucester Street or the strumpets (prostitutes) who contributed mightily to the economic vitality of this area in the 19th century.


We will also look at the labor movement in Australia, which had a strong presence in the Rocks, partly due to the Harbor Bridge construction project. We'll spend a good amount of time in the shadow of the bridge, or perhaps climb its pylon, and learn about the green bans, a labor protest movement aimed at preventing the destruction of historic buildings and gentrification of the neighborhood.
Take Aways
At the end of our time together we'll have a better idea of the social forces at work in Sydney over time, and how different groups of settlers have each made a contribution to the character of the city.


Note: This walk involves some fairly steep ascents and descents via flights of stairs. Please wear comfortable and appropriate footwear and bring a sunhat and a bottle of water.


photo credits to Kristina D.C. Hoeppner and Governor Macquarie.
FAQ
Is this a relatively tough walk?
This walk does have several flights of stairs both in ascent and descent. In total, there are about 6 flights up and about 3 flights down. These range from 10-25 steps.


Can the steps be avoided?
We can avoid these stairs by walking a different route, but this may shorten aspects of the walk. For clients who might struggle with stairs, we recommend our
Making Of Sydney
tour.
Will there be much shade along the walk route?
Much of the walk will be out of cover, but our experts will do their best to go under shade where possible. We recommend wearing a sunhat and bringing some water.
Where You'll Start
Tour Experts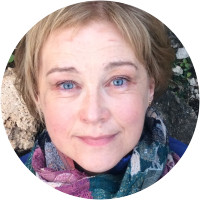 Patricia is a member of the Professional Historians Association (NSW) with an MA in Public History. Her particular expertise is the early colonial and convict history of Australia, especially that of New South Wales and the Sydney region. She has worked on the assessment of heritage sites for listing on the State Heritage Register—the highest level of heritage recognition and protection in NSW and now works as a professional historian, heritage consultant and guide. Through her work in public history (the production of history for broader audiences), and as a keen traveller herself, she's excited about telling to other travellers the stories of the settlement of NSW and life in the colony.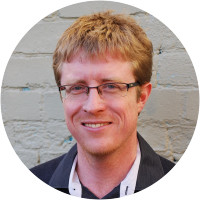 Mark is a historian with 20 years work experience in Sydney's history, heritage and archaeology. He has completed a Master's in Applied History and a Ph.D. in the history of colonial race and class relations in the NSW convict colony. He is the Chair of the Professional Historians Association, a member of the NSW Heritage Council and previous President of the History Council of NSW. Until recently he hosted a regular history segment on radio Fbi 94.5 in Sydney (https://scratchingsydneyssurface.wordpress.com/) and has acted as a consultant for the family history television program 'Who Do you Think You Are? Australia'.
Reviews can only be left by Context customers after they have completed a tour. For more information about our reviews, please see our FAQ.
Patricia was the best guide ever she met us promptly at the location designated. She what's so knowledgeable covered everything I was hoping for and so much more. I believe we have a better understanding of Sydney then most tourist ever get. It was a pleasure spending the afternoon with Patricia we've learnt so much that we will take with us and appreciate everything she did and shared with us, would definitely recommend this tour to anyone.
Mar. 5, 2023
Mark's tour of The Rocks district of Sydney offered a wealth of insight. It was delivered with a comprehensive knowledge and understanding of the area, and with great personal warmth. A wonderful experience.
Dec. 15, 2022
Mark was an extremely knowledgeable and personable tour guide. I got a real feel for the history of The Rocks and just wanted to hear more about the early colonization of Sydney and its settlers. It was a wonderful experience. There is one thing that should be mentioned in the description of the tour, however. Sydney is a very hilly city and the area known as "The Rocks" is not only hilly but has many, many steps. This tour would be difficult for individuals who are not in fairly good shape or those with disabilities.
Nov. 5, 2022