Tour Details
Tour Description
This Introduction to Sydney walking tour is an excellent way to learn about the early history of the city, from the arrival of the First Fleet to the establishment of the Federation, and allows visitors to paint a portrait of how this hardscrabble penal settlement evolved into the beginnings of a world-class city. In addition to this foundation, we'll also explore early contact with Aboriginal groups living in Sydney, the relationship between convicts, military, and native-born Australians, and the effort to make Sydney into a world-class city.


"Hard to think that the walk could have been better. [Our guide] was first-class. We learned a great deal from him and are now reading a book he recommended."


Our tour will begin in Sydney Cove, known today as Circular Quay, the main ferry terminal in the city. We'll start by looking at the culture of the Aboriginal groups that lived in this area and then discuss the arrival of the First Fleet. Using this cove—now a lively plaza of bustling activity—as our text, we'll look at the entire British project in Australia through the lens of this first contact and settlement. Our conversation will lead us through a variety of subtopics, including the division of the city along class lines, the status and contributions of convicts, and the eventual displacement of Aboriginal groups.
Our walk will take any variety of paths, depending on the interests of the group and the background of the scholar leading it. However, a few key sites will be considered, including the Museum of Sydney where we will discuss the Rum Rebellion, which also occupies the site (and preserves the remains) of Australia's first Government House, the convict-built obelisk at Macquarie Place, and salvaged remains of one of the First Fleet ships lost in the South Pacific.


We'll continue up Macquarie Street and explore several very notable historic structures, including the Hyde Park Barracks, St. James Church, and King Street Law Courts. We'll focus on Governor Macquarie and his wife, Elizabeth, who were a major force in early Sydney and built some of the city's most iconic buildings. We'll look at Macquarie's vision for the city and how he approached tricky issues like emancipated convicts, English class systems, relationships with the Aboriginal groups, and the difficult task of building a British civilization on the opposite side of the globe.
Depending on time we may also visit the local mint and the Sydney Hospital, originally built as the "Rum Hospital". Our time together will conclude in Hyde Park, one of Sydney's best green spaces also a legacy of this early period, where we can take shelter from the sun in a cool, shaded corner, and wrap up our discussion.
Take Aways
We'll emerge from our time together with a sharper sense of Sydney's—and, indeed, Australia's—early history from the First Fleet (1788) through the middle of the 19th century, with hints here and there of modern and contemporary life.
FAQ
Does this walk go inside any museums or other historic sites?
Each guide includes different sites, while we may not go inside, we are likely to discuss sites like the State Library, Hyde Park Barracks, St. James Church, King Street Law Courts, or the local mint, please put any specific requests in the notes section when booking.
Where You'll Start
Tour Experts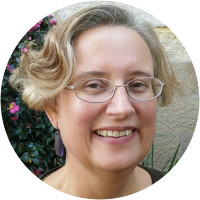 Dr. Bronwyn (Bron) Hanna is an architectural historian who has worked for both government and industry helping develop heritage assessments for places such as the Hyde Park Barracks, the ANZAC Memorial in Hyde Park and the Aboriginal Fish Traps in Brewarrina. She was also project manager for the successful World Heritage Nomination for the Sydney Opera House in 2005. She published widely while writing three research theses on the Australian built environment for her Ph.D., Master's and Bachelor's Honours degrees and is the co-author of two award-winning books about women architects in Australia. She taught art history at the University of Sydney for four years, specializing in Australian art and international modernism. Bron is interested in the politics and practice of heritage (or "preservation" as it is known in the USA) and she recently undertook an oral history project interviewing 23 pioneering heritage practitioners for the Australian National Library. In researching her own family history, she was surprised to discover that she is sixth- and seventh-generation Australian on every front, and has five convict ancestors. She has lived most of her life in Sydney, except for 12 months spent as a high school exchange student in California.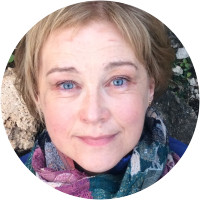 Patricia is a member of the Professional Historians Association (NSW) with an MA in Public History. Her particular expertise is the early colonial and convict history of Australia, especially that of New South Wales and the Sydney region. She has worked on the assessment of heritage sites for listing on the State Heritage Register—the highest level of heritage recognition and protection in NSW and now works as a professional historian, heritage consultant and guide. Through her work in public history (the production of history for broader audiences), and as a keen traveller herself, she's excited about telling to other travellers the stories of the settlement of NSW and life in the colony.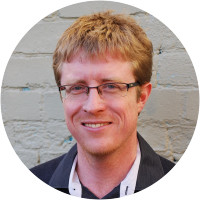 Mark is a historian with 20 years work experience in Sydney's history, heritage and archaeology. He has completed a Master's in Applied History and a Ph.D. in the history of colonial race and class relations in the NSW convict colony. He is the Chair of the Professional Historians Association, a member of the NSW Heritage Council and previous President of the History Council of NSW. Until recently he hosted a regular history segment on radio Fbi 94.5 in Sydney (https://scratchingsydneyssurface.wordpress.com/) and has acted as a consultant for the family history television program 'Who Do you Think You Are? Australia'.
Reviews can only be left by Context customers after they have completed a tour. For more information about our reviews, please see our FAQ.
Patricia is passionate about the city of Sydney's history and the preservation of its architectural history
Apr. 30, 2023
Mark was extremely knowledgeable and so patient with all my questions. We have done a number of Context tours and I would say he was the best guide yet!
Apr. 28, 2023
Mark was extremely knowledgeable and easy to talk with. He tailored the tour to my interests and was flexible and accommodating with a time constraint.
Feb. 26, 2023