Tour Details
Tour Description
Interested in the inner workings of the United States government? Learn how US politics works (or not) on this three-hour Washington DC City Tour focusing on the political process and insider intrigue, led by a local historian or journalist. Together, we'll walk down Pennsylvania Avenue from the White House to the Capitol, visiting places along the way significant to all three branches of government, including the Senate Buildings and Supreme Court. We'll also visit the lead-lined vaults of the National Archives and the Federal Trade Commission, the latter standing as a testament to consumer rights for some and the beginning of "big government" for others. Along the way, our guide will discuss key people, places, and events while considering the ways that Washington's political, intellectual, and architectural landscapes have evolved over the last 200 years.
"We had a fantastic tour with [our guide]. We thoroughly enjoyed her insight and passion when talking to us during our historical and political tour of Washington."
Politics Reflected in the Cityscape
Our walk begins with an introduction to Washington in the lobby of the historic Willard Hotel—a DC institution that has hosted personalities like Charles Dickens, Mark Twain, Buffalo Bill, and P.T. Barnum, in addition to almost every U.S. President since Franklin Pierce in 1853. With this magnificent Beaux Arts façade as a backdrop (just steps away from the White House), we'll set the stage for an understanding of Washington by examining maps of the District and considering how Washington's physical landscape reflects political principles and ideas.
Washington DC City Tour
We continue by traveling up Pennsylvania Avenue toward Capitol Hill, discussing landmark architecture along the way like the Old Post Office Tower and the Federal Trade Commission, as well as government agencies like the FBI. We might visit the National Archives to examine "founding" documents like the Declaration of Independence, the Constitution, and the Bill of Rights, or discuss public demonstrations and landmark court cases on the steps of the Supreme Court. Our crash course in American government then circles the Capitol and nearby Senate buildings, concluding at the Jefferson Building of the Library of Congress.


Where You'll Start
Tour Experts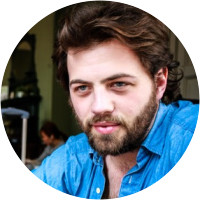 Jonny
Jonny is a DC native, journalist, musical historian, and consummate student of the city. Growing up, the monuments, museums, and national landmarks of the District were his backyard and playground. As an adult, his passion for exploring his hometown has evolved into a career: He writes a regular column called "Hidden in Plain Sight" for online magazine Brightest Young Things, and has given lectures on Washington DC history at the Library Of Congress, the National Archives, and the DC edition of Nerd Nite.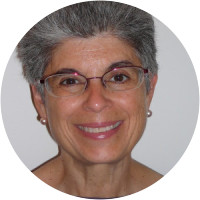 Mary Jo
Mary Jo moved to Washington, DC intending to stay two years and ended up living in the Washington area permanently. Living in the District fired her already deep interest in American history and after a successful career in journalism and public relations she earned a master's degree in American history from George Mason University in 2003. Since then she has devoted herself to making American history accessible to popular audience using the resources of the District to tell America's story. Her career as a historian includes stints as an editor at The Eleanor Roosevelt Papers Project and director of the oral history program at the Women in Military Service to America Memorial Foundation. She has also published numerous popular articles on African-American history, women's history, the Civil War and World War II.
Eric
Growing up in the Washington, D.C. area, Eric gained an appreciation of the importance of the past in American life from an early age, and went on to pursue historical studies first at the College of William & Mary, and later at Virginia Tech, where he earned his master's degree in history. A student of the history of American political culture, Eric specializes in early national and antebellum American history. He currently lives in Virginia, where he works as a classroom educator and historian.
Reviews can only be left by Context customers after they have completed a tour. For more information about our reviews, please see our FAQ.
Interesting, detailed, thought provoking lecture! Mary Jo is a very good speaker, it was easy to follow. The lecture inspired me to read more about mentioned people and events. Many thanks!
Sep. 2, 2019
Wow - this was such an engaging and informative tour, and was the highlight of our trip to DC. Jonny did a truly brilliant job bringing to life the workings of the Capitol, and how history has shaped the American political system. Thank you Context for yet another transformative experience.
Jun. 17, 2019
Jonny was engaging and incredibly knowledgeable. We enjoyed every minute of the tour.
Jun. 7, 2019