Tour Details
Tour Description
Stretching from the banks of the Potomac River to the cast-iron dome of the United States Capitol building, the National Mall is America's front yard, embedded with symbolic meaning and remarkable monuments. During this 3-hour tour of Washington DC, we'll join a local historian for an in-depth exploration must-see sights. Ever wonder why the city's street grid is divided into quadrants? Or how did urban planners make decisions about the design and placement of monuments like Maya Lin's Vietnam Veteran's Memorial? Take a stroll with a historian to get a grip on why this landscape looks the way it does—and find out how Thomas Jefferson's eighteenth-century panorama continues to evolve and adapt in the twenty-first century.
Designing the National Mall - L'Enfant's Inspiration
In 1791, George Washington appointed Pierre Charles L'Enfant to plan the new "Federal City" on a site spanning portions of Virginia and Maryland situated next to the Potomac River. A French engineer who served under Washington and Lafayette during the American Revolution, L'Enfant took inspiration from European capitals like Rome and Paris, working with Thomas Jefferson to design the grid that distinguishes the District today. Even the earliest maps of Washington included important landmarks like the "President's House" (now the White House), "Congress House" (now the United States
Capitol Building
), a grand avenue connecting the two (Pennsylvania Avenue), and the east-west axis and green space now known as the National Mall.
Vietnam Memorial and More
In addition to visiting well-known sites like the Washington Monument and Lincoln Memorial, our National Mall Tour in DC will step off the beaten path to less-visited places of remembrance like the FDR, Martin Luther King, Jr., and Vietnam War Memorials. We'll also discuss the ways that the Mall is used today by Americans for festivals, demonstrations, and recreation. Our conversation will shift as we traverse the 300-acre space, considering the landscape as a backdrop for countless events and as a symbol of American struggles and ideologies.


Want to visit America's Front Yard with kids? Consider our
Washington DC Tour for Kids
, Context's National Mall tour designed especially for younger learners.
FAQDoes this tour go inside of the Lincoln Memorial?

No, it doesn't usually go inside of the Lincoln Memorial because the site is so crowded. Instead, we recommend visiting at nighttime since there's often no one there.
Is this tour suitable for clients with mobility issues?
This is a very walking-intensive tour, but covers almost-entirely flat terrain and all the major monuments and memorials of the National Mall are wheelchair accessible.


Does this tour include the museums of the National Mall?

No, this tour doesn't include the museums, however, for clients interested in art, we do have a focused tour of the
National Gallery of Art
.
Where You'll Start
Tour Experts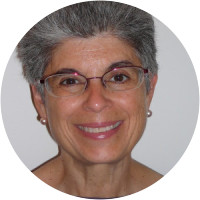 Mary Jo moved to Washington, DC intending to stay two years and ended up living in the Washington area permanently. Living in the District fired her already deep interest in American history and after a successful career in journalism and public relations she earned a master's degree in American history from George Mason University in 2003. Since then she has devoted herself to making American history accessible to popular audience using the resources of the District to tell America's story. Her career as a historian includes stints as an editor at The Eleanor Roosevelt Papers Project and director of the oral history program at the Women in Military Service to America Memorial Foundation. She has also published numerous popular articles on African-American history, women's history, the Civil War and World War II.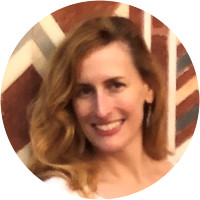 Heather is an art historian specializing in Classical Greek and Roman art, with secondary fields in Early Christian and 19th-century art. She has a Ph.D. in Art History and Archaeology from the Institute of Fine Arts of New York University, and an M.A. from the University of Maryland in College Park. As an active member of the Aphrodisias Excavations team in Turkey from 2004 to 2010, she wrote her dissertation on sarcophagi and funerary practices in the Eastern Roman empire. She held a fellowship at the Metropolitan Museum of Art in 2006-2007, and has traveled extensively in Europe for study and research. After teaching at the Pratt Art Institute and Fashion Institute of Technology in New York, she has returned to her hometown of Washington, D.C. and currently teaches at the Catholic University of America and Marymount University. As a native of the Washington, D.C. area, Heather is well-acquainted with local museums, historic houses, and galleries, and has a special interest in the Classical heritage of the city, which is inspired by political philosophy and expressed in architecture and artistic symbolism.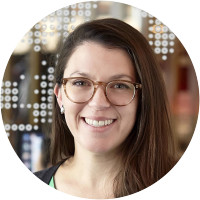 Kristen has lived in the Washington DC region for over a decade. She earned her master's of Architecture and master's of Science in Sustainable design from The Catholic University of America and is now a lecturer at the university. While pursuing her graduate degree, she worked as a teacher and director for Experiences in Architecture for high school students and teaching assistant for the woodshop. Kristen is a licensed architect and designer who works on a variety of different project types in the area. She consistently attends lectures and discussions revolving around the field of architecture within Washington DC to keep up with the current affairs and ideals. She has worked as an architectural designer for an adaptive reuse firm and supports many groups that are involved in forward-thinking strategies and approaches. Kristen has studied across many different countries such as Spain, France, and Ireland but always finds herself back near this city she loves. She has the ability to compare what she has seen, experienced, and learned and wants to use this knowledge to develop innovative solutions of her own in the built world and share this knowledge with others.
Reviews can only be left by Context customers after they have completed a tour. For more information about our reviews, please see our FAQ.
We thoroughly enjoyed our afternoon with Anne. She did an excellent job telling the history of the mall in a memorable way.
Apr. 10, 2022
Heather was great for my husband and I, but we had two children with us, for whom the tour was really booked. While they did enjoy it, I had requested someone who could use some of the content from the kids tour. It would have been even better if we could have had someone who had kids content or was used to working w kids. That said, Heather did a great job and really knew the material.
Aug. 28, 2021
Heather was wonderful - she gave a great tour and even in all the heat she made it so much fun and memorable
Jul. 26, 2021