Tour Details
Tour Description
Created with a gift from financier and art collector Andrew W. Mellon, the National Gallery of Art opened its doors in 1941 as a museum devoted to the people of the United States of America. Mr. Mellon believed that the nation deserved a collection, open and free to the public, that could hold its own with the greatest collections of the world. In the company of an art historian, we'll explore highlights by Van Eyck, Rembrandt, and a host of American masters during this three-hour National Gallery of Art tour.
"We loved [our guide's] approach to the material, bringing in history and culture to give added depth to the artwork. We especially enjoyed her comparative visual approach to viewing Fra Angelico's [Adoration of the Magi]!"
Buildings and Benefactors
Our tour begins with a discussion of the museum's most significant benefactors, including Mr. Mellon and others. We'll consider how the NGA's neoclassical West Building embodies the modern visions and ideologies of these early supporters of art appreciation in Washington, DC while also looking back to the greatest architecture of antiquity.
National Gallery of Art Tour
As we move through the galleries, we will take a look at some of the NGA's earliest masterworks in the thirteenth- and fourteenth-century Italian galleries. Moving on, we'll have a chance to explore everything from Dutch and Flemish paintings of the seventeenth century to American and British paintings of the nineteenth century. Using these objects as our visual textbook, we'll learn about the development of major genres of western art like portraiture, still-life, and landscapes. We'll also delve into a discussion about national art schools like London's Royal Academy, Philadelphia's Pennsylvania Academy of Fine Arts, and New York's National Academy of Design.
Take-Aways
Tour participants will get up close and personal with some of the NGA's most prized and adored collections while uncovering hidden gems along the way. In addition to gaining a better understanding of the history of western art, clients will hone their active "looking" skills and learn to think like an artist —a skill you can take away for your next museum trip.
FAQ
Can this tour include temporary exhibits?

If you are interested in visiting one of the Gallery's temporary exhibits, please contact us to see if this can be arranged.
There are certain works I would like to see, can these be included?

Feel free can put any requests in the additional notes when booking and your expert guide will take these into consideration.
Is this tour suitable for children?

This tour has not been especially designed for younger learners in mind, however, we can aim to assign a family-friendly guide for the tour. Families may also like to book our
The National Mall Tour for Kids
which has been designed for children 12 and under.

Can visitors with mobility issues take this tour?
Yes, the National Gallery of Art is wheelchair accessible and wheelchairs are available for loan to visitors with mobility issues (on a first come-first-serve basis). All public spaces and facilities are accessible by elevator. If you have any mobility concerns, please make a note of these in the additional notes when booking so your expert guide is aware.
Where You'll Start
Tour Experts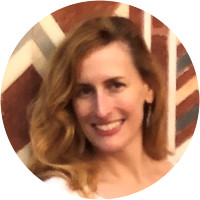 Heather is an art historian specializing in Classical Greek and Roman art, with secondary fields in Early Christian and 19th-century art. She has a Ph.D. in Art History and Archaeology from the Institute of Fine Arts of New York University, and an M.A. from the University of Maryland in College Park. As an active member of the Aphrodisias Excavations team in Turkey from 2004 to 2010, she wrote her dissertation on sarcophagi and funerary practices in the Eastern Roman empire. She held a fellowship at the Metropolitan Museum of Art in 2006-2007, and has traveled extensively in Europe for study and research. After teaching at the Pratt Art Institute and Fashion Institute of Technology in New York, she has returned to her hometown of Washington, D.C. and currently teaches at the Catholic University of America and Marymount University. As a native of the Washington, D.C. area, Heather is well-acquainted with local museums, historic houses, and galleries, and has a special interest in the Classical heritage of the city, which is inspired by political philosophy and expressed in architecture and artistic symbolism.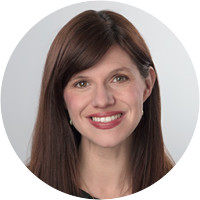 Nearly 15 years of work in museums and art history in general, specializing in Dutch art of the 17th century, as well as French paintings of the 19th century, and a dash of 20th century abstract expressionism. She loves the background as to why a painting is interesting, why it's in a particular collection, and any fun facts that can be re-purposed to trounce any Trivial Pursuit opponents. Jennifer also enjoys exploring her home city of Washington, DC, as well as flower arranging for weddings and events.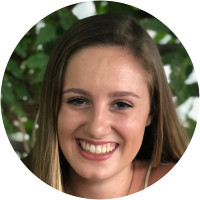 Alison is a cultural heritage professional with a particular interest in the "untold histories" behind monuments, artworks, and artifacts. She earned her Master of Philosophy in Heritage Studies from the University of Cambridge in 2020, specializing in Italian cultural heritage. She also holds a BA in Art History from George Washington University, where she focused on both classical and early modern art. Alison has previously lived in Italy and the United Kingdom, but considers Washington, DC home.
Reviews can only be left by Context customers after they have completed a tour. For more information about our reviews, please see our FAQ.
Heather was fantastic - knowledgeable, engaging, enthusiastic and pleasant. We learned a lot and enjoyed the whole experience.
Jan. 31, 2023
Great tour of the National Gallery of Art. Molly was extremely knowledgable about many different periods of art and tailored the tour to my interests. Thanks so much.
Jan. 4, 2023
My tour with Heather was the "feature attraction" of my first trip post Covid/15 months. I could not have selected a better re-entry tour as Heather was wonderful, friendly, knowledgeable and all-around superb. Another Context triumph!
Jun. 10, 2021