Tour Details
Tour Description
From the
Capitol building
to the Potomac River, the National Mall stretches over two miles in length, covers over 300 acres and serves as the nation's front yard. On our Washington DC tour for kids, in the company of a guide trained in interactive techniques, we'll learn how a canal originally ran along the Mall to help transport building materials into the city. We'll discover how the grass changed from a pasture for sheep, to a wooded park and now a field for concerts, demonstrations, and frisbee tournaments. We'll talk about why there are so many important buildings and what role they play in the city and the country as a whole, painting a picture of how Washington, DC has changed and evolved over hundreds of years.
Who, What, When....and Why
Using the Mall and its natural and built environment as our visual textbook, we'll delve into the planning and building of the capitol, from its unique street plan to the lawmaking bodies and cultural institutions which dominate this central strip of land. We'll also learn about the major monuments and memorials along the Mall—what they stand for, why they were built, and what historical figures or events are associated with them. By the end of our time together, we'll come away with a good foundation on which to explore the rest of the nation's capital.
Washington DC Tour for Kids
As with all of our family programs, our docents will customize the material to match the learning levels and styles of your children. The more you are able to tell us about their interests, hobbies and the subjects they are studying in school, the more meaningful and engaging our docents will be able to make your experience.
Family Program
Where You'll Start
Tour Experts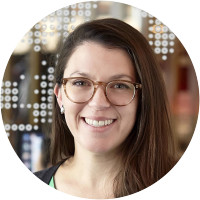 Kristen has lived in the Washington DC region for over a decade. She earned her master's of Architecture and master's of Science in Sustainable design from The Catholic University of America and is now a lecturer at the university. While pursuing her graduate degree, she worked as a teacher and director for Experiences in Architecture for high school students and teaching assistant for the woodshop. Kristen is a licensed architect and designer who works on a variety of different project types in the area. She consistently attends lectures and discussions revolving around the field of architecture within Washington DC to keep up with the current affairs and ideals. She has worked as an architectural designer for an adaptive reuse firm and supports many groups that are involved in forward-thinking strategies and approaches. Kristen has studied across many different countries such as Spain, France, and Ireland but always finds herself back near this city she loves. She has the ability to compare what she has seen, experienced, and learned and wants to use this knowledge to develop innovative solutions of her own in the built world and share this knowledge with others.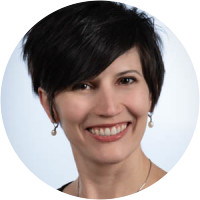 Anne Barkow is originally from Green Bay, Wisconsin, but has lived and taught all over the world. After graduating with a B.A. in Anthropology and a minor in Latin American and Caribbean Studies from Beloit College, she taught Academic English at the Escuela Politécnica Nacional, a public university in Quito, Ecuador. After returning to the States, she did her Master's in Teaching of Languages at the University of Southern Mississippi with a focus on Teaching English to Speakers of Other Languages (TESOL) and Spanish. The next year she was awarded an English Language Fellowship through the U.S. Department of State, which sent her to teach English Language in Libreville, Gabon. After that year, she taught Academic English in Japan at Kansai Gaidai University. Returning to Wisconsin, she taught Spanish and Humanities at the University of Wisconsin-Green Bay as well as the University of Wisconsin-Oshkosh. She now lives in Washington DC, her favorite city in the USA. When she was in her early 20s, she worked as a local tour guide in DC which is why she is very excited to lead tours here again. Her passion about American History has been fueled by years of sharing her language and culture in the classroom. Tour guiding is the awesome upgrade of actually showing people the places and artifacts that have shaped our country, culture, and history instead of just using a powerpoint!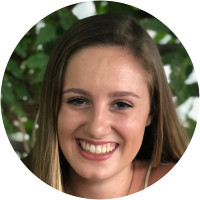 Alison is a cultural heritage professional with a particular interest in the "untold histories" behind monuments, artworks, and artifacts. She earned her Master of Philosophy in Heritage Studies from the University of Cambridge in 2020, specializing in Italian cultural heritage. She also holds a BA in Art History from George Washington University, where she focused on both classical and early modern art. Alison has previously lived in Italy and the United Kingdom, but considers Washington, DC home.
Reviews can only be left by Context customers after they have completed a tour. For more information about our reviews, please see our FAQ.
Katherine was great. She was friendly and informative and loved showing DC to our kids. She had good stories and inside track on some of the sights and knew how to handle the material in an age appropriate manner amongst our spread of ages (14-6).
Jun. 20, 2022
Anne was wonderful with the kids and a great source of information!
Apr. 27, 2022
Kristen was super knowledgeable about the area and also super patient with our kids (ages 8,6 and 3 yr).
Mar. 16, 2022