Tour Details
Tour Description
From the
Capitol building
to the Potomac River, the National Mall stretches over two miles in length, covers over 300 acres and serves as the nation's front yard. On our Washington DC tour for kids, in the company of a guide trained in interactive techniques, we'll learn how a canal originally ran along the Mall to help transport building materials into the city. We'll discover how the grass changed from a pasture for sheep, to a wooded park and now a field for concerts, demonstrations, and frisbee tournaments. We'll talk about why there are so many important buildings and what role they play in the city and the country as a whole, painting a picture of how Washington, DC has changed and evolved over hundreds of years.
Who, What, When....and Why
Using the Mall and its natural and built environment as our visual textbook, we'll delve into the planning and building of the capitol, from its unique street plan to the lawmaking bodies and cultural institutions which dominate this central strip of land. We'll also learn about the major monuments and memorials along the Mall—what they stand for, why they were built, and what historical figures or events are associated with them. By the end of our time together, we'll come away with a good foundation on which to explore the rest of the nation's capital.
Washington DC Tour for Kids
As with all of our family programs, our docents will customize the material to match the learning levels and styles of your children. The more you are able to tell us about their interests, hobbies and the subjects they are studying in school, the more meaningful and engaging our docents will be able to make your experience.
Family Program
Where You'll Start
Tour Experts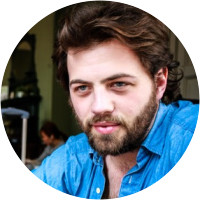 Jonny is a DC native, journalist, musical historian, and consummate student of the city. Growing up, the monuments, museums, and national landmarks of the District were his backyard and playground. As an adult, his passion for exploring his hometown has evolved into a career: He writes a regular column called "Hidden in Plain Sight" for online magazine Brightest Young Things, and has given lectures on Washington DC history at the Library Of Congress, the National Archives, and the DC edition of Nerd Nite.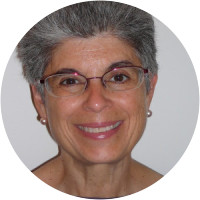 Mary Jo moved to Washington, DC intending to stay two years and ended up living in the Washington area permanently. Living in the District fired her already deep interest in American history and after a successful career in journalism and public relations she earned a master's degree in American history from George Mason University in 2003. Since then she has devoted herself to making American history accessible to popular audience using the resources of the District to tell America's story. Her career as a historian includes stints as an editor at The Eleanor Roosevelt Papers Project and director of the oral history program at the Women in Military Service to America Memorial Foundation. She has also published numerous popular articles on African-American history, women's history, the Civil War and World War II.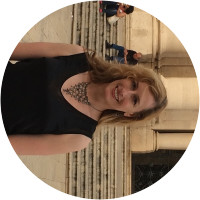 Heather is an art historian specializing in Classical Greek and Roman art, with secondary fields in Early Christian and 19th-century art. She has a Ph.D. in Art History and Archaeology from the Institute of Fine Arts of New York University, and an M.A. from the University of Maryland in College Park. As an active member of the Aphrodisias Excavations team in Turkey from 2004 to 2010, she wrote her dissertation on sarcophagi and funerary practices in the Eastern Roman empire. She held a fellowship at the Metropolitan Museum of Art in 2006-2007, and has traveled extensively in Europe for study and research. After teaching at the Pratt Art Institute and Fashion Institute of Technology in New York, she has returned to her hometown of Washington, D.C. and currently teaches at the Catholic University of America and Marymount University. As a native of the Washington, D.C. area, Heather is well-acquainted with local museums, historic houses, and galleries, and has a special interest in the Classical heritage of the city, which is inspired by political philosophy and expressed in architecture and artistic symbolism.
Reviews can only be left by Context customers after they have completed a tour. For more information about our reviews, please see our FAQ.
Although I generally liked our guide, the kids aspect seemed to be an afterthought. He didn't seem to engage with them the same way our previous Context guides did in Paris. His knowledge of how to navigate the path closures (due to 4th of July events) seemed lacking as well, and several questions he was not able to answer. For example, why the FDR memorial water was not working...there was a PS sign indicating a flood had ruined out the system.
Jul. 5, 2019
Johnny definitely knows the history of his city. I was impressed with how careful he was to relay accurate information to us during the tour and how responsive he was to our questions and to our physical comfort as well. I might suggest he learn just some basics of education, specifically about helping kids make their own meaning rather than downloading all he knows. He has a few great tools, and the girls lit up when he talked about their music and the toys they knew. Learning good questioning techniques and the concept of 'wait time' as it applies to educators might make those connections he intuitively establishes even stronger. Thank you! Kristy
Jun. 21, 2019
Mary Jo was wonderful!
Jun. 17, 2019