Tour Details
Tour Description
Interested in the inner workings of the United States government? Learn how US politics works (or not) on this three-hour Washington DC City Tour focusing on the political process and insider intrigue, led by a local historian or journalist. Together, we'll walk down Pennsylvania Avenue from the White House to the Capitol, visiting places along the way significant to all three branches of government, including the Senate Buildings and Supreme Court. We may also visit the lead-lined vaults of the National Archives and the Federal Trade Commission, the latter standing as a testament to consumer rights for some and the beginning of "big government" for others. Along the way, our guide will discuss key people, places, and events while considering the ways that Washington's political, intellectual, and architectural landscapes have evolved over the last 200 years.
"We had a fantastic tour with [our guide]. We thoroughly enjoyed her insight and passion when talking to us during our historical and political tour of Washington."
Politics Reflected in the Cityscape
Our walk begins with an introduction to Washington in the lobby of the historic Willard Hotel—a DC institution that has hosted personalities like Charles Dickens, Mark Twain, Buffalo Bill, and P.T. Barnum, in addition to almost every U.S. President since Franklin Pierce in 1853. With this magnificent Beaux Arts façade as a backdrop (just steps away from the White House), we'll set the stage for an understanding of Washington by examining maps of the District and considering how Washington's physical landscape reflects political principles and ideas.
Washington DC City Tour
We continue by traveling up Pennsylvania Avenue toward Capitol Hill, discussing landmark architecture along the way like the Old Post Office Tower and the Federal Trade Commission, as well as government agencies like the FBI. We might visit the National Archives to examine "founding" documents like the Declaration of Independence, the Constitution, and the Bill of Rights, or discuss public demonstrations and landmark court cases on the steps of the Supreme Court. Our crash course in American government then circles the Capitol and nearby Senate buildings, concluding at the Jefferson Building of the Library of Congress.

Please note: The National Archives Rotunda and Museum no longer offers timed entry tickets so lines can be lengthy. As such, the interior of the venue will only be included on this tour if lines are short so that wait time doesn't interfere with the rest of the tour.


Traveling with younger learners? Check out our
Washington DC tour for kids
, Context's introduction to Washington history tailored especially for families.
Where You'll Start
Tour Experts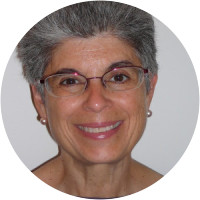 Mary Jo moved to Washington, DC intending to stay two years and ended up living in the Washington area permanently. Living in the District fired her already deep interest in American history and after a successful career in journalism and public relations she earned a master's degree in American history from George Mason University in 2003. Since then she has devoted herself to making American history accessible to popular audience using the resources of the District to tell America's story. Her career as a historian includes stints as an editor at The Eleanor Roosevelt Papers Project and director of the oral history program at the Women in Military Service to America Memorial Foundation. She has also published numerous popular articles on African-American history, women's history, the Civil War and World War II.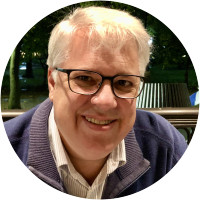 David Shaw loves Washington! Having lived and worked in Washington for 30 years he knows the monuments and sites and can tell you the stories behind them. But he also shows you a Washington known only to those who live here: The Washington where plots are hatched, evidence destroyed, assassinations foiled, secret meetings held, and spies meet. And, of course, where the bodies are buried. In addition to his eleven years as a DC guide, he also works for the US Department of State as an international visitor liaison escorting guests of the government around our country. His favorite things to do in Washington include: Taking students to the Lincoln Memorial at night, Eastern Market on weekends; brunch at the Four Season, evensong at Washington National Cathedral, guessing who's in a motorcade, Friday night parades at the 8th & I Marine Corp barracks, and Politics and Prose Bookstore. He has traveled to England, Spain, Greece, Russia, China, South Africa, Italy, Holland, Turks and Caicos, Canada, France, Germany, Lithuania, St Barts, Honduras, the Bahamas, and the Cayman Islands. In the US he has visited 48 states. Mr Shaw holds tour guide licenses in Washington and New York City. He is a Master Certified Guide of the Guild of Professional Tour Guides of Washington DC, and a National Cathedral certified guide. In addition, he is certified by the Association of Philadelphia Tour Guides. A Pennsylvania native he holds a BS from Elizabethtown College and a MSW from Bryn Mawr College. He lives in Washington, DC.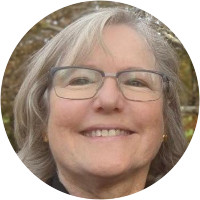 Jane has lived in the Washington, D.C. area since 1975, when she left Miami, FL to attend college at Georgetown University. She has lived and worked here ever since, raising two children, earning a law degree from George Washington University, and a Masters in Theology from Wesley Theological Seminary. Jane began sharing her enthusiasm for her adopted city as a docent at Washington National Cathedral, later branching out to the rest of the city's sites. Jane is a Certified Guide with the Guild of Professional Tour Guides of Washington, D.C. and has been leading tours for families, school groups and individuals since 2015. When not exploring Washington by motor coach, car, foot or bike, Jane enjoys reading, the arts, travel in Europe and spending time with her dog, family and friends. Jane is working on her ping-pong game where her enthusiasm greatly outweighs her skill.
Reviews can only be left by Context customers after they have completed a tour. For more information about our reviews, please see our FAQ.
Jane was delightful and exciting. It is obvious she has a passion for what she does. She took us to a place or two which we wouldn't have experienced on our own. We were very pleased with our tour....even though it was a very cold and windy day. Patti & Paul
Mar. 24, 2023
Even though Jane has done this tour many times, she kept it fresh and engaging. Great pre-tour support from Brittany, Maria and Kayla was great. Our group also had David and Mary Jo whom everyone enjoyes as well.
Dec. 10, 2022
David was knowledgeable and interesting. He knew a lot of historical stories and details of the architecture and buildings. He kept a manageable walking pace. We really enjoyed it and would definitely get him for another tour.
Oct. 22, 2022