✈️Book with confidence. Click for our safe travel approach and flexible cancellation policy.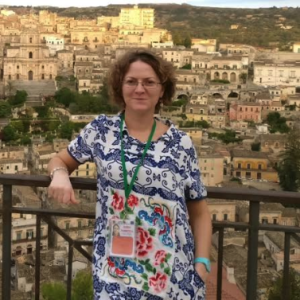 Dina
Location
Sicily
Available Tours
Introduction to Taormina
About Dina
Dina holds a Ph.D. in Comparative Linguistics from the Moscow Region State University. Since 2008 she has been living and working in Taormina from where she tirelessly explores this legendary island full of mysteries. Her main interests include linguistics, history, and architecture, and she keeps herself immersed in her passion for the past by attending courses in all things Greek and Roman, mythology in particular. Dina has published a guide book about mythological places in Sicily for Russian-speaking travelers.
Back to Guides
Context uses cookies to give you the best possible service. By clicking on "Accept", you agree to our use of cookies. Opt out . More details can be found in our privacy policy.