The rise of solo female travel isn't new: from Nelly Bly to Freya Stark, women have been hoofing it across the globe for years. But we have to admit, ladies traveling alone is having a moment—as the world increasingly opens up for all travelers, a woman exploring the world's cultural capitals solo is no longer the novelty it once was (and it's getting the press to prove it). In honor of Women's History Month and International Women's Day, we've chatted with a few ladies who have crossed nearly every continent about what they predict for female solo travel this year. Whether packing your bags on a whim or with a plan, here's some inspiration for your next lap around the sun: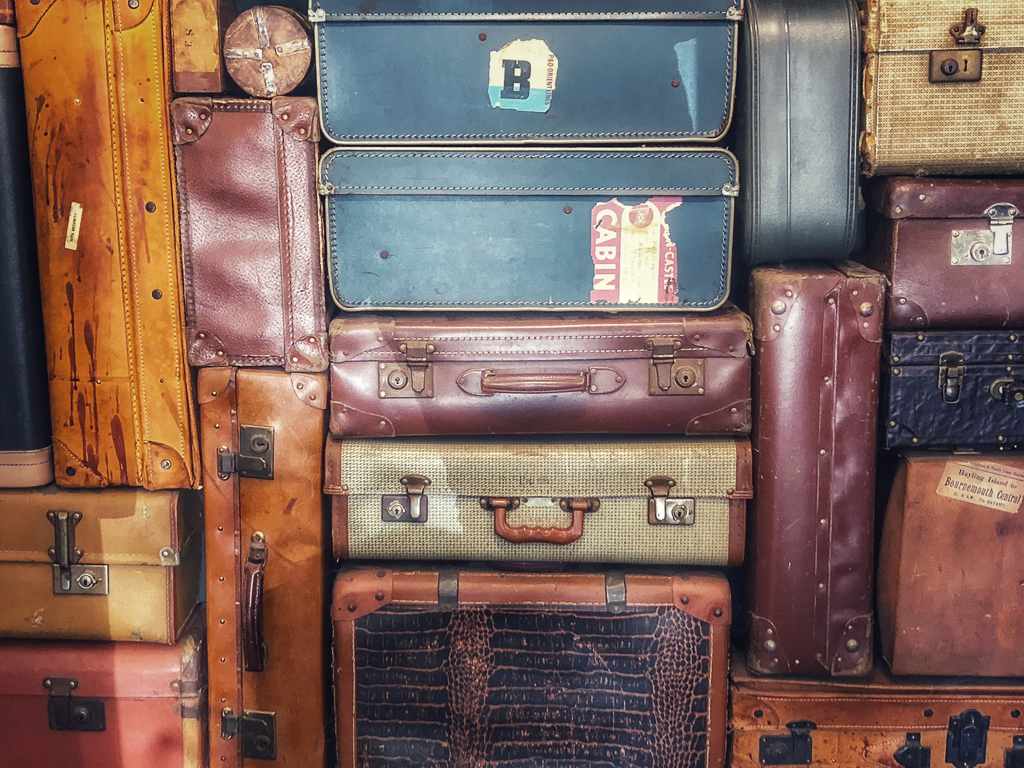 Short jaunts that cover multiple cities.
Nomad Gia Vecchio has been to nearly a dozen destinations alone, and says there's a benefit in not having anyone else to consider with your schedule. In the coming year, she predicts more women will take advantage of this freedom and go on short jaunts that scale multiple cities. Considering women are statistically less likely than men to use all of their allotted vacation time, when they get the chance to unplug, they want to really savor the out-of-office. "Over Thanksgiving, I solo traveled to Paris and London for less than five days but covered a ton of ground—it helps that you're not sacrificing your dream itinerary to accommodate travel companions," she shares.
Hotels and hostels catering to the female traveler.
As the business mantra goes, where there's demand, supply follows. Since more and more women travel independently, travel and marketing consultant Parinaz Farzin predicts hotels and hostels will find new, innovative ways to appeal to this demographic. She's been to 12 countries across Latin America, Southeast Asia and Europe, and she's noticed many more solo female travelers than male ones, which challenges the hospitality industry to take note. "As women continue to branch out and travel on their own, many companies are seeing the need to cater to this demographic by offering nice accommodations and tours/events targeted towards engaging this group," she predicts.
An increase in visiting lesser-known, further flung locales.
Traveler Maggie Gunther leaves no trail untrekked, having taken more than 20 solo trips internationally and domestically over the past few years. What she's found is that a woman who is willing to travel by herself will keep an eye open for discount routes to more distant, not-as-popular destinations. Not only does this save hard-earned cash, but it provides a different experience than a hot spot. "A more connected world means a smaller, more open and accessible world," she continues. "It's 'challenge accepted' for women who pride themselves on their ability to travel to seek out and conquer new destinations instead of visiting the same places everyone else is going."
Longer, unplanned journeys—and remote work.
Travel PR director Ashton McLeod has checked off 11 countries on solo trips, and she's ready for more. But this year, she's not in a hurry—and doesn't think other ladies will be, either. She predicts less women will opt for week-long itineraries packed with day-by-day activities. Instead, she thinks travel will be slower, and it'll be more relaxed. Depending on the industry, McLeod sees a surge in women opting for remote work, too. "I see women opting for extended stays in countries in an effort to soak in the culture and language better. I see 'not having a plan' on the rise," she continues.
More interaction with locals.
Considering all of our Context Travel experiences are led by local experts, we support author, writer and traveler, Elena Murzello's prediction that more solo female travelers will seek interactions with locals across their journeys. "Whether it's folding lilies in Siem Reap or learning how to make paella in Barcelona, what a great way to get immersed in a culture than to take some lessons with historical context," she explains. "Classes and tours often go beyond what can be learned in a guide book and ensure a deeper appreciation to the place you are visiting."
No age limits here.
Avid traveler and blogger Christina Cherry says solo female traveler isn't just for the young backpacker crowd. She predicts more women of all ages—but especially 50 and over—will take advantage of the opportunity to explore the world on their own. In fact, she says this adventurous group has the time and the money to see the world and intend to make the most of it.
Solo travel centered around wellness and fitness.
Vecchio shares it's no secret that women invest—heavily!—in self-care more so than men. Spanning beauty, nutrition and fitness, females often make great strides in wellness, and now, they'll seek the same expectations from their travels. "Women are buying self care, a mental reset, a fitness reboot, and a detox from the stressors of everyday life—not just a plane ticket and hotel room—when traveling alone," Vecchio predicts.
No matter your destination, our Context small group offerings are especially well-suited for solo travelers looking to connect with other travelers and experts, and learn about the places they're visiting. We hope to see you soon!