Tour Details
Tour Description
The Rijksmuseum has emerged from a decade-long renovation as one of the world's great museums, home to masterworks from all eras of history. During this 2.5-hour Rijksmuseum Tour for Kids we'll discover the (sometimes hidden) treasures of the museum's rich collection and building. With an art historian on-hand—trained in working with families—to guide us through the galleries, we'll discover the cabinet of curiosities that is the Rijksmuseum, delighting children and adults alike.
Sites Visited
Rijksmuseum (interior and exterior)
Included
Skip the line tickets to the Rijksmuseum
Viewing of Rembrandt's The Night Watch
Itinerary Detail
Armed with a toolkit of activities to engage kids of all ages, our expert will give families the opportunity to interact with some of the Rijksmuseum's most inspiring objects and artworks, from ancient elk antlers to magic lantern slideshows, giant model ships and planes to beautifully detailed doll houses. At each stop, inquisitive questions and activities will engage young adventurers, helping them to see the items in their art historical context—not just as lifeless objects in a museum, but as treasures of the past.
At the end of our time together, we'll be familiar with some of the amazing objects and artworks housed in the grand cabinet of curiosities that is the Rijksmuseum. After exploring a wide variety of these pieces carefully, we'll understand more about the Netherlands, its history and culture, and its most famous artists. This will, in turn, help us reflect on why objects are kept in museums and what they can tell us about the past—and the present.


After your family walk at the Rijksmuseum, cross the Museumplein square and try a
Van Gogh Museum Tour
. Not traveling with kids ages 12 and under? Check out our standard
Rijksmuseum Tour
.
FAQ
What is a private tour?
Our private tours are limited exclusively to travelers in your party. They are designed to provide a learning experience that is completely tailored to you and your traveling companions. Private tours give you more flexibility with scheduling (you decide when the walk best fits in your trip), the ability to tailor your itinerary (we'll work to match the itinerary to the interests and dynamics of your group), and more personalized time with your guide.
Where do we meet? Where does it end?
We usually meet and end near the Rijksmuseum. Your confirmation email will have the exact meeting point details along with a map, and 24-hour phone number for any last-minute issues.
Can we customize this itinerary?
Yes, we can customize this tour to focus on a particular theme. Please contact c-europe@contexttravel.com to inquire about customization options.

Can we book this walk for later in the day?
The Rijksmuseum becomes very crowded throughout the day. It can be especially difficult to do the family-focused activities on this walk as the museum gets more crowded. We strongly recommend a 9:00 am start time, but we can certainly accommodate requests for other times.


Do we need to purchase our own museum tickets?
No. Unless you remove the museum tickets from your cart, we will purchase tickets on your behalf and your expert will have the advance tickets ready for you. If you remove the tickets from your cart, we will assume you will be purchasing a museum pass or tickets on your own.


Can we use the tickets to re-enter the museum after the walk is finished?
Tickets for the Rijksmuseum are not timed and are valid for the whole day, so you can go in and out as much as you like.

Does this tour include any current temporary exhibitions?
The tour visits the Rijksmuseum's permanent collection. Your entry tickets are valid for temporary exhibitions as well, but often, it is necessary to separately book time slots for visiting the exhibition(s). If you would like to include a particular temporary exhibition, we can usually do so on a private, custom basis. Please get in touch with us for more information and updated pricing.
Where You'll Start
Tour Experts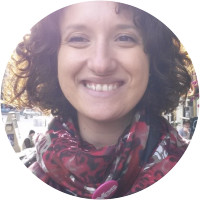 Belina is a freelance guide and art educator for several museums in Amsterdam. Prior to moving to Amsterdam, she lived for twenty-one years in Italy, where she achieved a Master's degree from the University Of Milan in History of Art and Critics. Her background includes experience in art history, cultural management, and art criticism. She is currently living in Haarlem.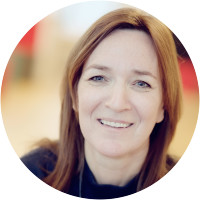 Anita studied Art History at the VU in Amsterdam and has vast knowledge about Dutch (Jewish) history and art. She gives tours in Dutch, English and Hebrew and is specialized in working with people who are visually impaired, families, and people within the autistic spectrum. Coming from a Jewish family, the traditions and her family history made her move to Israel. After living in Israel for 4 years, she returned to Amsterdam. She has also been active in the Amsterdam Jewish community as a board member of the Jewish schools.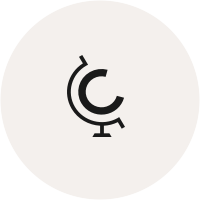 As a certified art mediator and practicing artist Tanja will be sure show you Amsterdam through a new and colourful lens. With an M.A. in Arts and Heritage from Maastricht University, and many years experience educating in art spaces under her belt, Tanja uses fun and exciting methods to connect a visitor to subjects she is passionate about; notably: art, feminism, history and decolonization. Combining art mediation techniques with traditional tour guiding storytelling, her aim is always to create discussion and intrigue, as well as an unforgettable experience for the visitor.
Reviews can only be left by Context customers after they have completed a tour. For more information about our reviews, please see our FAQ.
Vanessa was outstanding - related to both kids and parents, knew her stuff, was very fun and engaging.
Aug. 13, 2019
Our tour was awesome. Our 12 year old son, who groans and rolls his eyes about museums was engaged and said it was the best tour he has ever been on!
Aug. 7, 2019
Vanessa was fantastic! Super engaging for grown ups and kids and taught us a ton. Thank you!
Jul. 22, 2019
Context Experts in Amsterdam
Get to know one of the experts leading this tour