Tour Details
Tour Description
Meet Panos, your Athens private guide to the history and archaeology of one of the world's oldest cities.


Panos studied Greek and European History, focusing on ancient Greek Archaeology and Modern European History and he holds a Master's degree in Archaeology of the Eastern Mediterranea. He has participated in archaeological excavations in Corfu and his dissertation was on the creation of national identities in Southeastern Europe in the 19th century. His Master's Degree is in International and European Relations, with publications on the viability of monetary unions, while his dissertation was on Regional Integration in the Developing World. Panos is still engaged in Academia, conducting research on Human Migration at the University of Athens, while at the same time he is doing a second Master's Degree in Creative Writing.
An accomplished linguist, he is fluent in English, German and French, and is currently learning Russian and Spanish. Panos is a licensed tour guide with extensive experience in the archaeological sites and museums of Athens, Delphi, the Peloponnese, and Meteora. He has a passion for literature, art, hiking, and traveling. Panos is fluent in Greek, English, German, and French. However, this tour will be led in English.
An Inspired Itinerary - The Acropolis in Context
Join Panos on his favorite route through Athens on this full-day exploration of history and archaeology, highlighted by a tour of the Acropolis, and of course, a stop for lunch in one of his favorite local spots!

The day begins at the Acropolis, the not-to-be-missed monument that towers over central Athens. Our visit will cover the principal sites on the Acropolis: the Erechtheion, the Temple of Athena Nike, the Propylaea, and, of course, the Parthenon. Panos will outline the history of this site from construction to ruin, rediscovery to reconstruction, opening our eyes to the evolution of Athens over the millennia.


Next, we'll see the Acropolis Museum, designed by Bernard Tschumi and inaugurated in 2009. A remarkable work of architecture that mirrors the Acropolis itself, the museum collection is a fascinating counterpart to the ruins of the original site.

After a typical Greek lunch nearby in the charming historic district of Plaka, we'll continue on foot to explore the principal sites of ancient Athens. Panos will share the highlights of the city with us, continuing the narrative begun on Acropolis. Together we will see the Temple of Zeus, a monument to the father of all gods, before continuing on to the Panathenaic Olympic Stadium, built in the 4th century BCE. Talking as we stroll, we will reach the heart of the city at Syntagma Square, the site of the Greek Parliament. Here we will have the opportunity to learn more about contemporary Greek life and politics before concluding our day at the Agora, the ancient analogue to the modern commercial hub we've just visited. The tour ends in Monastiraki square, a convenient stop for a traditional Greek coffee or evening drink to finish the day.


FAQ

What is included in the itinerary?
Athens Private Guide itineraries include the cost of your time with your private guide and usually include museum or monument entrance tickets. Lunch and refreshments are at your expense. Accommodation is not included.
What if I want a different itinerary with this expert?
The published itinerary represents Panos' favorite way to visit Athens. If you are looking for something different, please check out our other Athens offerings!
Is this suitable for children and/or travelers with mobility challenges?
Yes. We can adapt the itinerary based on the ages, needs, and interests of travelers in your party.
Where You'll Start
Tour Experts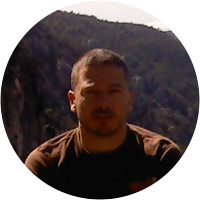 Panos has a bachelor's degree in History and a Master's Degree in International and European Relations. He's still engaged in academia, conducting research on Human Migration in the University of Athens. As a local living in central Athens and a licensed tourist guide, he seeks to share with visitors his enthusiasm about the city and its rich history. Fluent in English, German and French, Panos is experienced in introducing visitors to the city's sites, culture, history, and modern life, while adjusting the tour to the groups' and individuals' special interests and needs.
Reviews can only be left by Context customers after they have completed a tour. For more information about our reviews, please see our FAQ.
Passionate about the subject. Willing to talk about Greece all the way from 3000 years ago all the way to today. We had a conversation, not a lecture - it was great. Bring water and a hat and don't forget sunscreen — it is a full da6 of walking.
Aug. 28, 2022
Panos was excellent! His incredible mastery of Greek and world history was surpassed only by his warm and friendly demeanor. We are so glad we booked a full day tour with him!
Aug. 2, 2022
Panos was a fantastic guide. Extremely knowledgeable and a great communicator! We had a terrific day with him.
May. 24, 2022
Athens with Panos
Get to know Panos, Athens historian