Tour Details
Tour Description
Thanks to a thriving and bold artistic community with subversive attitude to spare, Berlin has proven itself a world capital of contemporary art for decades. Since the fall of the Wall in 1989, artists from all backgrounds have been transforming the city's forgotten spaces into workshops, galleries, and collectives. On this 3-hour Berlin art tour, we will join a local curator, arts writer, or artist for a broad introduction to the diverse, cutting-edge, and experimental art scene that has brought Berlin international fame.
Berlin Art Tour
With a multitude of museums (from the giants of Museum Island to lesser-known gems), over 300 established contemporary art galleries, and an ever-expanding network of temporary spaces throughout the city, Berlin has clearly established itself as a cultural and creative capital of Europe. In order to find the pulse of the city's scene, we will spend our walk on Auguststrasse. The original core of Berlin's artistic community in the early 1990s, it is now home to some of the city's most prestigious galleries.


In the company of a Context guide—a practicing artist or curator familiar with the scene—we will make our way along Auguststrasse and through its side streets, visiting some of the city's most venerated spaces. Our itinerary will be guided by the current exhibitions as well as our guide's knowledge of the galleries' strengths and weaknesses. We'll also tackle some broader questions about the functions of the best art galleries in Berlin.


"What can I say? It was like getting an MFA in three hours. [Our guide] was intelligent, funny and made me look at art in a new way. I can't say enough about how much I enjoyed it."
Space to Create
This walk isn't simply a sequence of contemporary galleries, but also explores the history of
Berlin as a capital for contemporary art
and how its vibrant community of artists shapes the city. We will consider the hype that keeps drawing people here and talk about the many artist-run initiatives and community art spaces that shape the cultural landscape.
Take Aways
Together, we'll see what makes the gallery scene in Berlin different from other art meccas such as New York, Paris, or London. True to its chaotic and revolutionary origins, the Berlin scene is constantly expanding, re-inventing itself, and pushing the purview of contemporary art.
FAQ
Is this tour available during the summer?
Due to gallery closures in July and August, we aren't able to offer this walk in the summer.
Where You'll Start
Tour Experts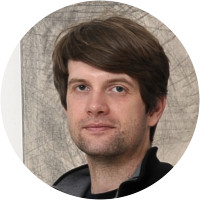 Jason studied studio art and art history at the School of the Art Institute of Chicago and La Universidad Complutenese de Madrid before living in Spain for many years as an active professional artist. He has exhibited around the United States and Europe in alternative projects, commercial galleries, and museums, with several artworks having been acquired for private collections. In 2006 Jason moved to Berlin where he now lives and works as an artist and organizer for a variety of exhibitions and art-related events. He co-founded and is the art director of the WerkStadt Kulturverein Berlin e.V., a non-profit collective. Additionally, in 2010 he completed a degree at the UdK (Universität der Künste Berlin) in curatorial practice and often helps mount exhibitions in the major museums that dot the urban landscape of the new artistic capital of Europe. He has also participated in installing exhibits at the Neues Museum in Berlin.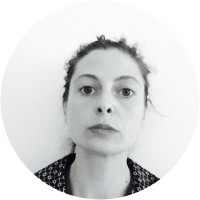 Veronica Posth is an Art Historian and Dancer based in Berlin. She was born in Florence to Italian-German parents and traveled regularly to the UK. She has a BA in History of Art with a Specialisation in Contemporary Art and a MA in Curatorial Practices. She has worked in numerous, eclectic, artistic environments as a Curator, Writer, Art Liaison, Gallery Assistant, Festival Production Manager and Researcher in Florence, Glasgow, London and Berlin. Her interests range from socio-political art to urban 'intervention' to increase awareness about how art and dance can heal and solve personal, social and even global issues. Currently, she mainly works as an Art, Dance Critic, Dramaturge and Co-Choreographer. She is excited to share her passion, knowledge, and interesting stories with visitors on Context tours.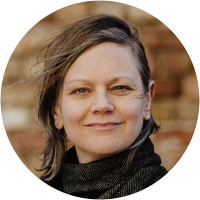 Jasmine is an internationally exhibiting visual artist from the USA, located in Berlin since 2014. Coming from diverse art hubs New York and Istanbul, she's cultivated a special relationship with Germany and Berlin, a city she sees as a critical locus in the panoply of creative capitals. Finding inspiration through learning and sharing knowledge in social settings, she's recently offered workshops for artists through the BBK in Berlin, and for art students at L'Institut Supérieur des arts de Toulouse, and TU Technische Universität, Dortmund. She has also worked as an instructor in schools and museums throughout Istanbul and the United States. Her favorite way to learn about a country and its people is through experiencing art and architecture, discovering the stories that act to create collective cultural identities.
Reviews can only be left by Context customers after they have completed a tour. For more information about our reviews, please see our FAQ.
Jason was very good. The tour was more and better than we expected. Highly recommended for anyone who wants to understand the art scene in Berlin.
May. 12, 2023
Knowledgeable fun interesting smart
Apr. 29, 2023
Veronica was amazing! Attentive extremely knowledgeable and a pleasure to be with and learn from!!!
Apr. 29, 2023