Tour Details
Tour Description
The sweeping grandeur of Ancient Egypt still entrances us today, even millennia after its demise. In the halls of a Berlin's
Neues Museum
—itself a monument to 20th-century turmoil—this civilization comes to life. On this 3-hour tour with an art historian or archeologist, the treasures of Egypt, including architecture, artifacts, and the bust of Queen Nefertiti herself, are the key that unlocks the stories of this era and its people.
Neues Museum Tour
Our visit to the exhibition starts in the Egyptology room, which sets the stage for our excursion into the ancient world. What does the fascination with Egyptian culture tell us about our own society? We will explore the growing interest in Ancient Egypt that rose to full-fledged "Egyptomania" in the 19th century and led to the founding of the Neues Museum by intrepid archaeologists and explorers. With this understanding of the museum's history, we will plunge into the collection itself. Using a selection of artworks, architectural monuments and objects, the collection provides a glimpse into the society and culture of the Egyptian dynasties.
"A magical mystery tour through the museum's impressive Egyptian collection. [Our docent's] background in art and his attention to the delicate nuances of the figures and friezes breathed life into what can sometimes be a dry subject."
Archaeology of Day-to-Day Life
We will then head downstairs to rooms dedicated to everyday life in Ancient Egypt, containing diverse curiosities from practical tools and carved statuettes to exquisite jewelry and canopic jars used in the mummification process. We will also consider Egyptian concepts of spirituality, death, and the afterlife, inspired by the coffins, mummies, and Fayum portraits on display here. Surrounded by the remnants of a lost civilization, we will get a sense of how the people of this world really looked, thought, lived and died.
Religion, Myth, and a Famous Face
After a stroll through the sculpture gallery, we will make our final stop: the incredible rooms dedicated to discoveries from the Amarna period (14th century BCE). From 1911-1914, an archaeological team from Berlin excavated and brought back countless invaluable objects from Amarna, a city built by the pharaoh Akhenaten as the new capital for a cult kingdom dedicated to 'Aten' (the sun).


We will then have the extraordinary opportunity to stare into the eyes of this pharaoh's wife, who remains one of the most famous - and notoriously beautiful - women in history: Queen Nefertiti. The original color of this regal bust has been preserved without restoration from the moment of its creation (around 1340 BCE) and still, centuries later, possesses an incredible magnetism. Could there be any better way to end our sojourn to Ancient Egypt than with this work of astounding artistic beauty, gazing back at us from across the millennia?


FAQ
Is the museum wheelchair accessible and/or suitable for those with mobility issues?
Yes, the museum is fully wheelchair accessible.


We would prefer to purchase passes for all of Museum Island, instead of tickets to an individual museum. Is this possible?
Yes, not a problem. Please let us know in the Notes section when placing your order that you would like to purchase Museum Island passes. We'll follow up with you directly.
Where You'll Start
Tour Experts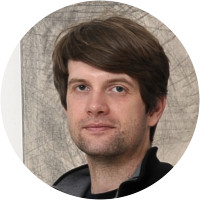 Jason studied studio art and art history at the School of the Art Institute of Chicago and La Universidad Complutenese de Madrid before living in Spain for many years as an active professional artist. He has exhibited around the United States and Europe in alternative projects, commercial galleries, and museums, with several artworks having been acquired for private collections. In 2006 Jason moved to Berlin where he now lives and works as an artist and organizer for a variety of exhibitions and art-related events. He co-founded and is the art director of the WerkStadt Kulturverein Berlin e.V., a non-profit collective. Additionally, in 2010 he completed a degree at the UdK (Universität der Künste Berlin) in curatorial practice and often helps mount exhibitions in the major museums that dot the urban landscape of the new artistic capital of Europe. He has also participated in installing exhibits at the Neues Museum in Berlin.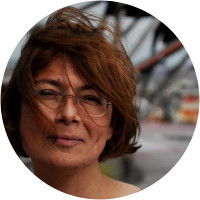 Sara is an Italian archaeologist specialized in Mesopotamian and Classical cultures. Her PhD dissertation (University of Rome- la Sapienza) focused on the concept of "Sacred" mirrored in Old Babylonian Mesopotamian Architecture. She has participated in many field excavations in Italy and Europe (including the Roman Forum) and in the Near East. There she has been a member for ten years of the Italian archaeological Mission in Tell Mardikh-Ebla in Syria, and has participated in field research in Lebanon and Turkey. For many years, she was also adjunct Professor of Classical Art and Ancient Roman History in a private American university in Rome and worked as a tourist guide in the major exhibition centres and archaeological sites of the "Eternal City." She has also had the opportunity to speak as a lecturer in specialized trips to Syria, Iraq, Yemen, Lybia and Jordan and to work as Study Leader for the Smithsonian Institute in archaeological trips in Campania. Since moving to Berlin several years ago, she has acquired a deep knowledge of the city and its historical background. Sara loves to communicate her passion for history, which she likes to bring to life by guiding her guests to vividly imagine how ancient civilizations once were.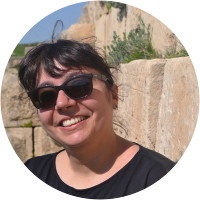 Costanza is an Italian archaeologist, born in Prato and who completed her Master of Art in Archaeology at the University of Florence. She came to Berlin in 2006 for PhD studies in Near Eastern Archaeology at the Freie Universität Berlin, completing a thesis dealing with pottery and its use as both a chronological indicator as well as an item for daily use. She also started working as researcher at the Institute of Near Eastern Archaeology of the FU Berlin. Besides her scientific skills, including the publication of scientific articles, the participation to international conferences and workshops, and teaching experience, she improved her skills as field archaeologist working in excavations in Italy (Poggibonsi, Peccioli, Sesto Fiorentino), Syria (Tell Barri, Tell Bazi, and Tell Fekheriye), and Iraq (survey project in Iraqi Kurdistan). This background forms the basis of her familiary with and knowledge of the rich collections of both the Pergamon Museum and the Neues Museum, which are an important part of the history of the city of Berlin.
Reviews can only be left by Context customers after they have completed a tour. For more information about our reviews, please see our FAQ.
That was incredible. Jason was great. I loved the way he guided us through the exhibit in a manner that built to a crescendo when we reached Nefrititi. He is knowledgeable, personable and a wonderful representative for your company.
Sep. 16, 2019
Jason was incredibly knowledgeable and so enthusiastic about ancient Egypt. I thought I knew a bit about ancient Egypt but learned so much more in the 3 hours we spent in the Neues museum with Jason. Having a great guide is like having a really smart friend for the day. I often recommend context tours for this reason and this tour was no exception
Jun. 20, 2019
Jason is a very informative and enthusiastic tour guide. He gave us a fascinating tour of the Egyptian exhibits at the Neues Museum.
Oct. 13, 2018