Tour Details
Tour Description
The picturesque city of Potsdam has long been a retreat for the kings of Prussia, most evident in the lush park grounds of Sanssouci Palace. On this historian-led Postdam tour, Berlin and its urban sprawl fade into the background as we spend several pleasant hours wandering the streets of the old city and touring the peaceful paths of the royal park.
Royal City
Much smaller but far older than neighboring Berlin, Potsdam has over a millennium of history embedded in its streets. During our visit, we will focus the period under the Prussians, when Potsdam was a hub of world affairs. In the 17th century, the garrison and residence of the Prussian electors and kings were located here, lending the town a military and courtly air. The tolerant attitude of the Prussians also attracted an influx of religious refugees, whose presence caused both a population boom and an economic revival that is still detectable in the striking architecture of Potsdam's townscape.
Imperial Retreat
Beginning with the medieval city, we will explore Potsdam's significance as the German Windsor—the residence of the Prussian kings and German emperors. We will look at its Baroque features, talk about its importance as a city of immigration and marvel at the explosion of opulent Rococo style at Sanssouci, Frederick the Great's summer palace and the largest World Heritage Site in Germany.


Potsdam Tour
Historically a wealthy town with many magnificent buildings and palaces, Potsdam's place in 20th century history cannot be ignored. We will also discuss Potsdam's role as a politically significant location, where Hitler's Reichstag held the first meeting in 1933 and where the end of Hitler's Germany was sealed in 1945 with the Potsdam Conference (for more on that history, see our
Berlin Nazi tour
). At the end of our walk, the deep historic roots of the city will have been exposed, lending greater meaning to the stunning palaces located here.
Thematically, our time focuses on the Prussian era of Potsdam. If you are interested in expanding the itinerary to a longer duration or full-day in order to include a deeper focus on 20th-century Potsdam (the Potsdam Conference (Cecilienhof) and the KGB colony, also passing the Russian village Alexandrowka), please let us know and we can provide you with an additional quote.


Please note: due to on-site guiding restrictions, this tour does not include a visit inside Sanssouci Palace.


Photo credits: 1 by Luke McKernen; 2, 3, 4 by Torsten Maue.
FAQ
Where do we start? Where does it end? We start and end in Potsdam. Your confirmation email will have full instructions, as well as how to get to Potsdam from Berlin.


Is it possible to include Sanssouci Palace on this tour?
Due to guiding restrictions at the palace, visits to Sanssouci Palace are only possible as audio-guided tours. Timed tickets to enter the palace can be booked in advance. We suggest booking timed entry for the end time of your walk and the guide will arrange to finish the tour at the palace.


Is this excursion suitable for those with mobility issues? Are the venues in Potsdam wheelchair accessible?
Most of the main venues visited on this itinerary are fully wheelchair accessible. The terrain in the Dutch Quarter is not suitable for wheelchair but can be navigated by those walking with canes. Sanssouci Palace has rudimentary wheelchair access at the main entrance but should be approached with care. Please notify us in advance if you have any mobility concerns so that our guide can prepared an adjusted itinerary.


Can we tour Potsdam by bicycle instead?
Yes, absolutely! This is a great way to visit Potsdam in the summer and allows you to see even more of the city and surrounding area. Let us know in the Trip Notes when you place your booking that you'd like to use bikes, or inquire at c-europe@contexttravel.com if you have questions about the itinerary.
Where You'll Start
Tour Experts
Christina is an East Berliner who was born in the GDR, a socialist republic that no longer exists. She danced on the Wall in 1989, and closely observed the restructuring of Germany and the frantic urban transformation of Berlin. At the European University Viadrina in Frankfurt (Oder) she earned an MA in cultural history and comparative social sciences, particularly the ideology-based history of the twentieth century. Her dissertation was on a more contemporary subject of "The Economic Impact of the Contemporary Art Scene on the city of Berlin." She now works as an arts administrator, manages urban development initiatives, and since 2006 routinely walks guests through the eclectic and varied political, cultural, and architectural histories of the German capital and beyond.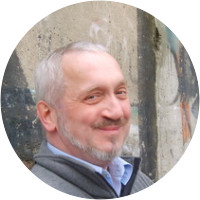 Heribert is a native Berliner whose family history can be traced as far back as the founding of the city. An expert in urban history, for more than twenty years he has been guiding interested crowds through the German capital and the surrounding Mark Brandenburg, letting the stone witnesses of passing time tell their stories while he enthusiastically revives old lifestyles and tastes. He studied sociology, history, and cultural anthropology at the Freie Universität Berlin. His professional experience is varied and far-ranging, including working as a freelance trainer for communication and intercultural education since 1982, and guiding tours since 1986. In the West Berlin borough of Wannsee he runs with his wife two fine cafés (including at the Max Liebermann Villa Museum) and a gourmet delicatessen, and he is well-versed in fine cuisine. With an anecdote for just about every historical detail, Heribert is the consummate companion for any and all learning adventures in this city.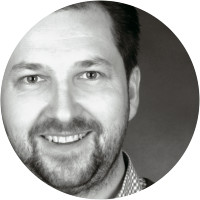 Robert grew up in East Berlin during the 1980s and went on to study at the University of Florence, Italy. He received his PhD in cultural studies from Humboldt University of Berlin where his dissertation focused on sexual violence in the Nazi concentration camps. He recently worked as a researcher for the BBC and as a historian for the Sachsenhausen and Ravensbrück concentration camp memorials. His interests range from the history of art and architecture to modern European history and WWII. Robert worked for Hampshire College and has given guest lectures at both Boston University and Brown University. He has been working as a tour guide for more than ten years.
Reviews can only be left by Context customers after they have completed a tour. For more information about our reviews, please see our FAQ.
Heribert was very nice but a general guide. We look to learn more on a Context tour and to have a specialist of some sort
Aug. 21, 2019
It could not have been better! Aaron is so knowledgeable , so professional & so fun!!
Jun. 22, 2018
Our Docent was very knowledgeable, but again we would have enjoyed a bit more conversation away from the set talk.
Jan. 19, 2018