Tour Details
Tour Description
This three-hour introduction to Berlin is designed to provide a perfect introduction to Berlin for first timers, or to reorient returning travelers to some of the city's most important sites, including the Brandenburg Gate, Holocaust Memorial, and the Reichstag. In the company of an historian or scholar, we'll look at how Berlin, after decades of destruction and despair, has become the most vibrant, exciting city in Europe. Along the way, we'll get to know Berlin's biography and dig through the layers of history that overlap in this fascinating city.
Our tour begins at Pariser Platz in the shadow of the iconic Brandenburg Gate. Looking at this magnificent structure, we will discuss the city's imperial past and hear some of the stories that have elevated this instantly recognizable gate to its symbolic status. As we continue through Berlin's historic center, we'll stop at key sites associated with the city, paying special attention to everything that can't be seen. Relentlessly bombed during the Second World War and largely neglected during the years of the Berlin Wall, much of this area has only been reconstructed in the past two decades. We will also seek out examples of what one architectural historian has called the ghosts of Berlin--places where the many layers of history are visible alongside each other, from imperial ambition to Nazi terror and Communist rule. (For more in-depth explorations of these topics, take a look at our
Berlin Nazi tour
and
Berlin Cold War tour
.)
As our tour ends, we'll have a better sense of this remarkable city and what may be in store for Berlin in the 21st century. Feel free to continue your exploration of the city on your own, either visiting the numerous world-class museums just around the corner, strolling to the nearby Hackesche Höfe for a good German meal or beer, or hopping on an S- or U-Bahn to visit another exciting part of the capital.
FAQ
What is a private tour?
Our private tours are limited exclusively to travelers in your party. They are designed to provide a learning experience that is completely tailored to you and your traveling companions. Private tours give you more flexibility with scheduling (you decide when the walk best fits in your trip), the ability to tailor your itinerary (we'll work to match the itinerary to the interests and dynamics of your group), and more personalized time with your guide.


What is a small group tour?
Our small group tours cover many of the same itineraries as our private tours, but they place you with other travelers in groups of 6 or less. They operate on a pre-scheduled calendar, and are designed to provide an opportunity to engage with and learn from other travelers. Most of our small group tours require at least three (3) participants to run, although there is some variation from walk to walk. However, there is some variation from walk to walk. As you sign up for a tentative walk we display the minimum number required in order to confirm.


Does this walk include a visit to the Reichstag Dome?
We do not offer a tour of the Reichstag Dome as standard, however, for clients booking a private walk we can work to arrange it. This requires extending the duration of the tour and does incur an additional fee. Please request this customization in the Trip Notes when placing an order. We will follow up with further details. There is no entry fee to the Dome, but visits need to be booked in advance and availability depends on a number of factors defined by the German governmental administration. Please note that for all Reichstag Dome bookings we require the full name and date of birth of all attendees, and all attendees need to bring their passport with them on the day in order to enter the Reichstag.


Which sights or venues are included on this walk?
Our guides have the flexibility to craft their own narrative based on the major sights of Berlin's city center. Locations visited may include: the Brandenburger Tor, Reichstag, Memorial to the Murdered Jews of Europe, former site of Hitler's bunker, former Nazi chancellery, Berlin Wall fragments behind the former Reich Ministry of Aviation, Topography of Terror, Friedrichstrasse, Gendarmenmarkt (site of the Französischer Dom, Deutscher Dom and Konzerthaus), Bebelplatz, Opera House, Sankt-Hedwigs-Kathedrale, Unter den Linden, Lustgarten and Museum Island, Nikolaiviertel, Alexanderplatz and Hackescher Markt. For private walks, we are happy to customize the itinerary to include particular stops.


Is there any geographical overlap between the
Topography of Terror
walk and this walk?
Yes. Because Berlin's city center is filled with important historical sites, especially from the period of World War II, both walks tread over similar ground, but using a different thematic lens. We suggest choosing between the two walks or booking a
customized combination
to cover both topics in-depth.
Can this walk be booked for other times of day? For example, in the late afternoon?
Yes, certainly! This walk can be booked on a private basis for any day, any time. In winter (November-February) it's better not to start later than 1:30-2:00 pm because it gets dark by 3:30-4:00 pm.
Where You'll Start
Tour Experts
Christina is an East Berliner who was born in the GDR, a socialist republic that no longer exists. She danced on the Wall in 1989, and closely observed the restructuring of Germany and the frantic urban transformation of Berlin. At the European University Viadrina in Frankfurt (Oder) she earned an MA in cultural history and comparative social sciences, particularly the ideology-based history of the twentieth century. Her dissertation was on a more contemporary subject of "The Economic Impact of the Contemporary Art Scene on the city of Berlin." She now works as an arts administrator, manages urban development initiatives, and since 2006 routinely walks guests through the eclectic and varied political, cultural, and architectural histories of the German capital and beyond.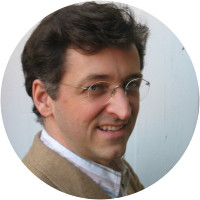 Raised in New York City, Jan graduated from Williams College in 1985 with honors in the history of ideas and later went to the Harvard University Graduate School of Design to receive his MA in architecture in 1990. He has worked as an architect in Berlin since 1994. He has been a regular contributor to a wide range of publications, including The New York Times, the Harvard Design Magazine, the International Herald Tribune, Places Magazine, and the Architectural Record, writing chiefly about European architecture and urbanism. He teaches urban studies and sustainability at the IES Berlin Metropolitan Studies Program, and has served as an invited guest critic or lecturer at the Technische Universität in Berlin, the University of Warsaw Architecture School, and the Architectural Association in London. Jan is the Academic Director of the Northeastern University School of Architecture Berlin Program, where he also teaches two required seminars.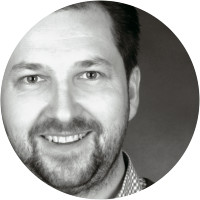 Robert grew up in East Berlin during the 1980s and went on to study at the University of Florence, Italy. He received his PhD in cultural studies from Humboldt University of Berlin where his dissertation focused on sexual violence in the Nazi concentration camps. He recently worked as a researcher for the BBC and as a historian for the Sachsenhausen and Ravensbrück concentration camp memorials. His interests range from the history of art and architecture to modern European history and WWII. Robert worked for Hampshire College and has given guest lectures at both Boston University and Brown University. He has been working as a tour guide for more than ten years.
Reviews can only be left by Context customers after they have completed a tour. For more information about our reviews, please see our FAQ.
Finn was an excellent tour guide - he showed us all the major sights we wanted to see and was very respectful of the limited time we had. His knowledge of Berlin and German history was deep and gave our tour both a historical and topical perspective that we could not attain on our own. He was super flexible in meeting our changing requests as to meeting location and time.
Jun. 30, 2022
Sven presented Germany's heavy 20th Century history in a calm and engaging manner. We appreciated the time that Sven gave us to witness and reflect on the Memorial to the Murdered Jews of Europe.
Jun. 29, 2022
Aaron was absolutely amazing- very informative, interesting, and relatable. Highly recommend him
Jun. 26, 2022