Tour Details
Tour Description
In this 3-hour Budapest Jewish Quarter tour, we'll look at the vibrant and ongoing history of Jews in this city. The Jewish Quarter is once again emerging as the heart of a contemporary city and together with our local expert, we'll trace the development of Jewish culture in the city from the Middle Ages to the present.
Budapest Jewish Tour
Most of our time together will be spent in the 7th district, in the heart of Pest—the modern half of Budapest. We'll explore the small streets leading off the main boulevards and discover the neighborhood where Jews settled in the 19th century. By 1900, 25% of the city was Jewish. We'll discover remnants of this period: old silver shops, kosher butchers, restaurants and pastry shops, prayer houses, and "hidden" synagogues. We will also follow how the streets and houses came to host one of the centers of nightlife in Budapest, and see ruin bars and pubs.


The Holocaust in Hungary
Our tour will also grapple with the experience of World War II in Budapest and the persecution of Jews here by the Germans. We'll trace the course of the walls erected as part of the ghetto where Jews were confined and search out remnants of the so-called "yellow star houses" that the Germans used to indicate Jewish residents. In the company of our guide, a historian with expertise in Jewish history, we will discuss the deportation of Jews from Budapest and frame our discussion within the larger context of the Holocaust throughout Europe.
Cosmopolitan Budapest
We will also look at the contemporary experience of Jews in Budapest and visit several synagogues, including a carefully restored masterpiece by the renowned Secessionist architect Otto Wagner, the Dohany Synagogue or so-called Great Synagogue of Budapest—one of the largest synagogues in the world. We'll also find a ritual bath (mikvah) and several kosher shops to learn about Judaism in practice today.


When we finish our time together, we will have a deeper understanding of the history and cultural life of Jews in Budapest and in Hungary. Thanks to the local perspective of our expert guide, we'll be able to place this history in a European and global context, as well as recognize how Jews have contributed to the social development of Budapest itself.


Although not included on the walk's itinerary, the Jewish Museum is located nearby for those interested in exploring this site on their own.
Where You'll Start
Tour Experts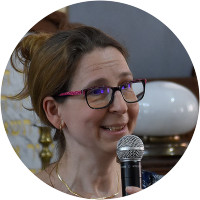 Szonja is a historian, a teacher and an experienced tour guide, with a deep interest in cultural, social and urban history. A native of Budapest, she has studied and lived extensively in Oxford, Jerusalem and New York. She holds a DPhil from the University of Oxford, and MA degrees from Oxford and Budapest. Her main field of research and interest is Hungarian Jewish history and cultural history, and she is especially intrigued by issues related to changes in national identity and language choice. She has lectured and published extensively in her field, in English, Hungarian, Hebrew and Yiddish. As an educator her passion is to tell the story behind the facts, and as a tour guide to show the stories behind various layers of a city or region - historical, social and architectural alike.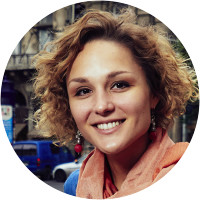 Gréta Süveges holds a BA from ELTE University in Budapest and has finished her MA studies in Jerusalem. Her main interest is in literature, art and cultural history, especially in the context of politics and ideology. She has lived and studied in many cities, including Budapest, Berlin, Saint Petersburg, Tel Aviv, and Jerusalem, and is deeply interested in discovering the urban-cultural context of cities. Gréta writes articles and reviews about museums, memory policy, architecture and urban experience, which are most often published in magazines with a focus on culture and museology. She is involved in teaching and various research projects at ELTE University in Budapest related to art, the influence of collective memory and politics on art and museums. Currently she works as a researcher at an architecture studio and starts her studies in urban sociology at the Central European University, Budapest.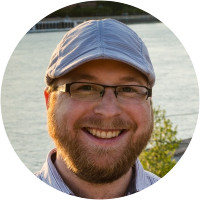 Levente's first area of study was Jazz-singing, have studied at the Franz Liszt Academy of Music in Budapest and the Royal Conservatoire in The Hague. His love for history acts as a counterbalance to his training in improvisational music; he finds history fascinating for its emphasis on the factual. Raised in Hungary in a multicultural family, Levente has come to understand the ever-present cultural colorfulness of his native country. As an avid reader of history and politics, his main focus is on cultural history and social science of 19th- and 20th-century Hungary. Lately he is researching the position of Hungary in different periods of modern European history. In his walks, he places an emphasis on objectivity and diverse perspectives, always aiming to look at happenings from above or even from afar.
Reviews can only be left by Context customers after they have completed a tour. For more information about our reviews, please see our FAQ.
She is brilliant! We learned so much today and she is one of the best context guides we have ever had.
Mar. 14, 2023
Greta is a delight and her knowledge of the Budapest Jewish community both past and present is exceptional. Thoroughly enjoyed our time together
Oct. 20, 2022
She did an excellent job
Sep. 29, 2022