Tour Details
Tour Description
Culturally and geographically, Hungary can be seen as a bridge between East and West. This unique tour explores the truths and historical context of the country's contemporary situation. In the company of a political scientist guide, you will deconstruct how and what
contemporary Hungarian politics
—not only in a theoretical sense but also by looking at the politics of everyday life, like in education, religion, culture, art, architecture, and urban planning.
Budapest Politics Tour
During our time together, we'll peel back the layers of Hungarian identity and social hierarchy. This can include the differences between "western" and "eastern" European democracies, as well as notions of left and right, and the different meanings of concepts such as liberalism, conservatism, and nationalism. We'll ask how international players such as US universities, NGOs, and personalities like Hungarian-born American investor and philanthropist George Soros have influenced political developments
The Way Forward
Our journey starts at the famous Chain Bridge, a structure that symbolizes urbanization and the birth of Budapest as a modern metropolis. (For a look at this area in a broader historical context, we recommend our Introductory
Budapest Walking Tour
.) Through buildings, squares, bridges, churches, ruins, and invented heroes, the city-wide traces of the intense 20th-century political battle will gradually become visible to us. Some monuments are protected by police, while others have been erected with questionable legality, and both circumstances beg the question, "why?" Taking cues from the cityscape around us, we'll discuss how Hungary deals with its past and the disagreements that arise out of this process.
Note: Communist history plays a huge role in our discussion, but we'll be looking at the topic from a political angle. If you're interested in everyday life behind the Iron Curtain, try our
Budapest Communist Tour
.
Sites across Budapest will offer the chance to dig into what makes Hungary run. At the end of our time together, we'll see Budapest as a fascinating fusion of traditional, modern and postmodern; a city constantly redefining itself as it seeks a secure sense of identity and place.


Where You'll Start
Tour Experts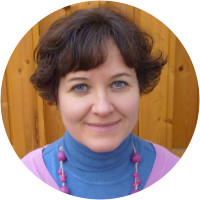 Edina currently works as the Head of the Museum Education Department at the Budapest Museum of Fine Arts – Hungarian National Gallery. Since 2006 she has served as a museum educator and has run the volunteer guide program. Through her work with the museum she gives lectures on art history, trains volunteer guides, and regularly conducts museum tours for the general public and museum professionals. A native of Hungary, Edina has lived in several countries, including Austria, Scotland, and the United States. She holds two MA degrees, one in history and the other in cultural history. As part of her scholarly work she has published articles on Hungarian history and museum education, and has been writing and editing educational publications in Hungarian and English, including exhibition, family, and audio guides.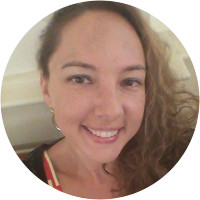 Eszter Susán holds in MA in the Theory of Art and is an active member of the Jewish youth community in Budapest. For the past four years she has done extensive research on the past history and present culture of Budapest's Jewish community.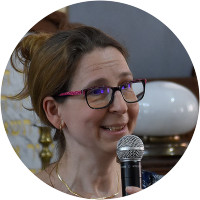 Szonja is a historian, a teacher and an experienced tour guide, with a deep interest in cultural, social and urban history. A native of Budapest, she has studied and lived extensively in Oxford, Jerusalem and New York. She holds a DPhil from the University of Oxford, and MA degrees from Oxford and Budapest. Her main field of research and interest is Hungarian Jewish history and cultural history, and she is especially intrigued by issues related to changes in national identity and language choice. She has lectured and published extensively in her field, in English, Hungarian, Hebrew and Yiddish. As an educator her passion is to tell the story behind the facts, and as a tour guide to show the stories behind various layers of a city or region - historical, social and architectural alike.
Reviews can only be left by Context customers after they have completed a tour. For more information about our reviews, please see our FAQ.
Fantastic tour with Greta. She was energetic, very well educated about the tour topic and well prepared to give us a fun and informative tour. I would most definitely choose her again as a tour guide. Definitely the best tour of our trip to Budapest.
Oct. 17, 2022
Greta was such an interesting guide. So knowledgeable and so helpful. We went for coffee afterwards with her and totally enjoyed our tour with her. She was excellent and we will ALWAYS use Context for tours from now on!
Oct. 16, 2022
Fit our schedule perfectly. Answered all of our questions. Gave us local insight into the happenings in Budapest history affecting many generations.
Oct. 15, 2022