Tour Details
Tour Description
Using the main sightseeing attractions of downtown Pest as waypoints, this 3-hour introduction to Budapest walking tour is designed to give a solid overview of the city and its history. Joining a local scholar from our network, we'll cover the central zone of Pest and learn how to read the city. An eclectic mix of ancient and modern, the city is saturated with complex history, a nation that has constantly emerged from under foreign rule to assert its own identity.
Budapest Walking Tour
Separated by the Danube, the settlements of Pest and Buda form one of the most intriguing cities in Europe: Budapest. Our time together goes all the way back to the beginning, when the area was first settled by ancient Celts and Romans. Ruins of old Roman fortifications, known as the Contra-Aquincum, give us visual evidence of these early settlements. The nearby Inner Parish Church, the oldest building in Pest, is not only an example of Gothic construction, but a testament to how modern urban planning has been used to respect the past.


On the Shores of the Danube
After digging into the origins of Pest, the group has endless possibilities to explore. A trail along the Danube river provides not only spectacular views, but options to discuss the development of arts and literature, Art Nouveau aesthetics, or Baroque building techniques. As we wind our way north, we have the opportunity to pass through millennia of Pest's history.


Post-communism, contemporary life will not be ignored, as Pest's urban fabric is continually changing to meet the changing political and cultural belief of the time. For instance, the recent renaming of Roosevelt tér, a square close to the Chain Bridge, and the ever-changing monuments in Freedom Square act as strong examples of how public spaces are shaping and being shaped by Hungarian identity. (We go into more detail about this on our
Budapest Politics Tour
).
Takeaways
We will end our time in the vicinity of St. Stephen's Basilica, whose location near the Central European University, a symbol of new learning in post-Soviet Hungary, only reinforces the changing landscape of Pest. Continually moving toward modernization while still retaining the history of the past, this journey through the streets of Pest allows us to come away with a timeline of Budapest's history and a vision for the city's future potential.


FAQ
Does this walk include the interior of the Parliament building?
As an active government building, the Parliament interior is only accessible on their own guided visits, provided internally. Our walk takes an in-depth look at the exterior. We can also help facilitate booking an interior visit on a custom basis. Please contact c-europe@contexttravel.com with any inquiries.


Where You'll Start
Tour Experts
Szonja
Szonja is a research fellow at the Institute of Minority Studies at the Hungarian Academy of Sciences, and teaches at the Department of Assyriology and Hebrew at the ELTE University in Budapest. She lived and studied in Budapest, Oxford, Jerusalem and New York, holds MA degrees in English Studies and Jewish Studies from ELTE University in Budapest, and an MSt in Jewish Studies and a DPhil in Modern Languages / Yiddish from the University of Oxford. Her main field of research and interest is Hungarian Jewish history and cultural history, and she is especially intrigued by issues related to changes in national identity and language choice. She has lectured and published extensively in her field, in English, Hungarian, Hebrew and Yiddish. As a native of Budapest and as a tour guide, she is interested in the various layers of the city – historical, social and architectural alike.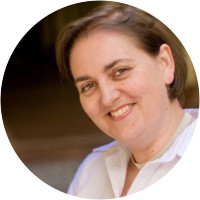 Nada
Nada Zečević has a Ph.D. in Medieval Studies. Originally from Sarajevo (Bosnia-Herzegovina), for the past 17 years she has been living in Budapest. As a scholarly researcher, Nada focuses on history and society of Central and Southeastern Europe in the Middle Ages, and these regions' connections with other European realms, namely the Apennine peninsula and Byzantine Empire. The topics of her specialization include medieval charters and scripts, migrations and exchange, towns and their societies, memory and image of the Other, and modern uses of medieval past. Her current research focuses on religious relationships between medieval Hungary and Bosnia. In addition to her scholarly work, Nada is actively engaged in projects dealing with the popularization of history. This all allows her depict Budapest's past and present as an ongoing saga of various perceptions and vibrant interactions between the city and its people.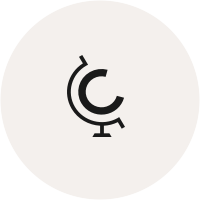 William
A native of the UK, William read English Literature at Cambridge University, after spending two months attending the John Hall History of Art Course in Venice. In more recent years, William has been based in Budapest, having returned to academia to study History at the Central European University where he has focused on Hungary in the early modern period. He has always enjoyed exploring historic places and digging deeper into what these sites and stories can teach us.
Reviews can only be left by Context customers after they have completed a tour. For more information about our reviews, please see our FAQ.
Edina was very personable and informative. Her knowledge of architecture was a delight. We learned to appreciate the buildings and notice the clues to their histories. Our understanding of the political history of the country was also expanded. Many thanks to an excellent guide.
Dec. 6, 2019
Edina was outstanding. We loved learning from her and I hope to refer my clients to choose her if she is available.
Nov. 13, 2019
We wanted an overview of Budapest along with some background with substance. Zsofia gave us just what we wanted along with some personal insights which supplemented the tour nicely. Well done, Zsofia, we enjoyed the tour and your easy going manner.
Oct. 30, 2019