Tour Details
Tour Description
For decades the Iron Curtain lay heavy over Europe, dividing the continent between the communist East and capitalist West. On this 3-hour Budapest communist tour, we'll explore this turbulent history. With the city's unique architecture as a backdrop, we'll find out how the scars of communism still crisscross the country and people of Hungary. Together with our local historian guide, we'll discuss how Hungary's unique politics birthed a form of "Goulash Communism."
Budapest Communist Tour
Our tour begins by discussing the Liberty Monument, which commemorates the so-called "Liberation of Hungary" by the Soviet army. Although the official narrative was one of a people's movement, communism in Hungary was an oppressive regime, tightly controlled by the iron rule of Moscow. Staring towards this statue nestled on the top of Gellert Hill that has become a symbol of Budapest, we'll discuss the fierce public debate that has surrounded this monument over the years. Although we won't make the trek up the hill to the base of the monument, the statue is a consistent presence in the panorama of Buda's skyline.


After a short journey by public transport to Pest—during which we'll see and discuss the metro's construction and architecture —we'll arrive in Felvonulási Square, the site of a famous demonstration in June 1989. Here, we'll contrast this with the failed Hungarian Uprising of 1956, which left deep wounds on the country but was nevertheless influential. We'll also explore how and why buildings were constructed or repurposed to fit with communist ideologies, and learn how, despite a general bitterness for the regime, these structures held a certain fascination and beauty that endures today.
Budapest Today
We'll end at Heroes Square in front of its main monument, complete with classicist lines and deeply embedded symbolism. We'll work to understand the Communist system and its contradictions—most shocking, the contrast between the popular image of the valued communist worker and the reality of their exploitation by Soviet-directed administration. We'll also discover how the memory of an ambivalent past has been erased, re-modelled, or preserved, and how the ripple effects of this identity crisis are still felt today. (If you're interested to continue pursuing this topic, take a look at our
Budapest Politics Tour
.)
At the end of our time together, we'll emerge with a fuller understanding of the Communist history of Hungary, and its lasting influence on the city of Budapest.
FAQ
Why isn't this walk showing available?
Our Communism in Budapest walk is under reconstruction! In the meantime, you can always book it as a
custom tour
and we'll put something together for you.
Tour Experts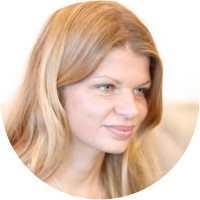 Kata was born in Kolozsvár (Klausenburg), Romania, and graduated from Babes Bolyai University. She received her PhD in 2006 in contemporary Jewish studies from the department of Ethnology at Budapest's Eötvös Lóránd University. As a PhD student she studied and conducted field work in Israel, Spain, and South Africa. Her publications include the co-authored book "Dialogues on Teaching Critical Literature" (2003), and the single-authored books "Tradition, Memory, Identity. The Foundation Myth of Exodus" (2005), and "Visszatérők a tradícióhoz Return to the Tradition" (2009). The latter book describes the return of the Hungarian Jews to the Jewish tradition and the reconstruction of their Jewish identity after the fall of communism. Kata has also published several articles in medieval literature, ethnology and cultural anthropology, and urban studies. Currently she is a professor at Eötvös Lóránd University in Budapest.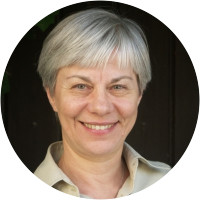 Györgyi is a historian with substantial heritage expertise. Her research focuses on modern history as well as the theory and practice of heritage conservation in Central and Eastern Europe following the change of the political system in the 1990s. She is the author of numerous books and articles in these fields. She has also taken part in co-operational research programs in the United States, France, Poland, and Slovakia, and has lectured at prestigious universities in the United States, France, Japan, Taiwan, and Hungary.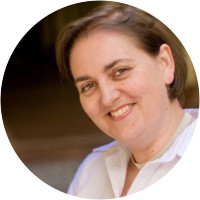 Nada Zečević has a Ph.D. in Medieval Studies. Originally from Sarajevo (Bosnia-Herzegovina), for the past 17 years she has been living in Budapest. As a scholarly researcher, Nada focuses on history and society of Central and Southeastern Europe in the Middle Ages, and these regions' connections with other European realms, namely the Apennine peninsula and Byzantine Empire. The topics of her specialization include medieval charters and scripts, migrations and exchange, towns and their societies, memory and image of the Other, and modern uses of medieval past. Her current research focuses on religious relationships between medieval Hungary and Bosnia. In addition to her scholarly work, Nada is actively engaged in projects dealing with the popularization of history. This all allows her depict Budapest's past and present as an ongoing saga of various perceptions and vibrant interactions between the city and its people.
Reviews can only be left by Context customers after they have completed a tour. For more information about our reviews, please see our FAQ.
Nadia very nice. Very smart. Very informative! Couldn't be better.
Sep. 15, 2017
my very knowledgeable guide Gyorgi gave me excellent insight into the communist history and legacy in Budapest. Except for the starting point, which i had read about, she showed me many communist related locations that i was not aware of and gave me the background on them. I had just finished a lengthy bicycle tour from Prague to Budapest and my legs were quite tired, so I greatly appreciated the fact that the walk started at the highest point and was all downhill or flat from there.
Jul. 8, 2017
Background of the guides was exceptional and we liked that we could tailor the tours. While there was a small amount of overlap in the discussion of Hungarian history, it helped to cement the facts in our minds. We really like the small group experience - in fact, in the case of both our Budapest walks, they were "private" tours as we were the only two participants! Nada knew we had gone to the Terror House so we were able to incorporate what we'd learned there with pur previous readings and with her emphasis on the monuments and places we saw. We had a much deeper understanding.
Jun. 20, 2017