Tour Details
Tour Description
During this 3-hour Budapest architecture tour with a local architectural historian we'll discover the city's Belle Epoque, or golden age, when, at the turn of the nineteenth and twentieth centuries, the Hungarian capital flourished as a center of art and learning. Together, we'll stroll down the city's stately avenues and dig deeply into the stories of this brief but transformative time, along the way seeing some of the most stunning examples of Hungarian Art Nouveau architecture.
Budapest Architecture Tour
The central theme of our tour is how Budapest was recast as a center of culture; today, the city is protected as a World Heritage Site, due in no small part to the stunning, eclectic mix of neo-Renaissance and Art Nouveau buildings that came together rapidly at the turn of the 20th century, drastically changing the face of the urban landscape. We'll spend time on and around Andrassy Street, a central axis of the reviving city. Beginning with an overview of the geopolitical events that motivated Hungary's rise from its humble origins, we will look at how Budapest became a booming economic hub, drawing inspiration for its design and culture from Vienna.
"Learned more about Hungarian history in first hour than in trying to read any guidebook."
Hungarian Art Nouveau
Along the way, we'll visit the Opera House and Academy of Music. We'll look at how changing social conditions and the rise of a bourgeoisie, similar to that in Paris and other cities, stimulated new aesthetics and new ideas for the city. We'll consider the 1890's subway that runs beneath the avenue, the first on the continent, and how urban areas such as Lipot-town were developed with a new emphasis on entertainment and culture.
Interested in learning more about the rise of Budapest's Jewish citizenry through the granting of equal civic rights to minorities during the Golden Age? Take a look at our
Budapest Jewish Tour
.
Take Aways
By the time we wrap up, we will have gazed up at Budapest's finest architectural relics of this cultural renaissance and learned the context behind the facades. We will emerge from the walk with a stronger understanding of how Budapest exploded in a very short time, advancing from an isolated town mired in feudal economics into an innovative, major European metropolis. To learn more about how that momentum still affects Hungarian society today, take our
Budapest Politics Tour
.
Where You'll Start
Tour Experts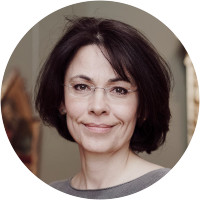 Dóra holds degrees in art history, English, and medieval studies, and she currently works as the curator of early Italian paintings at the Museum of Fine Arts in Budapest. Her primary research interest is medieval and Renaissance art, and she is the author of various articles, books and other publications in this field. She also has extensive experience as a lecturer and tour guide, and has a particular passion for the history of her home city, Budapest.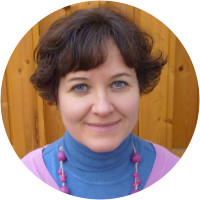 Edina currently works as the Head of the Museum Education Department at the Budapest Museum of Fine Arts – Hungarian National Gallery. Since 2006 she has served as a museum educator and has run the volunteer guide program. Through her work with the museum she gives lectures on art history, trains volunteer guides, and regularly conducts museum tours for the general public and museum professionals. A native of Hungary, Edina has lived in several countries, including Austria, Scotland, and the United States. She holds two MA degrees, one in history and the other in cultural history. As part of her scholarly work she has published articles on Hungarian history and museum education, and has been writing and editing educational publications in Hungarian and English, including exhibition, family, and audio guides.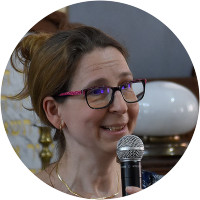 Szonja is a historian, a teacher and an experienced tour guide, with a deep interest in cultural, social and urban history. A native of Budapest, she has studied and lived extensively in Oxford, Jerusalem and New York. She holds a DPhil from the University of Oxford, and MA degrees from Oxford and Budapest. Her main field of research and interest is Hungarian Jewish history and cultural history, and she is especially intrigued by issues related to changes in national identity and language choice. She has lectured and published extensively in her field, in English, Hungarian, Hebrew and Yiddish. As an educator her passion is to tell the story behind the facts, and as a tour guide to show the stories behind various layers of a city or region - historical, social and architectural alike.
Reviews can only be left by Context customers after they have completed a tour. For more information about our reviews, please see our FAQ.
Greta was so personable and full Of knowledge
Mar. 2, 2023
Wonderful tours x2 with Edina. She focused on our interests and gave us a great basis for enjoying Budapest on our own afterwards.
Aug. 20, 2022
Edina's passion for a Hungarian history is infectious! Her energy knows no bounds and her own world travels help her give perspective to visitors to Hungary.
Jun. 21, 2022