Tour Details
Tour Description
Burgundy is an exceptional wine region that produces arguably the finest Pinot Noir and Chardonnay in the world. Explore this fascinating region on this full-day tour through the heart of Burgundy's finest vineyards and villages. Together we'll tour vineyards and wine estates as we learn about the vast range in the famous "terroir" that helps produce grapes such as Pinot Noir and Chardonnay. Our day includes visits to different wineries, a local lunch, and an encyclopedia of knowledge from your local wine expert and driver.
Sites Visited
An estate in the Cotes de Beaune district
An estate in the Cotes de Nuits district (Grand Cru)
A third estate for lunch/wine pairing
Included
Transportation to/from Beaune or Dijon accommodation
Wine tastings at wineries
Lunch
Itinerary Detail
We will meet our guide in Beaune or Dijon at our accommodation or the train station before we drive together to our first wine estate. On the drive there, our expert will introduce us to the history of the region and set the scene to help immerse ourselves for the rest of the day. The morning is reserved for the Côtes de Beaune district including a visit to the "Golden Triangle" of Chardonnays and a tasting in a prestigious estate. We'll taste the wines of this estate as we tour the scenic surroundings before moving on to the Côtes de Nuits district: home of the renowned Pinot Noir.

We'll have a food/wine pairing lunch with local cheeses, meats, and other French treats with our expert guide in the quaint village of Vosne Romanée, in the Côtes de Nuits district. After lunch, our journey will continue north, where we will proceed with our tasting (and learning) experience. We'll enjoy a second tasting in a family-run estate as we discover the 900-year history of wine-making at a castle known for its Grand Cru.

This Burgundy Wine Tour aims at crafting a didactic day with a pleasing, sensorial adventure. What would be a more fitting way to learn about a celebrated wine region than tasting its prize?

Please let us know more about you in the ADDITIONAL DETAILS section when checking out. Understanding the goal of your day in Burgundy (such as discovery, purchase of wine, or celebration of a special occasion), whether you're more interested in Pinot Noir, Chardonnay, or both, and your existing knowledge level (beginner, intermediate, or advanced) will be helpful for your expert in planning the experience.
FAQs
I'm staying in Paris, not in Burgundy. Can I still fit this tour in a day?
Yes. You can reach Burgundy in around 2 hours from Paris. Your guide will meet you at the station (Dijon or Beaune) and drop you off at the station at the end of the day to get back to Paris by the evening. Train tickets will be your responsibility.
Is it possible to book for a group of more than seven people?
Unfortunately, no. Our vehicles have a max of 7 passengers.
How long is a visit to a wine estate?
A visit can last anywhere between 1-2 hours. This includes a tour of the estate, castle, and tastings.
Is this suitable for travelers with reduced mobility?
Please contact us with more details, and we will try and adapt the route and choice of venues to suit the group.
Which estates/wineries will we visit during the tour?
For the exact name of the wineries, we need to contact our partner before each tour since they can change due to availability.
We are staying in Burgundy for the night. Is it possible to split the Burgundy Wine tour into 2 days?
No, our tours are planned to be more enjoyable on a full-day basis, so we cannot change the logistics of the tour.
I have food allergies or I am vegan/vegetarian. Can I take this tour?
During the course of this tour, we will sample a variety of foods. If you have a food allergy or other dietary requirements, please let us know in advance so that we can take this into account.
Where You'll Start
Tour Experts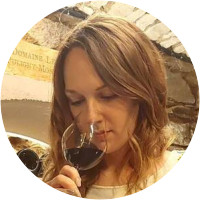 Dušica has acted as a wine advisor and wine taster for several prestigious Burgundy estates before joining Vosne Tasting Club, where she manages tasting experiences. A consummate wine professional, she holds a WSET (Wine & Spirit Education Trust) level 3 diploma. A polyglot (she speaks 4 languages!), you'll be charmed by her enthusiasm and passion for Burgundy wines.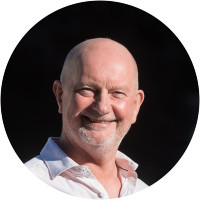 Stephen has been living in France since 1992. After 5 years working in the perfume industry in Grasse, he moved into the wine industry in Provence taking charge of wine tourism development at the Chateau de Berne. He then worked for a fine wine merchant as a Burgundy sourcing agent based in Dijon and became a Burgundy wine broker from then on. He has a consummate knowledge of Burgundy from its history to the secrets of the terroir as well as long-standing friendships with the winemakers. He has a bachelor's degree in tourism & marketing, is a part-time lecturer at various burgundy schools, is WSET qualified, and has been initiating wine-lovers into Burgundy since 2012 from novices to winemakers from around the world.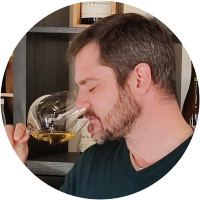 Jean-Pascal has worked in some of the greatest wine regions in France (Bordeaux, Champagne, Provence) but also in South Africa (Constantia, Stellenbosch, Franschhoek Valley). So he naturally wanted to explore another one of the world's renowned wine regions: Burgundy. With a master degree in wine tourism and sales, he is able to address questions about the specificities of Burgundy vineyards while also enthusiastically sharing a glass of wine with you.
Reviews can only be left by Context customers after they have completed a tour. For more information about our reviews, please see our FAQ.
Our wine tour with Stephen was everything we'd hoped for. He was so knowledgeable and planned exceptional tastings at two wineries and one wine club where we also enjoyed the perfect lunch!
Oct. 13, 2022
Stephen was fabulous, so knowledgeable and engaging. Just a super day. Learned lots, and our skills evolved thru his tutelage.
Sep. 20, 2022
Our guide was actually Elsa, and she was great. You designed an interesting and informative tour, which we thoroughly enjoyed. Thank you.
Jun. 21, 2022