Tour Details
Tour Description
We've carefully crafted an itinerary that allows for a look at Hiroshima Peace Memorial Park and Museum, the Atomic Bomb Dome, and Miyajima Island and a deeper understanding of the destruction this city faced, as well as how it was rebuilt to become the thriving hub it is today. This tour digs into the contrasts that define Japan—war and peace, urban development, and serene nature—providing a fully fleshed-out idea of what life is like in this important city.
Hiroshima in a Day Tour
Our first stop on the tour is Hiroshima Peace Memorial Park—once the political and commercial center of Hiroshima as well as home to 6,500 people. Hoping for eternal world peace, the park was established near the epicenter of the atomic bomb explosion in remembrance of the victims and as a memorial to peace. As we walk through the park, we will visit various peace monuments scattered about, such as the Flame of Peace, Hall of Remembrance, Memorial Cenotaph, Children's Peace Monument, and Hiroshima Peace Memorial Museum—the latter of which we will enter to view artifacts ranging from belongings and photos of victims, important film footage, and historical records.
Finally, we'll pay a visit to the Atomic Bomb Dome. Originally the Hiroshima Prefectural Industrial Promotion Hall, the building and its distinctive dome were designed by Czech architect Jan Letzel in 1915. Because the bomb detonated almost directly above the building, the vertical support columns could withstand the blast's impact; the building's ruins were eventually converted into a memorial to those killed in the blast.
Miyajima Island
Having spent a few hours visiting the most important sites in remembrance of the horror that took place in the city, we'll take a quick break, getting some lunch with our docent (possibly the local specialty, Hiroshima-style okonomiyaki) before proceeding to the next portion of the tour: Miyajima Island. The word 'Miyajima' means 'shrine island,' named due to its association with its most famous site, Itsukushima Shrine. Built in 593, this UNESCO World Heritage site consists of 17 buildings and a large torii gate, all of which appear to float on water during high tide. (The torii gate and vermilion color of the shrine are believed to hold evil spirits at bay). The island is considered one of the three destinations that make up 'Nihon Sankei', meaning the top three scenic views of Japan. We'll spend some time navigating the island's serene, spiritual sights, getting an in-depth background of the shrine's religious importance, and the roles that Shintoism and Buddhism have played on the island and Japanese culture as a whole.
Take Aways
After our visit, we will better understand the importance of this historical city and how it revitalized itself into the vibrant, thriving city it is today.
FAQ
What happens if it's raining?
Our tours happen rain or shine. Our guides are great at adapting their route during changes in weather. Please bring an umbrella.
What costs will I need to cover on the day?
You will be expected to cover the cost of your lunch, entry tickets, and transportation.
Will the restaurant be able to accommodate those with allergies or dietary restrictions?
We do our best to accommodate everyone. Let us know when you book if anyone in your party has allergies or dietary restrictions. We will do everything possible to find a suitable location.


Is it okay to tip my expert in Japan?
Yes. Context clients generally tip anywhere from 10-25% of the purchase price of a tour, depending on the quality of the experience and their tipping habits.


Where You'll Start
Tour Experts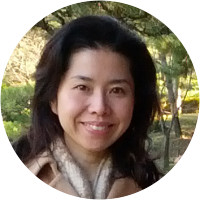 Born and raised in Hiroshima, Aiko has been a licensed tour guide for past four years. As a world traveler she has been exposed to various cultures and lived in the historical cities including Kyoto where she went to university and London where she received her education in interior design. These experiences along with her professional background as an architect & interior designer has taught her what appeals to visitors from other parts of the world. In her spare time, Aiko enjoys doing tea ceremony which she has been practicing over the past 10 years.