Tour Details
Tour Description
An expansive complex of pavilions, gardens, and courtyards that revolved around the central power of the Sultan, advisors, and Harem, Topkapi Palace provides us with a fascinating lens for learning about the Ottoman empire. This child-friendly Topkapi Palace for Kids Tour will take your family on an exciting journey through the sprawling palace, allowing you to experience this wonder of Istanbul with kids. Using the Sultan as our main character, we reveal the secrets of life in the palace and situate it within the wider history of the city and its stories of Ottoman intrigue.
Swords, Shalvars, and Labyrinths
Our experts are trained in techniques such as Visible Thinking, which allows an exploration of Topkapi Palace through objects. Using models and maps, we'll gain a basic understanding of the Palace and the Ottoman Empire. To dig deeper, we'll take an unusual route through the palace. We will start with the portrait gallery located in the Inner Courtyard where we get to know the Sultans and their families before examining their clothes—kaftans and baggy pants known as shalvars—in the costumes exhibit. Continuing, perhaps we'll explore one of the world's greatest weaponry collections, amassed over a 1,300-year period from all over the Ottoman Empire. We'll take a moment to get acquainted with the palace's female inhabitants before wandering through the labyrinthine corridors of the Harem where they lived and worked, separate from the men.
Interactive and Engaging
Far from a passive lecture, this is an interactive experience that encourages kids to engage with the material using creative activities like role-playing, drawing, and practicing calligraphic writing. Using these tools, we will gain an appreciation of the Ottoman scripts and motifs decorating the palace walls. By the end of this walk, children (and parents) will also gain a basic understanding of one of the world's longest-lived empires and their rulers.
Topkapi Palace for Kids
In order to plan the best possible experience for your children, it would be helpful for us to know some background. Have they traveled to other countries in the past? If so, where? Have they studied any subjects in school that would relate to the walk? Are they interested in art, music, history, archaeology, or something else? The more you can tell us, the better.
FAQ
Is there a dress code for your tours in Istanbul?
The sites visited on this tour are considered holy places. Shoulders and knees must be covered. Dresses and shorts must be below knee level, and shoulders must be covered (zip-on jackets or scarves are acceptable). We recommend bringing along scarves or shawls to be able to cover those body parts.
Are tickets to Topkapi Palace included in the tour price?

No, you will buy those on-site on the day of the tour. Your guide will assist you to purchase the correct ticket. Please remember to bring local currency to cover the cost.
What is the most appropriate age for kids on this tour?
Usually, our kids' tours work best for kids from ages 6 to 12. If they have older kids, recommend the
Topkapi Palace Tour
.
We are a family of 7, can we add an extra person?
No. This tour is capped at a maximum of 6 participants because of the interactive nature of this program and the educational environment. If you have a bigger group, we will need to divide the group into 2 smaller groups.
Where You'll Start
Tour Experts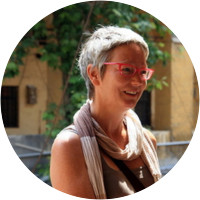 Claire has dual degrees in English (University of Michigan) and medieval art history (Università di Roma "La Sapienza"). She lived in Rome for a decade where she taught art history at Trinity College and study abroad programs for other American universities. She has lived in Istanbul for the last twelve years. She is presently an adjunct instructor at Yeditepe University and a freelance translator. Originally from Washington, DC, Claire is very interested in social history. She is the author of "Topkapı Palace: Inside and Out", published by Citlembik in 2004.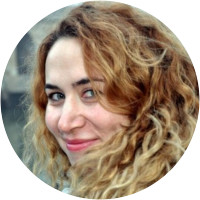 Melike holds degrees in Tourism and Guiding from Marmara University and Art History from Mimar Sinan Fine Arts University in Istanbul. Studying (MA) Museology in Mimar Sinan Fine Arts Universiy. Her special interests are Late Antiquity period in Istanbul and Clasiccal Period of Ottoman Empire.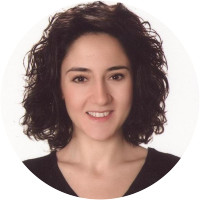 Betul was born in Bursa, Turkey in 1981. She went to university in Izmir and studied Classical Archaeology at Ege University. She participated in the archaeological excavations at the ancient city of Antandros located on Northern Aegean coast. Following graduation, Betul spent one year in the United States studying English. While there, she worked at Smithsonian Institution National Museum of Natural History as a volunteer. Upon returning to Turkey, Betul started work as an archaeologist in one of the biggest archaeological projects of Turkey (Istanbul Marmaray Underwater Tunnel Project). While working for the Marmaray Project, she received a Master's degree in Art History from the Istanbul Technical University in 2011. Betul has been guiding tour groups all around Turkey since 2011.
Reviews can only be left by Context customers after they have completed a tour. For more information about our reviews, please see our FAQ.
Melike was awesome. She consistently engaged the children and the adults, was pleasant to be around, knowledgeable and clearly enjoyed what she did. We have tried other tour guides in Turkey and she was by far the best. Even our kids were like now this is a tour guide!
Jun. 13, 2022
Betul was lovely and knew SO much - my husband and I, in particular, learned a ton of things we didn't know (and we live in Turkey so already knew a lot). Betul did her best to keep our 10 year old engaged, but the bottom line is that there will probably never be a totally "kid" friendly tour of any "old" place (as our daughter refers to the amazing historical places we visit). You'll definitely learn and see a lot - but don't necessarily expect your kids to come away begging to tour another "old" place.
Mar. 2, 2022
Very knowledgeable and interesting
Dec. 24, 2017