Tour Details
Tour Description
Topkapi Palace was the epicenter of royal intrigue, home to scheming concubines, all-powerful sultans, and occasional fratricide. Set strategically at the mouth of the Golden Horn (where we also offer a more general
Golden Horn Tour
), the imperial palace illustrates the inner workings of the Ottoman Empire. On this 3-hour Topkapi Palace Tour, we'll join a local historian for an in-depth exploration of the building's vast architectural and political history.
The Palace Of A Vast Empire
In its prime, the Ottoman Empire stretched from Yemen to Croatia to Iran. The conquest of Istanbul in the 15th century announced Ottoman dominance; this tour uncovers the links between the empire's history and Topkapi Palace, its beating heart. Exploring the intricate rooms of the palace, we will discover the machinations of court life and the broad power of the sultans. We will also visit the Harem, one of the palace's most celebrated sites, designed by renowned Ottoman architect Mimar Sinan.


Topkapi Palace Tour
Topkapi Palace is unlike other European palaces—the design is pure Ottoman, with the vast open layout reflecting the needs of the Ottoman court. The opulent blue tiles of the Harem and inner rooms, the gilded details on walls, and the sweeping views of the Bosphorus and the Golden Horn emphasize the grandeur of the Empire, while hiding the many stories of intrigue and violence that happened here. From the Harem wives whose only path to power was to give birth to the future Sultan, to the eunuch guards imprisoned in the Harem, to the artisans and soldiers from all corners of the empire, many people inhabited many worlds within this one complex.
Discover Ottoman History
Depending on the docent's area of expertise and the interests of the group, the focus of the walk could tend toward the architecture and symbolism of the complex, the political history of the Ottomans, or daily life in the court. Regardless of the chosen course—and, often, we pursue many—the palace itself serves as the anchor and text for this riveting exploration of Ottoman history.


FAQ
Is there a dress code for your tours in Istanbul?
Yes, sites visited on this tour are considered holy places. Shoulders and knees must be covered. Dresses and shorts must be below knee level, and shoulders must be covered (zip-on jackets or scarves are acceptable). We recommend bringing along scarfs or shawls to be able to cover those body parts.
These rules may seem unduly strict, but remember, you are a guest visiting sites that are regarded as a religious sanctuary.

Are tickets to Topkapi Palace included in the tour price?
No, you will buy those on-site on the day of the tour. Your guide will assist you to purchase the correct ticket. Please plan to bring local currency to cover the cost, about 420TL.
Where You'll Start
Tour Experts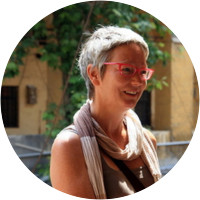 Claire has dual degrees in English (University of Michigan) and medieval art history (Università di Roma "La Sapienza"). She lived in Rome for a decade where she taught art history at Trinity College and study abroad programs for other American universities. She has lived in Istanbul for the last twelve years. She is presently an adjunct instructor at Yeditepe University and a freelance translator. Originally from Washington, DC, Claire is very interested in social history. She is the author of "Topkapı Palace: Inside and Out", published by Citlembik in 2004.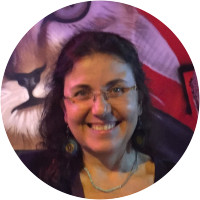 Ebru has a BA in English Literature at Bosphorus University. After finishing her studies, she worked as an arts correspondent for a local newspaper, and then had a career as a managing editor for a monthly travel magazine: Gezi / National Geographic Traveler. A native of Istanbul and a licensed guide, she has a broad range of knowledge, and is extremely interested in history of art, architecture and religions with special emphasis on Greek Orthodoxy and Byzantine history. Ebru finished an MA program in the history of religions at the School of Theology and has been working on her thesis on prophecy in ancient Greece. Apart from guiding, she gives seminars on early Christianity, origins of Christmas, ancient Greek mythology and Vikings of the Byzantine Empire: the Varangian Guards. Currently she is studying art history at Istanbul University, and taking modern Greek and Ottoman script classes in her free-time.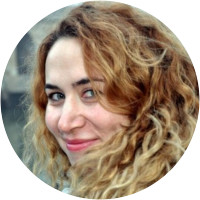 Melike holds degrees in Tourism and Guiding from Marmara University and Art History from Mimar Sinan Fine Arts University in Istanbul. Studying (MA) Museology in Mimar Sinan Fine Arts Universiy. Her special interests are Late Antiquity period in Istanbul and Clasiccal Period of Ottoman Empire.
Reviews can only be left by Context customers after they have completed a tour. For more information about our reviews, please see our FAQ.
Nur was great--very knowledgeable, great English, responsive to our particular interests
Jun. 6, 2022
Sulaymaniyah was excellent! Not only did he have tremendous knowledge about Topkapi, he also provided us with extensive relevant historical information. He was extremely pleasant, letting us take our time based on our interests. Highly recommend this tour to anyone visiting Istanbul as well as all history enthusiasts.
Apr. 24, 2022
Suleyman was a wonderful guide. He was knowledgeable and kind. Thank you
Apr. 4, 2022