Tour Details
Tour Description
On this full-day tour of the Cotswolds, you'll bask in the beauty of the English countryside, visiting villages that seem almost untouched by time in the company of an expert guide. Making a circular route with a private car from Oxford, you'll be charmed by the Cotswolds' churches, pristine rows of stone houses, and leafy lanes, stopping for a classic pub lunch along the way.
Sites Visited
Stow-on-the-Wold
Burford
Swinbrook
Included
Private car service from Oxford
8 hours with an expert guide
Itinerary Details
Your day will begin with a train ride through the English countryside from London to Oxford, where you'll meet your expert guide and private car service. From here, you'll set off on your scenic journey through rolling hills and winding country roads into the heart of the Cotswolds. Officially an Area of Outstanding Natural Beauty (the largest in the UK), the Cotswolds contains villages, country houses, and gardens of immense loveliness and your expert guide will help you discover the best that the area has to offer.


Your circuit around the Cotswolds will begin with stops in such picturesque villages as Charlbury, Kingham, or Stow-on-the-Wold, where you'll admire cottages made out of the local limestone, and may pop into a church, village shop or art gallery. Depending on availability and interest, we may also pay a visit to one of the area's stately homes or gardens to learn about their history and relationship to the surrounding countryside. Pausing for a classic English pub lunch - or even a picnic if the weather allows - you'll get the chance to refuel while discussing in greater depth village life or noteworthy inhabitants of the past and present.
After lunch, your journey will continue through Upper and Lower Slaughter - exceptionally pretty villages, despite their macabre names - and into Burford, with its medieval bridge and vibrant high street. Your final stop for the day may be Swinbrook, where you may discover the Fettiplace effigies in the local church and discuss the famous (sometimes infamous) Mitford sisters who once lived there. Lastly, your driver and guide will drop you back off at Oxford station for your return train journey to London. You'll depart with a deeper appreciation for the beauty and history of this part of the British countryside.
Interested in a tour of the city of Oxford? Try our
Oxford Excursion
!
FAQ
Where do we meet? Where do we end?
You will meet the guide and driver at the Oxford Parkway train station. From there you will proceed by private car that we've arranged for you. After the tour, the driver will drop you back at Oxford Parkway train station for your return journey to London. Your confirmation email will have more information about the exact meeting point, along with a map.

Do we visit any stately homes or gardens on this tour?
We don't include any stately homes or gardens as standard on this tour, due to their varying open days. However, if you are interested in visiting a stately home or gardens, your guide will be able to accommodate this on the day, depending on availability. Any entrance fees will be at your own expense on-site.
Where You'll Start
Tour Experts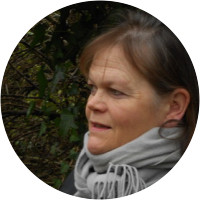 Isabella has lived, studied and worked in Oxford for much of her life. After school in Oxford she moved to undertake a degree in History of Art and Italian at University College London. Following careers in publishing and decorating, she settled in West Dorset where she took on the restoration of a Grade II -listed farmhouse. Over the years she has worked in a Sienese pasticceria, attended the University of Venice, written a best-seller on curtain-making, edited a catalogue with the Hermitage Museum, and raised two children. Now the Underhills are back in Oxford: Isabella and her journalist husband, William (who she met as an Oxford undergraduate), are both now members of the Oxford Guild of Guides. Her particular expertise lies in the history and culture of the city and university, but she's also passionate about the houses, churches, and gardens of the surrounding area.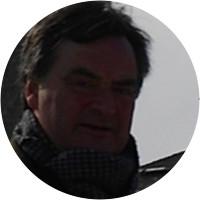 William Underhill is a writer by profession and a historian by inclination. Since leaving Oxford University, he has worked as a print and radio journalist in Britain and overseas. For more than 20 years he was employed as a correspondent in London for Newsweek magazine, writing on subjects from Afghanistan to the arts. He has also written a guide to the Thames waterfront in London. Six years ago he returned to Oxford and – together with his wife, Isabella - is a member of the Oxford Guild of Guides. He still contributes occasionally to The New York Times and Architect magazine on architecture and design, and works part-time as an editor for The Week.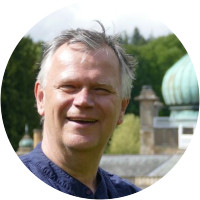 Sean is a qualified guide for Oxford and the Cotswolds. He used to be a children's writer and has published more than 60 books. He's also an ex-teacher, and he says his previous jobs were great training for tour guiding because you find ways to present information and stories in the most enjoyable way. He loves the Cotswolds because it of its beautifully scenery and fascinating history. He recently completed a six-month course on Oxford and really enjoys telling the stories of its people and buildings. Sean wrote a book about the area where he guides, which is called Offbeat Cotswolds - also the name on his Instagram feed, where you can find all sorts of fun images and sites.