Tour Details
Tour Description
With its expansive diaspora, most cities around the world—including London—have felt the influence of Jewish culture. Our Jewish London Tour traces the history of Jews in Britain's capital from the Middles Ages to the present. It visits an array of important historical sites, including Bevis Marks, the Sandy Row Synagogue, and the Kinder Transport Memorial. Along the way, it paints a vivid, informative portrait of London's Jewish population through history.
Jewish London Tour
Jewish history in London began in 1066 when William the Conqueror encouraged Jewish merchants and artisans from northern France to move to England. From that time (notwithstanding Edward the First's mass expulsion in 1290) London has been home to a very diverse and active Jewish community, one that established itself primarily in the area east of Tower Hill. Our Jewish London tour traces the history of these different communities, some of which continued to live in London after the expulsion, but the majority of whom entered England only during the seventeenth century under the decree of Oliver Cromwell.
Synagogues in London
From Jewry Street, where the first Jewish community of London made their home 800 years ago, to Bevis Marks, the first purpose-built Sephardi Synagogue opened in 1701, we will delve into the stories of the Jewish families that lived, struggled, and prospered in this area of London. Continuing east, we will come across Gravel Lane and the site of the famous Petticoat Lane Market. It was here that hundreds of Ashkenazi Jews worked and settled in the eighteenth century. We will discuss the importance of the rag trade (selling second-hand clothes) and the role of the Jewish Welfare Board, which was established in 1859.
Commemorating Those Lost
After a quick visit to Sandy's Row Synagogue, we will finish our walk at the Kinder Transport Memorial, located at Liverpool Street Station. In 1938, the British Government gave permission for 10,000 Jewish refugee children to enter the country after escaping from Nazi Germany. The children were saved but never saw their parents again. As Liverpool Street Station was the site of their arrival, this fitting monument was placed to preserve their memory.


Take Aways
Our Jewish London walking tour weaves a tale of the history of the Jewish community in London, giving visitors a distinct sense of its rich culture and history. Spanning a wide period, our guide, an expert in Jewish history, will provide you with a deeper sense of how these communities developed from their initial inception in 1066 and subsequent flourishing in the seventeenth century through their trials during WWII and finally to their triumphs in modern London.
FAQ
Do we go inside the venues or just see them from the outside?
We will sometimes go inside Sandy's Row Synagogue when possible but Bevis Marks is currently closed for renovations throughout the rest of the year.


Will you pre-purchase tickets?
Buying tickets in advance is impossible, but our guide will facilitate the purchase of tickets, so you will not wait in line.


What if it's raining?
Tours operate rain or shine, but in the case of inclement weather, your guide will modify the tour so more time is spent indoors. It never hurts to have an umbrella on hand.


Is this tour good for kids?
Yes! We have some excellent family-friendly guides who can appeal to children's learning styles. Please book privately if you have children under 13. Feel free to provide us with information about your children such as favorite school subjects, and hobbies. This way we can match you with the best possible guide.


Is this a walking intensive tour?
The walk covers approximately 2 miles, but we go at a gentle pace. If you have any special requirements, please let us know at the time of booking.
Where You'll Start
Tour Experts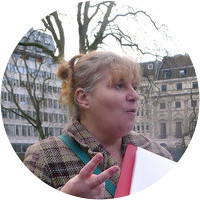 Born in London, Ruth has also lived in Israel for many years. She trained at the Rubin Academy of Music and Dance in Jerusalem, where she studied Voice and Piano and received a degree in performance in both instruments. She is a qualified music teacher and for many years taught music to children and adults of all ages. Returning to London in 2000, Ruth undertook a number of intensive courses learning about the history of this great city which she loves. She has recently earned an MA in Art History and enrolled in a Ph.D. program. Ruth also has a particular interest in Jewish London and a keen interest in the artistic and musical history of London.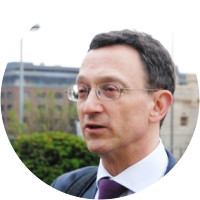 Born and raised a Londoner, Mark has been fortunate to live also in Oxford and Dorset, as well as to work overseas in France, United States of America, Czech Republic and Russia. He has enjoyed visiting or living in several great cities but nothing compares with London - quite simply, this is the world's most fascinating city! His personal interests range from the history of the City, to Jewish history, transport and multicultural London.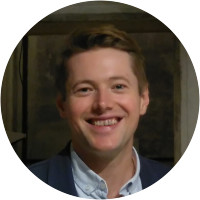 Peter is a London native whose biography reads like a picture postcard book of the capital. Born 'within the sound of the Bow Bells', he spent his formative years as a chorister at St Paul's Cathedral, was a John Carpenter scholar at the City of London School, and went on to complete two degrees at the London School of Economics. While studying for the 'Knowledge of London', London's legendary taxi-driver test, he worked as a driver on the city's iconic red Heatherwick buses. He loves sharing his unique insights and observations of his home town with visitors from around the world.
Reviews can only be left by Context customers after they have completed a tour. For more information about our reviews, please see our FAQ.
Peter is fantastic.
Dec. 27, 2022
Peter was amazing. Incredibly knowledgeable, personable, articulate.
Nov. 1, 2022
Excellent is everyone way !
Jul. 31, 2022