Tour Details
Tour Description
London's form lends itself to a variety of spectacular views, but it's the perspective from the Thames that is the most comprehensive and evocative of its complex history. The skyline that dominates both sides of this waterway reveal the city's beginnings alongside its most modern additions; William the Conqueror's White Tower of 1066 sits in conversation with Christopher Wren's 17th century dome of St. Paul's and Norman Foster's 'gherkin.' Visiting London can often feel fragmented and impenetrable—too vast or too overwhelming—but the river provides an opportunity to weave all the parts together, to make sense of it. This tour will guide you from London's Roman origins, through the Middle Ages, the affluence of its imperial period and to its current incarnation as a vital modern metropolis.
Included
Highlights of London's most significant sites
3 hours with a PhD or MA-level guide
Sites Visited*
All Hallows by the Tower
Tower of London
Palace of Westminster
Shakespeare's Globe
Tate Modern
St Paul's Cathedral
Tower Bridge
* All venues will be seen from the exterior only, unless specifically requested
Itinerary Details
The tour will begin on dry land exploring the building of the Roman settlement of 'Londinium,' at the London Wall and of the Middle Ages in the city's oldest church, All Hallows, by the Tower.
We will then board the Clipper at Tower Hill and travel to Westminster and then back towards Tower Bridge. This loop will afford ample opportunity to discuss the most significant sites on both riverbanks, from the Tower of London to the Houses of Parliament, via St. Paul's Cathedral, Shakespeare's Globe, Tate Modern, City Hall and the wharves and warehouses at the heart of Britain's Imperial trade, such as Hay's Galleria and the Cardamon Building (having disembarked at Tower Bridge). The themes explored will include the initial Roman and Anglo-Saxon origins, the Norman Conquest, the River's role in British Imperial history and the industrial and cultural development of the Southbank. While this tour gives a broad overview, it can also be tailored to particular interests.
Not only does this tour unite all the disparate parts of this sprawling metropolis both visually and in a narrative sense, it is perhaps the only way to experience London with a degree of tranquility.
Interested in exploring London by land? Check out our
London in a Day, with Context
tour or our
London History Tour
.
FAQ
Is this tour wheelchair accessible?
Yes, all boats are wheelchair, mobility scooter and pram accessible by ramp.
All piers are wheelchair accessible except London Bridge City, Wandsworth Riverside Quarter and Cadogan piers. Ramps are used for boarding.

Will you pre-purchase tickets for the Thames clipper?
Yes. We'll pre-purchase a 'River Roamer' ticket (valid 24hours) for each participant. Your guide will have the tickets on hand.

What if it's raining?
Tours operate rain or shine, and the boat is glass-covered. It also never hurts to have an umbrella on hand.

Is this tour good for kids?
Yes! We have some excellent family friendly expert guides who can appeal to the learning styles of children. Please book privately if you have children under 13. Feel free to provide us with information about your children such as favorite school subjects, and hobbies. This way we can match you with the best possible expert.

I understand this tour is done by public boat. What if I want a private boat?
We can arrange a private boat. Please contact us for more information and pricing.
Where You'll Start
Tour Experts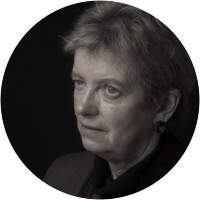 Philippa is an Oxford educated historian with specialist training in Art History. A qualified teacher with over 15 years experience as a resident guide and teacher at Dulwich Picture Gallery. For the last two years she has been on an intensive course learning about this great city. A Londoner all her adult life, she enjoys all aspects of the city, from the architecture to the food markets, from the parks and riverside walks to the galleries and city churches. Her particular interests are the quirkier, less well-known places which only a long standing Londoner gets to know.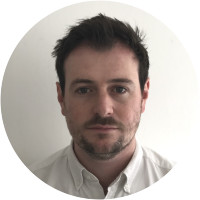 A London-based writer, historian and curator of architecture, Owen is currently Senior Curator of Exhibitions and Education at Sir John Soane's Museum. Prior to that he was Architecture Programme Curator at the Royal Academy of Arts. He has curated numerous exhibitions, including most recently 'The Return of the Past: Postmodernism in British Architecture' and 'Nicholas Hawksmoor: Architect of the Imagination' in 2012. He is the author of five books, including 'From the Shadows: The Architecture and Afterlife of Nicholas Hawksmoor' (Reaktion, 2015), and is also the editor of three collections of essays. He has lectured internationally and has also appeared on national TV and radio.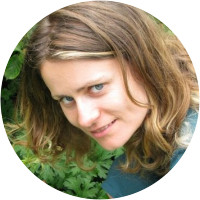 Worldwide traveller, Camelia Shakti has an MA degree in History and a Post Graduate degree in Landscape Design. An experienced and talented story teller and a passionate explorer of city, mind and landscapes, Camelia works as a yoga artist and designs pop-up yoga playgrounds using petals and seeds. Her designs function as events and have been featured among other places at the V&A Museum of Childhood and Regent's Royal Park. Having explored the aesthetics of horticulture and the practicalities of gardening, she has worked as horticultural consultant for the biggest garden centre in the UK and volunteered on garden projects around the world focusing on environmental approaches to landscape design and maintenance. She has been visiting Kew Botanical Gardens for the past 7 years and is happy to share and bring context of this magical space that houses the biggest collection of live wild species from around the world and beautiful architectural gems that reflect the history of the Industrial revolution, the growth of capital and the transformation of thought and practise into the Age of Reasons, through the Enlightenment and into contemporary efforts in conservation and genetic research. The story that Kew helps us unravel is one of identity and how Britain became a country of gardeners.