Tour Details
Tour Description
From scotch eggs to exceptional ales, traditional British food can be a mystery for most visitors to London. On this 3-hour London Food Tour, led by a local chef or food writer, we will cover a wide swath of the city using our stomachs to guide us. Along the way, we'll meet shop owners, taste artisanal products, and learn how London has become a culinary mecca that never fails to surprise.
Sites Visited
Included
3 hours with a food writer or chef
Includes tastings
London Food Tour
This walk is a great way to see some of the most famous neighborhoods of London from a different perspective—your bellies! In the company of a food historian, chef, or expert in gastronomy, we generally start out near Green Park and the quintessential British food oasis: Fortnum & Mason. This is a great place to begin as English gastronomic tradition abounds inside Fortnum's hallowed walls. We will pay extra attention to the artistry of the cuisine and the aesthetics of the display while taking in the history of this institution and tasting some local delights, like scotch eggs and violet creams.
Cheesemongers of London
From there, we may pay visits to a quintessentially British cheese shop. Here we'll delight our palates with local cheeses specifically selected for us, while a trained cheesemonger explains the history of British cheese and the variety of regional cheeses. From here we may proceed to a historic chocolate shop selling a wide variety of truffles and bonbons, or discover the new generation of chocolatiers and their alchemic inventions.


We will then weave up to Soho and the lovely, family-run Lina Stores deli with beautifully displayed cured meats, cheeses, and fresh pastas on Brewer Street, before heading to Old Compton Street to pass by the aromatic Algerian Coffee Store, with an astounding variety of coffees and teas.
International Cuisine in London
In the 20th century, Soho was populated by newly settled immigrants and inexpensive ethnic restaurants that catered to a diverse Bohemian population, made up of artists and musicians, as well as notorious gangsters, prostitutes, and others. While the area is now one of the most fashionable in London, you still witness remnants of its past intermingled with the diversity of small restaurants from all over the world… some of which we will visit during our walk.


Dipping down into Chinatown, we discuss London's international cuisine, which is key to the city's culinary culture of today. We'll also learn about the origin of Chicken Tikka Masala, one of the most popular curries in the UK. We may brave Leicester Square and make our way into Covent Garden, where we will discuss the area's history as a fruit and vegetable market. Alternatively, we might pop in for some gelato at Gelupo on our way to the Seven Dials area of London, where we can find some hidden treasures like Monmouth Coffee, Homeslice, and Neal's Yard Dairy, with an unexpected Bohemian-inspired courtyard.
Take Aways
Whether you are a serious foodie or just like to eat, this walk will help you discover the secret corners of London and the coexistence of a centuries-old culinary tradition with an incredibly international food scene. Most importantly, it will help you debunk the myth that London is a culinary wasteland.


Thirsty? Try our
beer and brewery tour
, led by a food anthropologist with ample experience in the brewing industry.
FAQ
Where do we meet? Where does it end?
The walk begins in the Piccadilly neighborhood and typically ends in Covent Garden. Your confirmation email will have the exact meeting point details along with a map.


Can I participate in your small group food walks if I have food allergies?
Yes. If you have any specific allergies/intolerances please indicate these in the Travel Notes section when you are booking and your guide will do his or her best to accommodate.

Do the tastings serve as a replacement for a meal?
Generally, the tastings on this tour don't replace a meal.


Is this walk good for kids?
Yes, especially if your children love trying new food and enjoy learning about the city through food. If your kids are under 13, we strongly recommend booking the walk privately, so we can better adjust the walk to their taste and interests.


What if it's raining?
Tours operate rain or shine, but in the case of inclement weather, your expert will modify the tour so more time is spent indoors. It never hurts to have an umbrella on hand.


Is this a walking intensive tour?
This walk covers about 1 mile overall.
Where You'll Start
Tour Experts
Annabel Jackson has always been around food. She was raised in a large farming family in the south of England, and began cooking seriously at the age of 11. She loves cities, however, and lived in Hong Kong for more than 20 years before returning to London where she attained an MA in Anthropology of Food at the School of Oriental & African Studies; and she is now studying for a PhD in Sociology of Creole Cuisine. She is the author of 14 books, including 6 cookbooks which cover Chinese or Asian cuisines including her key speciality, Macanese cooking. She has undertaken research into the immigrant Chinese catering community in London, but is also fascinated by how many immigrant groups have shaped the British palate, and contributed to such a dynamic food scape. She's also a wine lecturer and writer, and helped launch a super cool consumer wine app PINGZA in late 2019. She is an Advanced Ambassador of the Academy of Wines of Portugal.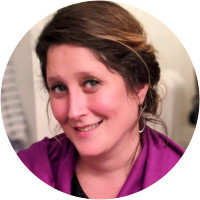 Alice comes from a background in Italian Studies and Theatre, working in the States and Europe at various institutions and performance venues. In 2016 she launched her work as a food tour guide in the Naples, Italy area, specialising in bespoke, intimate tours highlighting the nuances of the culinary culture of the area. She is enthusiastic about creating unforgettable experiences for all who are part of her tours in London and in Italy. Alice continues to share her passion for food through teaching cooking, pizza making, food tours, on-line presentations, performance and writing with the objective that others can experience the best of the people, history, character and cuisine of the unique and exciting places on each tour.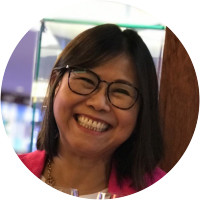 Doris is a food and wine afficionado who is so passionate about food that she spent a year learning French culinary skills at Le Cordon Bleu, and completed a 6-week internship each in a bistro in Paris and the only Scandinavian restaurant in Hong Kong before graduation. She is also an advance-level wine professional, with a Level 3 Award in Wine and Spirits from WSET London. She occasionally freelances as a private chef, delighting friends and their guests with her pan-Asian-European menus, often with wine pairing. Since 2014, Doris has been a columnist with the leading financial daily in her birthplace, Hong Kong Economic Journal, sharing her insights on food, wine, travel, and culture, specifically her experience living in Singapore, Chicago and London every Wednesday in the newspaper's culture page. Multiculturalism is a subject that continues to intrigue and captivate her, ever since her student days at the University of Chicago where she obtained a Master of Liberal Arts. A self-appointed global nomad, Doris freelances as an intercultural training consultant for executives and families relocating from the US and Europe to Asia and has published several books on culture and local history, as a Chinese-to-English translator, and contributed personal essays to a couple of English-language writing anthologies. Doris holds a CELTA (Certificate of English Language Teaching to Adults) of Cambridge University, UK and is a regular translator and transcriber for research companies and publishers in Australasia.
Reviews can only be left by Context customers after they have completed a tour. For more information about our reviews, please see our FAQ.
Alice was a delightful and knowledgeable guide, we had several lovely food stops in St.James, Soho and Covent Garden, sampling scotch eggs, cheese, chocolate, coffee, gin and whiskey at small local shops. An excellent, fun and intimate tour!!!!
Feb. 21, 2023
Annabel was knowledgable and most amiable. We enjoyed her company immensely and had a terrific time learning about food, history, and culture.
Feb. 1, 2023
We really enjoyed our time with Alice. She's very personable and took the time to get to know us better and find out what we were interested in tasting. We learned some history from a few hundred years ago to things that happened last year in pop culture. Some highlights from our tour: we found out our 11 yr old son is a cheese conniseur and has a palette well beyond his parents. We visited a very cool food hall hidden in seven dials. We ate at a family-owned Italian charcuterie shop with some fantastic cured meats and cheeses. Took a stroll through Chinatown and had some delicious bao. We had the cheapest and tastiest African coffee served from a shop run by Italians. As you can see Alice took us to some highlights in English and many of the immigrant communities that make London such a melting pot for food. By the end of the tour, we felt like we knew Alice for many years and she was a friend we would see again on our next visit. Thanks for a wonderful afternoon Alice!
Jan. 23, 2023