Tour Details
Tour Description
Retaining one of the greatest collections of western art in the world, the National Gallery is a wonderful repository of stories, from the magical to the everyday, from epic tales to biographies, and from the imaginary to the factual. Together, we'll dive into the world of these stories—as well as the stories behind the artists that made them—on this National Gallery for Families Tour, led by an art historian trained in visual learning strategies. Armed with art supplies and our imaginations, we'll not only learn some of the skills necessary to make masterworks like the ones on display, but we'll develop an appreciation for western art through the ages.


"She came prepared with tools/activities for the kids and clearly took time to think about how to engage them fully. It was amazing!"
National Gallery For Families Tour
On our journey, we will hear the legends of the Greek and Roman gods, including Mars, the god of war, and Venus, the goddess of love, as well as the fate of Ariadne, who was deserted on an island by her lover, Theseus, and later discovered by the god of wine, Bacchus. We will also see how artists interpreted the stories of the holy books and meet the Queen of Sheba on her journey to test the wisdom of King Solomon with gifts of gold. Or perhaps we will find out the secret of Samson's superhuman strength and discover who betrayed his secret.
Reading a Painting
As we explore, we will learn to decipher the signs and symbols that give us clues to the meaning of different paintings. For example, which saint always holds an arrow and why? Who is dressed in animal skins? Who holds a golden apple, and what does an hourglass symbolize? What does a dog, or a dove, or a horse represent in a painting?


Interactive Activities
Throughout the walk, we'll also engage with the paintings through a series of interactive activities. Maybe we'll take out our pencils and decide to try our hands at sketching some of the paintings we see—inserting ourselves into the picture! Or, perhaps we'll take a closer look at painting; just how do they get so many colors and textures onto the canvas? Either way, we'll walk away with a deepened appreciation for the craft of some of Europe's masters—and a few new artistic skills.
Take Aways
Over the course of this walk, we will learn how artists over the centuries have translated the great literary and oral narratives from words to paint as we hear and see these stories. The west has a rich culture of storytelling that has inspired countless retellings, and together with our docent we will discover these tales on our journey around the National Gallery.
FAQ
Where do we meet? Where does it end?
The walk begins and ends inside the museum. Your confirmation email will have the exact meeting point details along with a map, and 24 hour phone number.


Do we need tickets to go inside the National Gallery?
No, the gallery is free to the public, however donations are appreciated. There are donation boxes at all main entrances to the gallery.


Is this tour good for kids?
Absolutely yes! This tour was designed by our museum educators and docents to be fun and interactive. Feel free to provide us with information about your children such as favorite school subjects, and hobbies. This way we can match you with the best possible docent.


Is this walk accessible to wheelchair users?
Yes, the gallery is fully accessible.
Where You'll Start
Tour Experts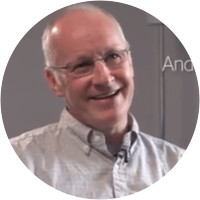 Jim came to art history relatively late. After training at RADA and working as an actor and musician in theatre and television for over a decade, he arrived at the Courtauld Institute of Art where he took a BA, MA and PhD, writing his doctoral thesis on Donatello. He held two Postdoctoral and Research Fellowships at the Courtauld, undertaking research on sculpture during the English reformation and revolution, before taking up his current post as Teaching Curator at the Ashmolean Museum in the University of Oxford. Jim is a Londoner, a dad and a cyclist, and would usually rather be at Lord's, watching the cricket.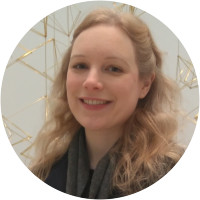 Francesca grew up in West Wales, but coming from a long line of Londoners she soon found herself living and studying in the capital. She completed both her BA and MA at the Courtauld Institute of Art, specialising in Aesthetic Movement art and interiors. Whilst studying, she kept herself busy running the family events programme at Westminster Abbey and volunteering on the education programme at Dulwich Picture Gallery. After graduating in 2008, she went to work at the Royal Academy of Arts organising visits to historical properties and collections in and around London. Since 2013, she has lectured on the history of interior design at KLC School of Design. She also works as a gallery educator, planning and delivering workshops that engage young people in the visual arts. She has written widely on exhibitions and private collections, with a recent focus on producing art history learning resources.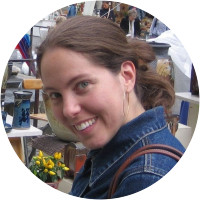 Veronica is a citizen of the world. After completing her BA in Art History at Goucher College in Maryland, USA, she moved to Florence, Italy, to study Art Conservation. Enthralled by the city and its history, she remained there for almost three years while working in various artisan studios. In these botteghe she learned florentine traditional techniques of panel painting, book binding, frame guilding and fresco making. She then moved to Spain to complete her MA in Conservation of Cultural Heritage in the Universidad Politecnica de Valencia. Currently she lives in London where she uses this wealth of knowledge to create an intimate relationship with the city and its art, hence becoming a true Londoner.
Reviews can only be left by Context customers after they have completed a tour. For more information about our reviews, please see our FAQ.
Our was wonderful guide and very kind - if you saw something in a painting he would find another example to expand the discussion, and happy to add a picture if you had a particular interest. Illuminating and great fun.
Nov. 1, 2017
We did three tours while in London with our grand daughter. Our docent at the National Gallery, was well prepared, knowledgeable and a pleasure to be with. She made the tour interesting enough to hold the attention of a 9-year old. She came equipped with a drawing pad and pencils as a hand-on activity.
Apr. 16, 2017
It was great! The interactive part was the best - drawing, fabrics, feathers, etc. It was fabulous! We visit museums frequently with our children at home and abroad. They enjoyed our Context tour so much more than our usual experience. The interaction with the guide - drawing, fabrics, etc. was amazing. I would book it again in a heartbeat!
Sep. 25, 2016