Tour Details
Tour Description
Retaining one of the greatest collections of western art in the world, the National Gallery is a wonderful repository of stories, from the magical to the everyday, from epic tales to biographies, and from the imaginary to the factual. Together, we'll dive into the world of these stories—as well as the stories behind the artists that made them—on this National Gallery for Families Tour, led by an art historian trained in visual learning strategies. Armed with art supplies and our imaginations, we'll not only learn some of the skills necessary to make masterworks like the ones on display, but we'll develop an appreciation for western art through the ages.


"She came prepared with tools/activities for the kids and clearly took time to think about how to engage them fully. It was amazing!"
National Gallery For Families Tour
On our journey, we will hear the legends of the Greek and Roman gods, including Mars, the god of war, and Venus, the goddess of love, as well as the fate of Ariadne, who was deserted on an island by her lover, Theseus, and later discovered by the god of wine, Bacchus. We will also see how artists interpreted the stories of the holy books and meet the Queen of Sheba on her journey to test the wisdom of King Solomon with gifts of gold. Or perhaps we will find out the secret of Samson's superhuman strength and discover who betrayed his secret.
Reading a Painting
As we explore, we will learn to decipher the signs and symbols that give us clues to the meaning of different paintings. For example, which saint always holds an arrow and why? Who is dressed in animal skins? Who holds a golden apple, and what does an hourglass symbolize? What does a dog, or a dove, or a horse represent in a painting?


Interactive Activities
Throughout the walk, we'll also engage with the paintings through a series of interactive activities. Maybe we'll take out our pencils and decide to try our hands at sketching some of the paintings we see—inserting ourselves into the picture! Or, perhaps we'll take a closer look at painting; just how do they get so many colors and textures onto the canvas? Either way, we'll walk away with a deepened appreciation for the craft of some of Europe's masters—and a few new artistic skills.
Take Aways
Over the course of this walk, we will learn how artists over the centuries have translated the great literary and oral narratives from words to paint as we hear and see these stories. The west has a rich culture of storytelling that has inspired countless retellings, and together with our docent we will discover these tales on our journey around the National Gallery.
FAQ
Where do we meet? Where does it end?
The walk begins and ends inside the museum. Your confirmation email will have the exact meeting point details along with a map, and 24 hour phone number.


Do we need tickets to go inside the National Gallery?
No, the gallery is free to the public, however donations are appreciated. There are donation boxes at all main entrances to the gallery.


Is this tour good for kids?
Absolutely yes! This tour was designed by our museum educators and docents to be fun and interactive. Feel free to provide us with information about your children such as favorite school subjects, and hobbies. This way we can match you with the best possible docent.


Is this walk accessible to wheelchair users?
Yes, the gallery is fully accessible.
Where You'll Start
Tour Experts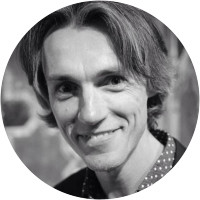 Simon is an enthusiastic and passionate docent whose aim is to inform, educate and entertain. With a background in professional theatre, he is a firm believer of the importance of good guiding is storytelling while giving a tour.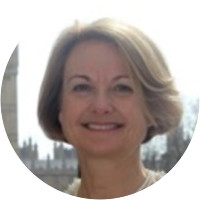 Emma was born and brought up in London. She studied history and law at Cambridge University then became a Barrister at the Inner Temple. She joined the Government Legal Service with responsibility for human rights cases and later worked in the Court of Criminal Appeal. She left legal practice to bring up children George and Claudia and returned to work in 2007 founding a small art tours club. She took a degree in History of Art at Birkbeck College, London University specialising in British Art of the eighteenth and nineteenth centuries. She became a Blue Badge Guide to London in 2016 after studying for 2 years and taking lots of exams. She has decided not to do any more for the time being. While she has intimate knowledge of the major tourist sites, she also knows the hidden away nooks and crannies of London with its endless fascinating treasures for all "studious and curious" travelers.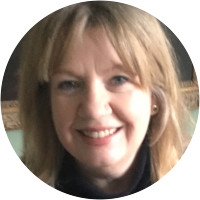 Hattie has a degree in History of Art and an MA in Historic Interiors, she has a life-long passion and fascination in Fine and Decorative Arts, particularly works produced in Europe from the 16th to 18th century. After working for the Royal Collection in the Print Room at Windsor Castle, she was a curator for a private collector of 17th and 18th century prints and drawings. This sparked a keen interest in portraiture and English art, as well as the printed image. Hattie has worked for London's foremost framer of important old master paintings during which time she sharpened her appreciation and understanding of the decorative arts and the changing tastes of collecting. Recently she has been dealing in prints and works of art as well as taking groups of all ages to museums and galleries.
Reviews can only be left by Context customers after they have completed a tour. For more information about our reviews, please see our FAQ.
It was great! The interactive part was the best - drawing, fabrics, feathers, etc. It was fabulous! We visit museums frequently with our children at home and abroad. They enjoyed our Context tour so much more than our usual experience. The interaction with the guide - drawing, fabrics, etc. was amazing. I would book it again in a heartbeat!
Sep. 25, 2016
There was confusion about the meeting place which was frustrating and we explained to our docent. We thought our docent was fabulous and we would have loved to have spent more time with her. She was prepared to engage our children and was the perfect match for my eight year old daughter. We could not say enough good things about her.
Aug. 30, 2016
Our docent was absolutely wonderful. She came prepared with tools/activities for the kids and clearly took time to think about how to engage them fully. The kids did an art work scavenger hunt (looking for specific items in paintings); a fun exercise in learning about perspective (each with their own 'frame'); took some time to sketch details from a painting onto a postcard (we received these when we arrived home much to their delight); and they connected fabrics painted on the canvas to fabric samples she provided. They had a terrific time, learned a great deal and are still talking about it. The content of the tour is also excellent insofar as it ends up being a journey through history via the art. It is a characteristic of the gallery, but our docent took full advantage waking the kids through pre-Renaissance art, to the Renaissance and perspective, to portraiture, to 18th and 19th century art. really well done on her part and the kids were able to make connections to other museums they have seen. When we later visited the Orsay, they were able to connect it back to a few of the Impressionist paintings they viewed at the National Gallery. A great family tour.
Aug. 12, 2014