Tour Details
Tour Description
Join an exclusive full day tour of Lake Como, in the company of a local expert and private boat. On this private Lake Como Boat Tour we will delve into the history of this dazzling region as we talk about the Romans, the silk trade, and its emergence of the area as a Hollywood destination. We'll start with a short train ride from Milan to Como where we will introduce the lake from the tranquil shores of the town. We'll then board our transport for the day, a luxurious private boat, as we spend some time on the water taking in the lush green scenery. Because we have the boat at our disposal for 4 hours, we will have the opportunity to visit the towns Bellagio and Varenna at our own pace, following our whims and the suggestions of our docent for a personalized, intellectually curious look at the region. At the end of this luxury experience, we'll hop on the train back to Milan, rested and relaxed from our tranquil surroundings and invigorated by the wealth of knowledge we'll have gained about this important area's history.
Off to Como
We'll meet our docent at Cardorna Station in Milan, where we'll hop on the train to Como together. On the ride up, we'll get to know one another better, as well as dive into a general overview of the history of Como—from its importance to the Roman Empire, to its evolution as peaceful retreat to poets and prominent members of society in the 19th century, to its (not necessarily accurate) current reputation as star-studded playground. In a little over an hour, we'll step into Como, ready to explore the town.
Como Tour
Safe and sound in Como, we'll step into the historic heart of this town, visiting some of the most important sites in this small, but culturally rich, city. We'll definitely pop into the Como Cathedral—said to be the last Gothic church built in Italy—as we meander the charming, cobblestoned streets. We may take note of the wealth of architectural styles on display, from Romanesque to the rationalist style associated with Italy's fascist era, while exploring what daily life is like in this northern Italian hamlet. After about an hour, we'll stroll down to the city's namesake lake, where our private boat will be waiting for us.
Private Lake Como Boat Tour
With our lovely private boat at our disposal for the next four hours, we'll have the flexibility to spend our time together as we see fit. As we cruise away from Como, we'll get the opportunity to admire the dramatic, verdant hills that surround the water, as well as the towns tucked into the hillsides. We'll likely cruise by some of the most striking and noteworthy villas, like the the 19th century Villa Erba, the Villa D'Este, a Renaissance patrician residence-turned-luxury hotel replete with a legendary garden and nymphanium, and the Villa Oleandra, now home to George Clooney. Disembarking in Bellagio, we'll have some time to explore the sprawling Villa Melzi gardens and charming Via Giuseppi Garibaldi before stopping for a leisurely lunch. Hopping back onto the boat, we'll proceed onward to Varenna, which boasts one of the best-preserved medieval centers of all the towns on the lake. We'll visit the Church of San Giovanni Battista, which is home to frescos that date back to the 14th century, and the perfectly manicured gardens of such villas as Monastero or Cipressi. Finally, our desire for exploration sated, we'll hop on the train back to Milan, ready to reflect on the stunning natural beauty and rich history of this characteristic Italian region.
Take Aways
At the conclusion of this private Lake Como Boat Tour, we'll have a well-rounded understanding of the history and importance of the lake and towns surrounding it, from the critical role they played in Roman trading, to their importance in Italian silk manufacturing, to the Romantic era painters and poets they helped inspire. We'll also have enjoyed a leisurely ride around the lake, stopping at a few of the area's most lovely towns, and exploring at our own pace.
FAQ
Where do we meet? Where does it end?
We meet and end at a train station in Milan. Your confirmation email will have the exact details.


How long is the train ride?
The train journey lasts about one hour each way.


Is the train included in the price?
No, you will need to purchase your tickets at the station. Your docent can help you.


Can we book a private car service instead?
Yes, please add this to your client notes or send us an email request.


Is the boat included in the price?
Yes.


How long will we be on the boat for?
We will have the boat at our disposal for 4 hours, although some time will be spent exploring on land.


Can we stay in Como at the end of our tour together?
Yes, this is possible. Please let us know in your client notes.
Where You'll Start
Tour Experts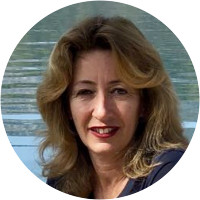 Luisa was born and bred in Milan. After getting an MA from the University of Rome, she also received a PhD in Political Science and History from the University of Milan. She has worked as associated Professor by the University of the Study in Milano and as a lecturer of Art and History at the Seton Hall University (NJ) Luisa is passionate about Renaissance, as well as putting traditions, uses and moral codes of the past, in context with today's Milan. She's also been working as a personal shopper for many years and is familiar with the best boutiques and shops in the city. When not guiding, she works as reporter for a major italian newspaper Corriere della Sera.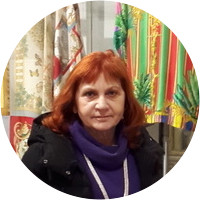 Tiziana was born in Lombardy, grew up in Milano and received two degrees at the Università di Milano, in Art History and Foreign Languages and Literature. She had always felt a great passion for the theatre so decided to go to Drama school and became an actress shortly afterwards. After a few years pursuing her acting career, she started to travel extensively and intensively from continent to continent fascinated by the different cultures. Back to her roots in Italy, she rediscovered the treasures and the mystery of her home territory and remains in total agreement with Proust "the true voyage of discovery is not so much in seeking new landscapes as in having new eyes." She enjoys offering new eyes to visitors to Milan.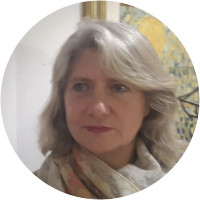 Donatella received her degree in modern languages at the University of Milan and is a specialist in art history and history of Europe. She speaks English, French, German and Russian. She is familiar with all the historical and art sites and museums in Milan and she is regularly updated about all the temporary art exhibitions regarding classic and modern art. She is also very experienced in creating special tours about design, fashion and architecture.
Reviews can only be left by Context customers after they have completed a tour. For more information about our reviews, please see our FAQ.
This tour exceeded my most hopeful expectations! I have gorgeous photos of the lake, villas and our boat to help me always remember this extraordinary experience. Luisa was devine: friendly, polite and knowledgeable. She was engaged with the subject matter and happy to share it with us. She was also adept at striking the perfect balance of sharing important information and at the same time giving us space to simply enjoy the surroundings on our own. Additionally, I appreciate how she pointed out great shops and restaurants as well as talking about the central theme of our tour. (We visited several of these in the following days.) Luisa seemed interested in us as people and took the time to get to know us a little. A superlative tour and an equally superlative docent! I give it the highest possible rating.
Oct. 26, 2018
Alessandra was personable, smart, engaging, knowledgeable and provided a memorable experience.
Sep. 27, 2018