Tour Details
Tour Description
This twilight tour of the Navigli district in Milan is organized as an early evening traditional Italian stroll, designed for travelers to appreciate the city and rub shoulders with locals. In this case, we're bringing along a local insider who will shape our stroll into an introductory aperitivo tour. We'll discover a charming area of Milan known as Navigli, a favorite among locals where hopping nightlife lines the placid canal and, more importantly, where we will delve into the history of the aperitivo, finishing our time together sipping on a delicious cocktail and tasting local Italian snacks. This is a great way to begin a trip to Milan and answer a lot of the questions that come up on our first night in a foreign city.
Relics of the Three Kings
Our tour begins at Piazza Sant'Eustorgio, where our guide will introduce the overarching themes of the tour. We'll pop into the Basilica of Sant'Eustorgio, one of the oldest churches in Milan, where we'll discuss the fourth-century church and original relics (bones of the Three Kings) that were housed here. We may well discuss the plunder of the church in 1164 by Frederick Barbarossa and the subsequent arguments over the return of the precious relics.
Leonardo da Vinci and Canals
As we leave this ancient church behind, we will meander through Navigli along the canals more commonly associated with Leonardo da Vinci. While Venice may be much better known for its series of canals, its Milanese counterparts also make for a tranquil stroll (with significantly fewer crowds). We'll talk about the system of waterways that once connected the lakes to Milan, their function in transporting materials such as the marble used for the Duomo, and, lastly, why the canals were covered over. It's thought that da Vinci was instrumental in designing the system of locks for the canals in the fifteenth century, under the direction of Ludwig II il Moro. We'll admire the design and layout of the canals as we potter along the roads, pedestrian walkways, and bridges.
The History of the Aperitivo
As we finish up our stroll together, our guide will take a seat with us as we engage in a typically Milanese activity: the aperitivo. We'll learn how and why this become one of Italy's most treasured traditions. Our guide will help to explain why this leisurely ritual, undertaken prior to eating, has become so entrenched in the city's culture. We'll take a drink like Campari, Aperol, or a prosecco-based cocktail (or a non-alcoholic beverage for those who feel so inclined) and taste some snacks from the region and Italy in general, such as olives, local cheeses, and small toasts heaped with fresh ingredients. This will be a perfect time to ask our guide any questions we might have about Italian traditions and culture, as well as any lingering ambiguities around making the most of our time in Milan.


For a more focused examination into Milanese cuisine, we recommend our
Milan Food Tour
.
Take-Aways
At the end of our time together, we will leave one another sated, relaxed, and with a greater understanding of the endearing area of Navigli. Our guide will have shared their knowledge of the area, Milanese history, and delved into the subject of the aperitivo and its place in Italian culture.
FAQ
Where do we meet? Where does it end?
We meet near the Basilica di Sant'Eustorgio and ends by the Naviglio Grande canal. Your confirmation email will have the exact meeting point details.


Can I do this tour earlier in the day?
For private groups, yes. Please note your preferred start time in the travel notes section. Please note this tour can happen earlier in the day if you would like, although early evening is recommended/preferred due to the times the best venues are open and to best experience the way Italians do it
What if it's raining?
Tours operate rain or shine, but in the case of inclement weather, your guide will modify the tour so more time is spent indoors. It never hurts to have an umbrella on hand.


Is this tour walking intensive, and/or wheelchair accessible?
Please let us know your requirements and we may well be able to adjust the tour for reduced mobility.


Is this tour appropriate for children?
This tour focuses quite heavily on the alcoholic drinks enjoyed as part of aperitivo and as such it is not our most child-friendly tour. It may be possible to adapt the tour depending on which guides are available. That said, we may be able to arrange a visit with a family-friendly guide. Please contact us.
Where You'll Start
Tour Experts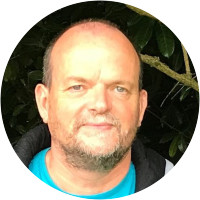 Originally from Scotland, Jeremy has been living in Milan for the past 20 years. Here he was an associate lecturer in Milan with the Open University. As well as leading seminars on course subjects he took students to visit the Brera Art Gallery and churches in Milan. Doing so, he discovered his passion for sharing his knowledge with others. Jeremy has a PhD in archaeology, a deep knowledge of Milan's past and present and a love for his adoptive neighborhood of Navigli.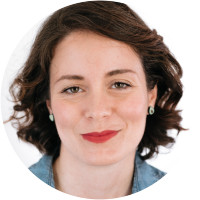 Myriam is a communication strategist with a strong interest and experience in the food sector. She was born in Genova and has lived in Ireland, and back to Italy in Bologna and finally Milan, where she lives since 2008. She has a master degree in Cultural Economics and Management and has worked as a professional in the creative industries, with a focus on innovation, as well as in urban regeneration and local development projects. Her communication skills led her towards the social media and digital contents production. She is also the proud owner of a food blog and a keen cook. In 2016 she has published her first cookbook, "The Bagel Company".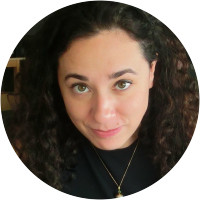 Sara is an award-winning food writer. In 2015 Giuseppino, a book she co-wrote with US restaurateur and TV personality Joe Bastianich, won Italy's most prestigious award for food writing, Bancarella della Cucina. She has been writing about food for the past 8 years, contributing to several major Italian publications, from the monthly women's magazine Amica to SportWeek to Repubblica Sapori (food section of La Repubblica, Italy's main National daily). Her writing was also featured internationally in publications such as NYMag.com, Food Republic, Punch Drink. She is a food critic for Milan's restaurant guide Guida I Cento. She has a Master's Degree in Contemporary History, an angle she likes to incorporate in her food tours.
Reviews can only be left by Context customers after they have completed a tour. For more information about our reviews, please see our FAQ.
Knowledgeable thoughtful guide.
Sep. 20, 2022
Jeremy was quite charming on our tour of Navigli. He was very passionate about the canals around Milan, and really helped us understand the construction and development of Milan. It was also very pleasant to enjoy an aperitivo with Jeremy at the end of the tour.
Mar. 21, 2022
Great evening- our guide was so enjoyable
Nov. 27, 2021