Milan has the perfect blend of old and new that you find in the north of Italy: fantastic Renaissance monuments and cutting edge fashion, art, and design. We get a lot of questions about visiting Milan and how best to plan one's trip here. Ergo, we've tossed together some thoughts and advice from the network of Context experts who work and live in Milan.
What to do in Milan: Day 1
We'll start off our adventure visiting Milan with a great overview of what the city has to offer by (drumroll please) taking a walking tour with Context. We think the tour best designed to kick off your trip is our History of Milan walking tour, which gives a solid overview of the city's ancient and medieval history with a historian, including the Sforza castle. Since this tour finishes at Milan's iconic Duomo, we might take a detour and climb all the way to the terrace. The view is incredible and absolutely worth the effort.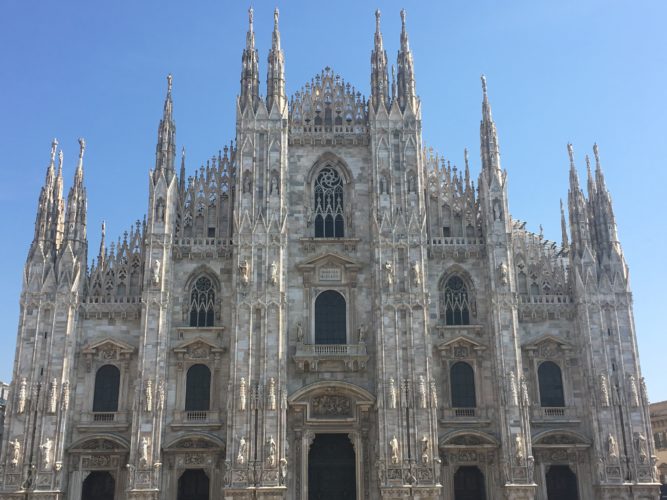 We'll probably be ready for a nibble at this point, so we'd consider lunch at some nearby restaurants that also have a terrace that is perfect in good weather.
In the afternoon, we'll head to the historic artists' neighborhood of Brera—also known as the the Milanese Montmartre. Here, we won't want to miss the Brera art gallery (Pinacoteca). Why? Because it holds some of Milan's greatest Renaissance and Baroque masterpieces. It's also usually uncrowded. We're in love with Andrea Mantegna's The Dead Christ and the Three Mourners and Raphael's The Marriage of the Virgin. We also always pay homage to Caravaggio and stop by his Supper at Emmaus. This is a later version of the subject (the first version is in the National Gallery in London) and was painted after the artist fled from Rome on murder charges. Mad Caravaggio is at the height of his powers in this painting, in our view.
The Brera also houses works by some of Italy's modern masters, including Umberto Boccioni and Amedeo Modigliani.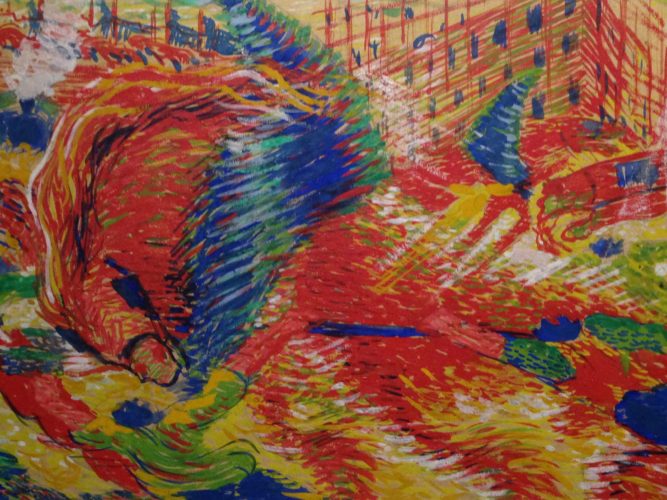 At night, we'll treat ourselves to a show at the Teatro alla Scala, one of the most important opera and ballet theaters in the world. It's hard to decide whether it's the venue or the performance that's more inspiring when at La Scala. This season sees heavy-hitters Don Giovanni and La Boheme on the schedule.
What to do in Milan: Day 2
For breakfast, we head to Pavé, where we'll find a vast assortment of puff pastries and croissants. Our favorites include mother dough butter croissants filled with jam and Madagascar vanilla cream, pain au chocolat, kipfel, savoury croissants, plum cakes, sweet focaccias… Oy, we could go on. A safe policy is simply to bring a friend (or many) and try a bunch.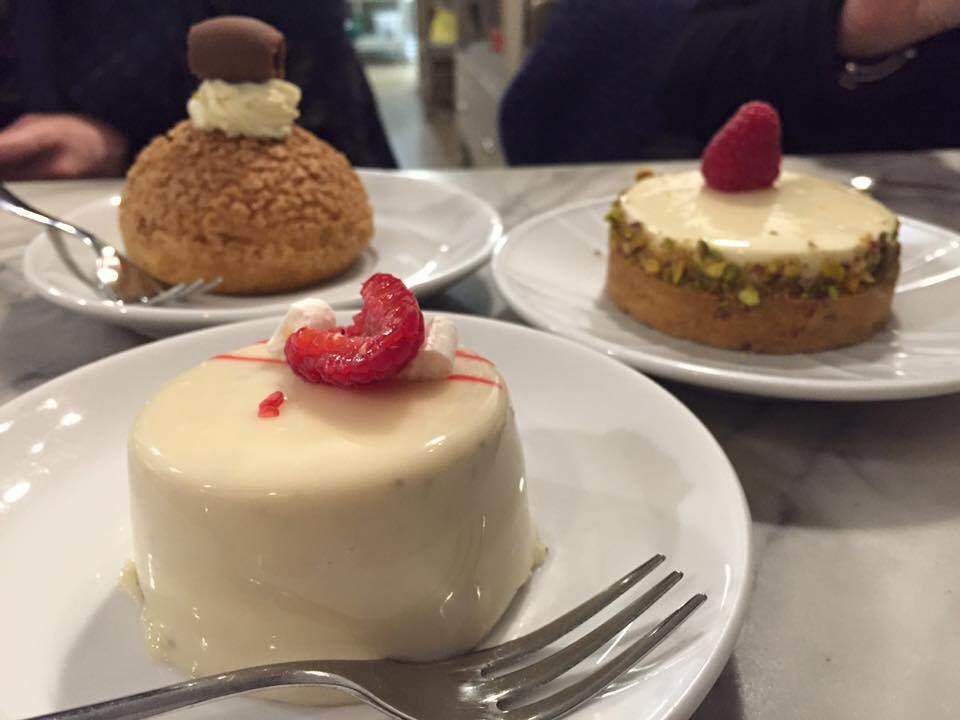 Spend the rest of the morning focusing on what Milan is best known for worldwide: fashion and design. One way to do this is to take a Milan fashion tour with an insider who can help open doors. For do-it-yourselfers, we recommend a stroll down via Monte Napoleone and via della Spiga, which is ground zero for all the big names (think Prada, Versace, Zegna).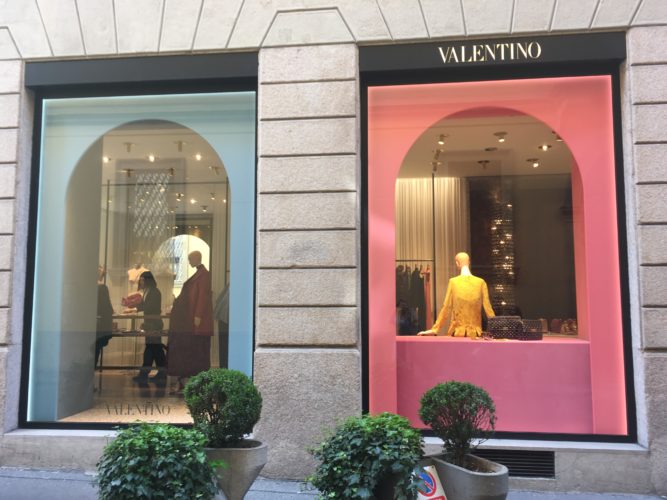 After lunch, we'll set aside some time to see Leonardo da Vinci's masterpiece, The Last Supper. Reservations are mandatory, and only 25 people are allowed in at a time. It's also in super high demand. So, make a plan and book far in advance. Like months.
As the home of one of the world's most important furniture and design fairs, Milan has become an important center for industrial design. Unless it's design week, which happens in early April and in which case we'll be at Salone del Mobile Milano, the design nerds amongst us will end the day at the Triennale, Milan's design museum, an eye-popping adventure in cutting-edge design. It's also a great place for kids visiting Milan. Sort of like stepping through the looking glass.
What to do in Milan: Day 3
Visiting Milan would not be complete without immersing ourselves in contemporary art. The city offers many different alternatives to chose from, ranging from nonprofit spaces to commercial galleries, from huge locations and established names, to more avant-garde and experimental spaces.
We'll spend our last morning gallery hopping. Some of our favorites include PAC, Hangar Bicocca, and Fondazione Prada (check out their Bar Luce, designed by movie director Wes Anderson).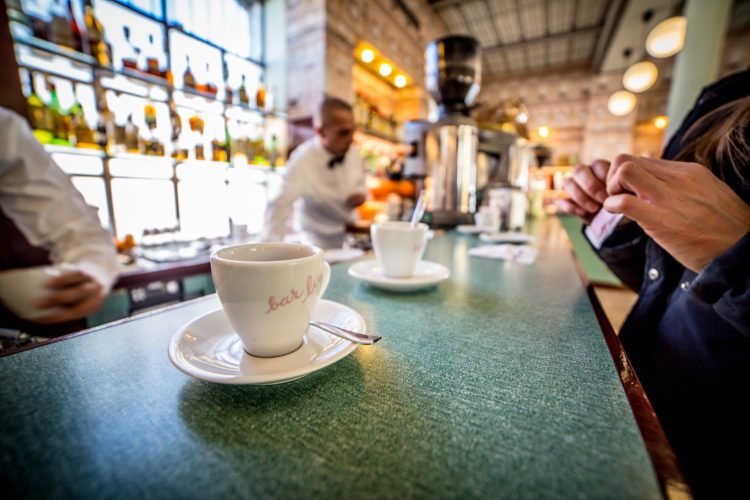 Want to learn with a true expert? Get a comprehensive view with one of Context's tours in Milan or join us virtually for in-depth, scholar-led seminars and courses about Milan.

Other blogs you may be interested in: