Tour Details
Tour Description
Gastronomy has always played an integral role in Milanese culture and identity. The city's food culture combines entrenched Italian traditions with more recent outside influences to make for a unique, stimulating, and diverse eating experience. On this Milan food tour, we will touch on a few of the city's most cherished food traditions, from espresso to aperitivo, to tasty panini, with an emphasis on how Milanese cuisine is different from other Italian regions. We will walk through the historic city center with our guide, a food writer, chef, or culinary educator, who will lead us to some of their favorite places to sample the city's best savory and sweet treats.
Milan Food Tour
We will begin our Milan food tour in the heart of the historical center, home to many traditional bakeries, shops, and cafes. We'll kick things off in a celebrated coffee shop, introducing the themes of the tour from a local (and typically stylish) setting as we admire locals popping in to stand and consume their traditional breakfast. Over an espresso and a typical pastry, the way Italians start their days, we'll discuss the origins of both of these staples. We may, for instance, talk about varying amounts of sugar and butter in baked goods, and the influence of Austria and France on Milanese cuisine. Our guide will turn to the specifics of how these delicacies are made and the role these traditional spots for locals today.
Milanese Delicatessen
From here, our MIlan food tour will continue through the city center, admiring the sights and sounds around us. Our guide may touch upon the history of Milan in relation to the emergence and growth of this business capital in the 1980s, thanks to the stock exchange and finance sector. The growth of the 'yuppies' (young professionals) meant that people were likely to buy ready-made dishes or expensive delicatessen-style food as a symbol of wealth. We'll pop into one of these establishments to demonstrate and admire the museum-like display of the foods of the region, as well as the rest of Italy. We might taste parmesan from Parma, admire fresh pasta rolled onsite, and gape at the price of a five hundred ml bottle of balsamic vinegar. All the while, we will discuss local agricultural products, their background, and how they differ from foods in other parts of Italy. Our guide will be able to explain the beautifully presented fresh foods, preserves, and Italian traditional foods that surround us.
Aperitivo o'Clock
We'll amble on our Milan food tour through the main square of the city, admiring the white marble facade of the Duomo before stopping for an aperitivo, a northern Italian tradition. Our guide will talk about the history of aperitivo, which usually involves a pre-lunch or dinner drink accompanied by some salty snacks and a good chat among friends. As we sip on an iconic Italian drink such as Campari, invented in nearby Novara, we'll talk about why having a drink at 11:30 AM is not uncommon in Milan and the evolution of the aperitivo today. With our metabolism kicked into action, we'll head to get a small spot of lunch at a local eatery. Winding our way through the streets of this historic city, our guide will weave us a tale about the intrinsic role that food has played in the past. We may talk about the old Milanese city farmer's market that sold produce from the countryside around Milan until 1959. Depending on the interests and tastes of our group or desire of our guide, we may try a pizza inspired by Naples, a local panino sandwich with fresh Italian cheese or prosciutto, or a taste of the renowned Milanese saffron risotto.
End on a Sweet Note
We will wrap up our Milan food tour at an artisanal gelateria, where the gelato is made by hand using the freshest ingredients sourced from all over Italy. We will discuss the difference between industrial and handmade gelato while our guide trains our eyes to differentiate ice cream created with chemical additives, as opposed to genuine products. In addition to classics like hazelnut and pistachio, we could try more inventive variations like beetroot chocolate, or pear.
Take Aways
At the conclusion of our Milan food tour, you will come away with an appreciation for, and understanding of, the rich culinary tradition that still exists in the center of Milan. Using the lessons learned with our gastronomic expert, you will comfortably be able to navigate Milan's cafes and food shops like a native.
FAQ
Can I participate in your tour if I have food allergies?
Yes. If you have any specific allergies/intolerances, please indicate these in the Notes section during booking. Your guide will do their best to accommodate.
We are vegan/vegetarian, can we still take the tour?
Yes. If you are vegan/vegetarian, please indicate this in the Notes section during booking. Your guide will do their best to accommodate.
Where do we meet? Where does it end?
The walk takes place within the city center and stays within a relatively concentrated area. Your confirmation email will have the exact meeting point details along with a map.
What if it's raining?
Tours operate rain or shine, but in the case of inclement weather, your guide will modify the tour so more time is spent indoors. It never hurts to have an umbrella on hand.
Is this tour walking intensive, and/or wheelchair accessible?
This tour is accessible for clients with reduced mobility or in wheelchairs with minor adjustments in the route.
Is this tour appropriate for children?
Even though this walk is not designed specifically for families, we can arrange stops that don't include alcohol and be children-friendly.
Can we skip the Aperitivo part? We do not drink alcohol.
Yes, we can arrange stops that don't include alcohol.
Where You'll Start
Tour Experts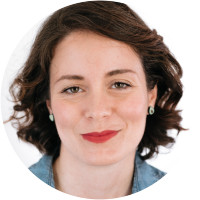 Myriam is a communication strategist with a strong interest and experience in the food sector. She was born in Genova and has lived in Ireland, and back to Italy in Bologna and finally Milan, where she lives since 2008. She has a master degree in Cultural Economics and Management and has worked as a professional in the creative industries, with a focus on innovation, as well as in urban regeneration and local development projects. Her communication skills led her towards the social media and digital contents production. She is also the proud owner of a food blog and a keen cook. In 2016 she has published her first cookbook, "The Bagel Company".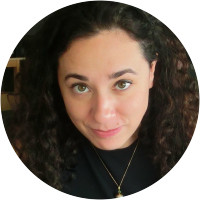 Sara is an award-winning food writer. In 2015 Giuseppino, a book she co-wrote with US restaurateur and TV personality Joe Bastianich, won Italy's most prestigious award for food writing, Bancarella della Cucina. She has been writing about food for the past 8 years, contributing to several major Italian publications, from the monthly women's magazine Amica to SportWeek to Repubblica Sapori (food section of La Repubblica, Italy's main National daily). Her writing was also featured internationally in publications such as NYMag.com, Food Republic, Punch Drink. She is a food critic for Milan's restaurant guide Guida I Cento. She has a Master's Degree in Contemporary History, an angle she likes to incorporate in her food tours.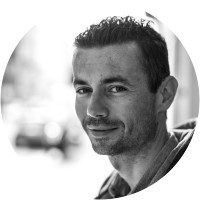 Born in Milan in 1978, Simone aka Simo Pastu owes his nickname to "pasturare", in Milanese slang "to meet people, to make a mess", coined in the mid-Nineties when he went to dance with his friends. He started writing about nightlife, bars and restaurants for ZERO Magazine (www.zero.eu) in October 2000, while studying Journalism. He has also worked for the English guides Time Out and A Hedonist Guide To. He has worked various jobs within the field as a waiter or receptionist in many Milanese restaurants and hotels. In addition to writing, he enjoys being a bartender and organizing events dedicated to mixology, such as the Milano Bar Marathon. Projects for the future: keep running.
Reviews can only be left by Context customers after they have completed a tour. For more information about our reviews, please see our FAQ.
We were so lucky to get Sara as our guide! She was so much fun…we had great food and drink, and we learned a lot about Milan! If we would do this again we'd request Sara! Thank you!!
May. 23, 2023
A perfectly pleasant day with Myriam. Thank you!
Sep. 22, 2022
Myriam was wonderful! Full of great insight and yummy food stops
Sep. 9, 2022