A true Italian city, Milan is rife with beautiful architecture, sculpted gardens, and historic piazzas. Standing in the middle of the bustling city, you wouldn't be surprised that it's the fashion capital of Italy. Milan's an amalgamation of the past and present with its majestic gothic cathedral, the Duomo di Milano, gracing the same skies as the business district's skyscrapers. Past and present mingle in Milan to form a beautiful aesthetic of contrast, backed by the scenic Alps. Introduce yourself to this wonder with our Milan, Italy: Top 10 Highlights for Curious Travelers seminar with local expert Laura Benitti, and then check out the Introduction to Milan: From the Duomo to the Castle in-person.

So how did this picturesque place become the fashion capital of Italy? How did it become the birthplace of iconic names like Gucci, Armani, Prada, Marni, and so many others? It might especially be a surprise considering the global fashion capitals, New York, Paris, and London, are exactly that — capitals.
The curious history of fashion in Milan actually started with the Italian aristocracy dating from before the Renaissance. Let's dive a little deeper!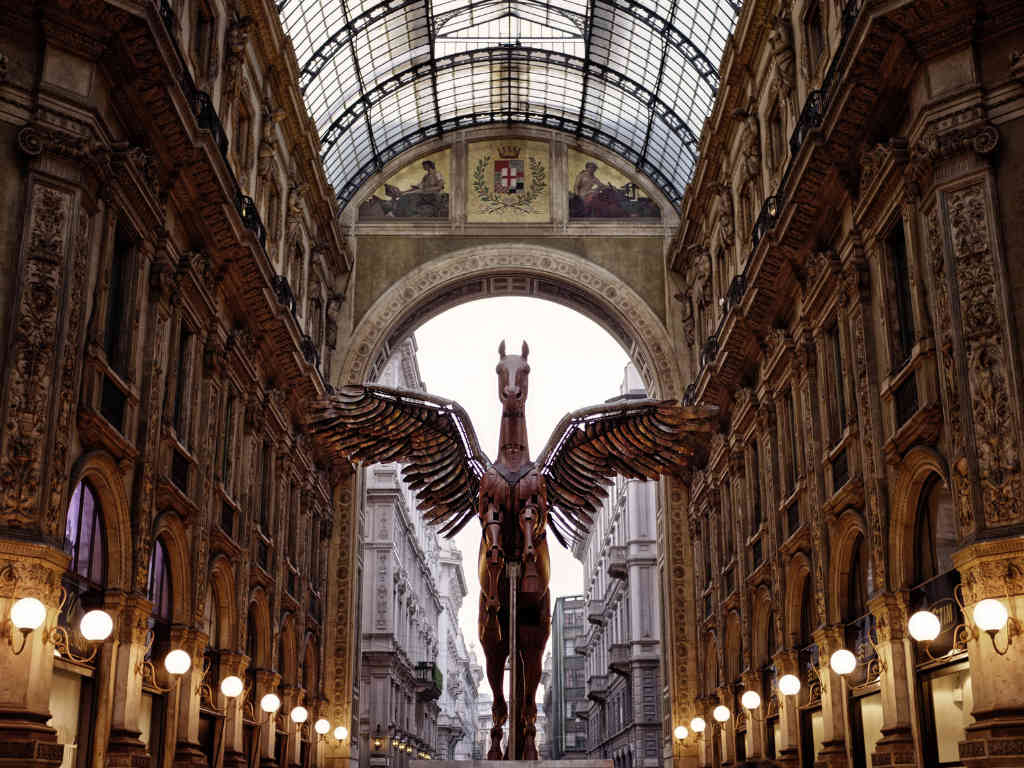 Italy Fashion
To this day, Italy's name is synonymous with trends in high fashion, which was true for the country since the Renaissance. Italy's reputation in fashion was first set by the monarchy. Everyone wanted to dress like the nobility, and they dressed lavishly. The 15th century was a time of artistic flourishing and vibrant colors. Women in Italy wore elaborate clothing, jewelry, makeup, and other accessories while men wore pigmented colors and intricate embroideries on their tunics, both to signal their position and authority. You can often see this in Leonardo da Vinci's portraits of the Florentine elite.
During this time, cities such as Florence, Venice, Milan, Naples, and Rome produced their own textiles and fabrics like wool, silk, and velvet. The legacy of this industry lasted through the mid-20th century when the fashion market started to become increasingly competitive. That's when Milan began to make a real name for itself.
Big names in fashion like Giovanni Battista Giorgini, Emilio Pucci, and the Fontana sisters used celebrities and the influence of the growing popularity of the film industry to put on fashion shows in Rome, Venice, and Florence. Italy was fast becoming the destination for clothing trends around the world, and Milan emerged victorious as the city known for fashion.
Milan Fashion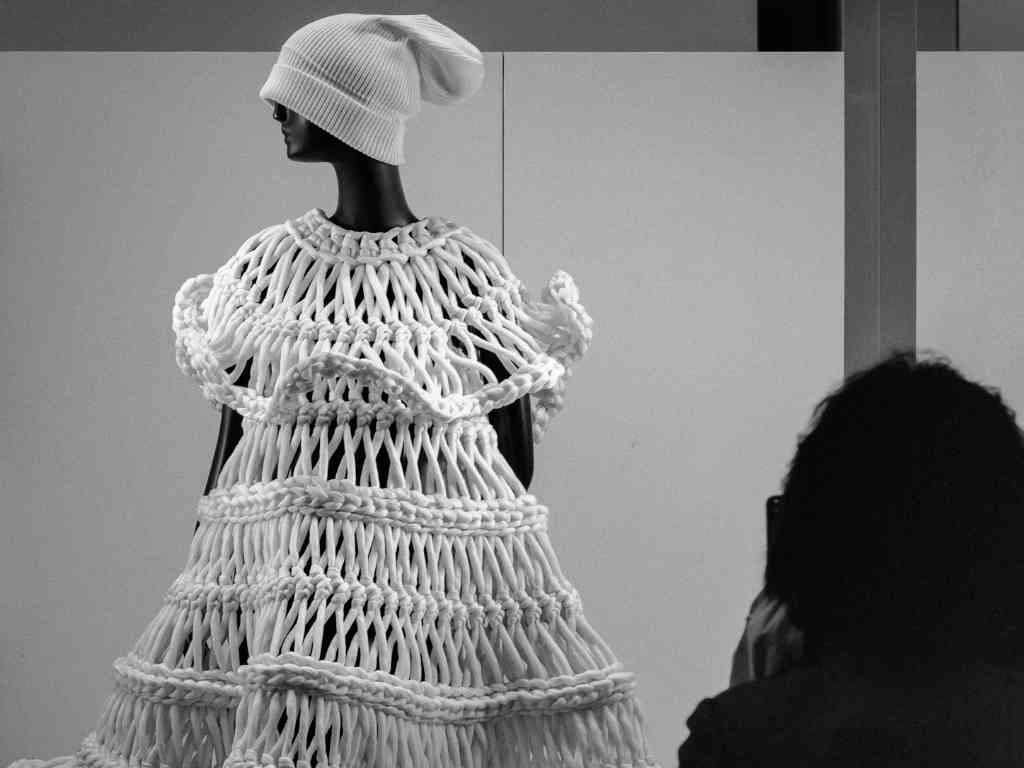 By the latter half of the 20th century, Milan was a prominent industrial city with good manufacturing connections. Designers turned to this Italian fashion mecca for its trend-setting status, especially after 1961 when it was the headquarters of Vogue Italia. Milan-based pioneers in fashion, Giorgio Armani and Gianni Versace, also had a huge hand in solidifying the city's name even further after their designs became very popular.
Milan Fashion Week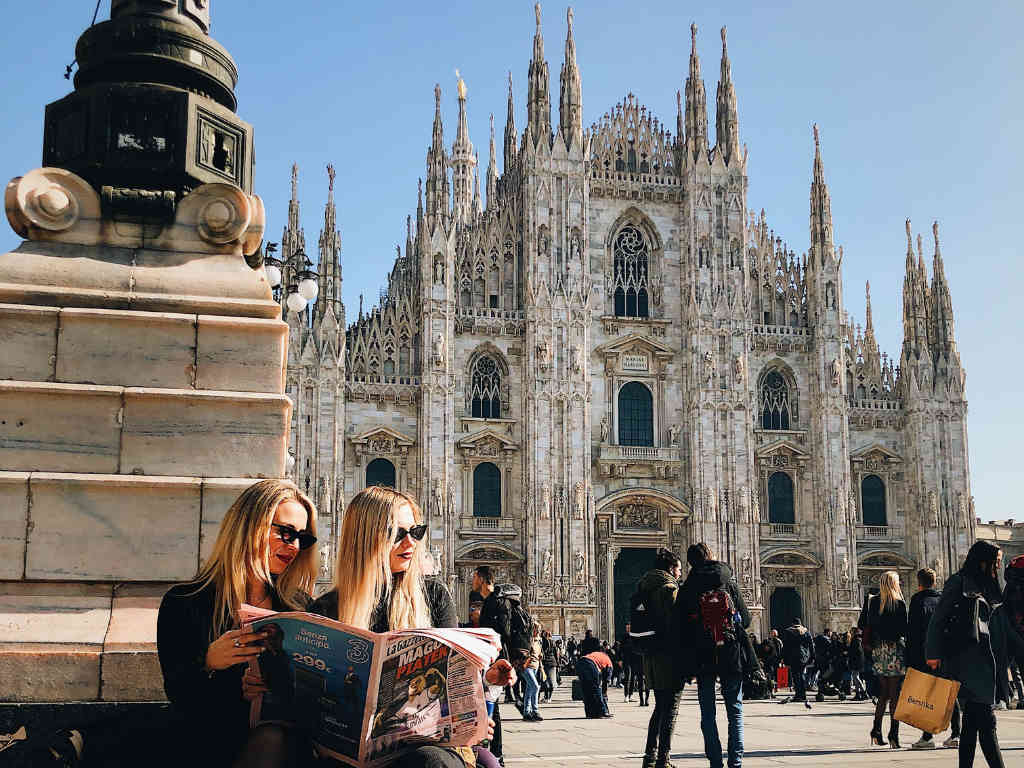 Milan's Fashion Week finalized the city's reputation for cutting-edge fashion. Versace's 1991 show, featuring supermodels like Cindy Crawford, Naomi Campbell, and more, embodied the popularity and buzz around this lavish week. Adorned in the beautiful patterns, cuts, and colors of the iconic designers, these opulent shows have attracted the likes of other fashion names like Gucci. Suddenly, Milan was part of the global big four in fashion.
Milan Fashion District
Being in Milan today, it's very easy to see its recognition as the fashion capital of Italy. The Quadrilatero D'Oro, or the Golden Quad, comprises four streets that showcase Milanese style with high-end shops and boutiques. Stroll through the elegant streets of Milan, and you'll see Italy's fashion history firsthand, including the original Prada store that opened in 1913. This shop, with its classy glass-covered walkway, was a favorite destination for both the Italian and European upper classes.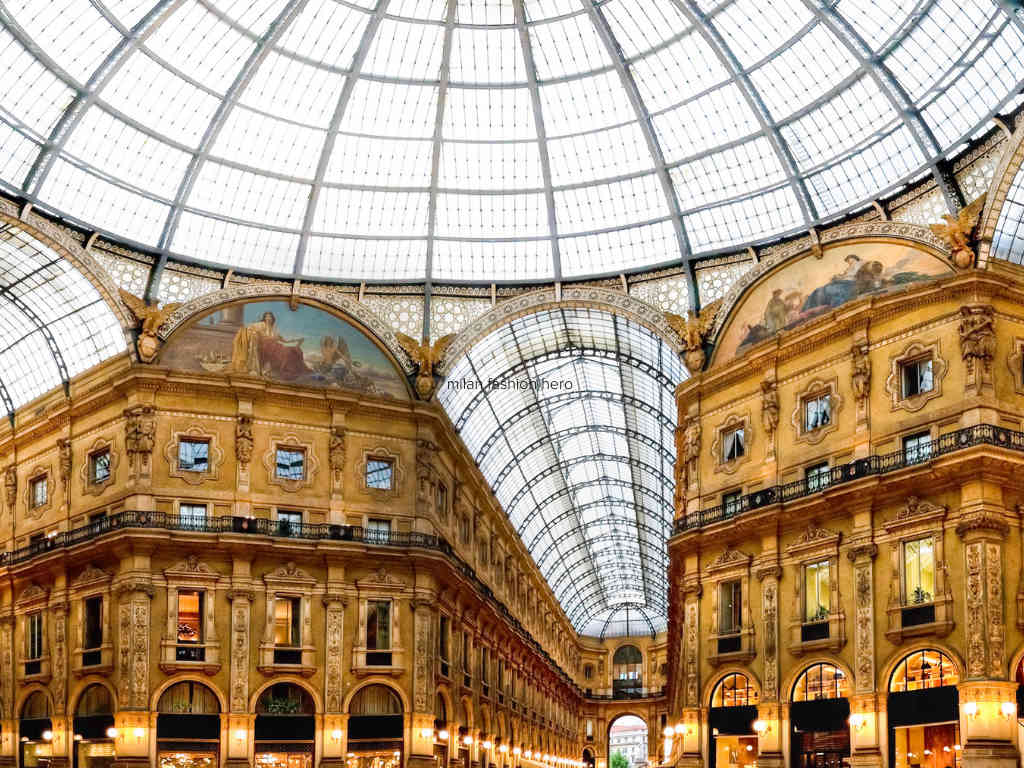 Via MonteNapoleone, Via Sant'Andrea, and Via della Spiga
Via MonteNapoleone is an absolute must-see if you'll be shopping in Milan. This renowned area is known for its exclusive and unique shops that you wouldn't be able to find anywhere else. Do a little window shopping, and you'll see the district's high-end boutiques that boast elaborate fashion from world-renowned designers. Many big names in Italian fashion had some connection to these recognizable streets. If you're looking for something less flashy than the average designer brand, Milan has independent boutiques, particularly in the charming neighborhood of Brera. Bohemian and artsy, you can find something for everyone to enjoy in this district. You'll find artisanal goods such as leather as well as vintage stores for the retro-loving spirits. Aside from fashion, this area contains the Palazzo di Brera, a beautiful art gallery, a quaint botanical garden, the Museo del Risorgimento, which houses the first Italian flag, an aquarium, architectural landmarks, and more!
With so much to see in Milan and so much history to absorb, you might feel overwhelmed with where to begin. Leave the guidance to us, and learn more with our experts who will take you through the alleys and histories of Milan's luxury in our Alta Moda: Fashion in Milan tour. You'll not only get a taste of the distinctive fashion history of Milan, but you'll get insights into the districts, shops, and vibe of the city that make it unique. Want to learn with a true expert? Get a comprehensive view with one of Context's tours in Milan or join us virtually for in-depth, scholar-led seminars and courses about Milan.
Other blogs you may be interested in: