Tour Details
Tour Description
How did Montreal go from fur trapping town to the cosmopolitan heart of Quebec? This three hour Old Montreal visits key sites, including Place d'Armes, and is designed to provide an in-depth introduction to the history of Montreal. Led by a local historian, architect, or other local expert, we'll peel back the layers of the city from its French and English colonial roots to today's cultural capital.
Old Montreal Walking Tour
Our walk will begin at the very spot where Montreal was founded, Place d'Youville, where we'll explore the reasons why the Iroquois, fur traders, and Sulpician priests chose to make their home here, as well as how urban planning affected the city's growth. Our walk will also introduce us to the nature of the ecclesiastical presence in the city and the competing power structures of Jesuits and Récollets. We may then stop by the house of Simon McTavish, chief founding partner of the North West Company. Here we will discuss the importance of the fur trade, the fierce competition between the North West Company and the Hudson Bay Company, the coureurs de bois, and trade patterns under British rule.
Wealth and Architectural Splendor
We'll then move on to Rue Saint-Jacques, called the "Wall Street of Canada" in the early 20th century, where we'll look at the rise of Canadian financial institutions, illustrated by such buildings as the grandiose former banking hall of the Royal Bank of Canada. The street also includes the Montreal World Trade Centre, a restoration project from 1992 which won prizes for integrating old façades with new buildings, synthesizing something distinct from the two.
Place d'Armes
We'll then make our way to Place d'Armes, arguably the most important site in all of Old Montreal, which includes Notre-Dame Basilica, the Sulpician seminary, the headquarters of the Bank of Montreal, and a collection of amazing architecture from the 17th to the 20th centuries. Our path will lead us to Champ de Mars, where we can see the remnants of Montreal's old fortifications and the changing nature of conflict in the colony, from battles with the Iroquois to wars with the British and Americans.


Along our way we'll also discuss later disputes such as the rebellions of 1837-38, linguistic divisions, and the conflict between urban and rural business interests, or how the railway eventually unified the two former provinces of Upper and Lower Canada. This will take us into a conversation of Montreal in the 20th century as Toronto has grown to become the largest city in Canada.
Take Aways
At the conclusion of this walk, we will have a comprehensive understanding of Montreal's colonial history, from the fur trade to the urban and industrial forces that have shaped the city into the cultural epicenter it is today.



FAQ
Is this tour walking intensive? This is a moderate walk, and, depending on the expert, more geography can be covered.
Is this tour suitable for kids? Yes, we have family friendly guides, the content can be adapted to an age appropriate level.
Where You'll Start
Tour Experts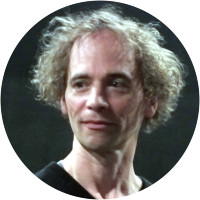 Justin Bur chose to live in Montreal 30 years ago to benefit from its vibrant mix of cultures, finding life much more interesting in two languages than just one. His lifelong fascination with the workings of cities and their transportation systems led him to obtain a master's degree in urban planning from Université de Montréal in 1994. Since then, he has further explored numerous topics in the history of Montreal's urban development, including the 200 years of evolution of the Mile End neighborhood; Saint-Laurent Boulevard, from country houses to a lively multicultural microcosm of the city; and the development of Montreal's road, rail and public transit networks. He has been active since 2007 with two local historical societies, the <a href="http://amisboulevardstlaurent.com/?lang=en">Friends of Saint-Laurent Boulevard</a> and <a href="http://memoire.mile-end.qc.ca/?lang=en/?lang=en">Mile End Memories</a>, for which he has led numerous walking tours and lectured and written on neighborhood history. His goal has always been to understand the present state of the city through an exploration of its past – combining approaches from history, geography, and urban planning – in order to tell true stories about the evolution of his favorite places.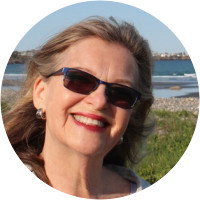 Charlotte Dennick, a retired elementary and secondary school administrator, was born and raised in Montreal. She holds multiple degrees, both in history and in education. Currently, a Student Teaching Supervisor at McGill University's Faculty of Education, she combines her educational background with that of mentor/guide. She has united her love of history and her background in education, in her work as a senior docent at the McCord Canadian History Museum and at the Chateau Ramezay Museum. Both institutions focus on the history of Montreal and Quebec. On her Context tours and in the museums, she shares with visitors the fascinating and complex story of how and why both Montreal and Quebec occupy a unique place in Canada and in today's North America.
Reviews can only be left by Context customers after they have completed a tour. For more information about our reviews, please see our FAQ.
Charlotte was delightful and full of information on the history of Montreal. She tailored the time to my interests. I could have spent more time with her.
Apr. 16, 2023
Justin was enthusiastic and an extremely knowledgable. I am picky and rarely give perfect scores. But he was fun to be with and certainly gave us plenty to think about.
Mar. 18, 2023
Wonderful tour
Nov. 3, 2022