Tour Details
Tour Description
In what other city do the culinary specialities run the gamut from tire sur la neige (a taffy made by pouring boiling hot maple syrup onto fresh snow) to French fries smothered in gravy and cheese curds? In this Montreal food tour we'll discover one of North America's most distinct food scenes. Focused on the Marché Jean Talon and led by a food writer or chef, we'll dive into the local flavors and ingredients, learning the history and culture of Canada's foodie paradise.
Montreal Food Tour
This exploration of the Marché Jean Talon, North America's largest open air market, will delve deeply into Quebec's various gastronomic wonders. Here we will admire farm fresh produce, homemade cheeses and sausages, and taste the fabulous fungus of a local mushroom forager.


Stopping at the Marché des Saveurs, which exclusively features products from Québec, our guide will highlight varied maple goods, cider, and cranberry alcohol. Our food foray may also include locally made spices and olive oils, artisanal bread, and maple salmon bites from a fishmonger whose wares come directly from the beautiful Gaspésie Peninsula.
Take Aways
After our culinary expedition through the Marché Jean Talon, our senses will be intimately acquainted with the tastes and aromas specific to Quebec gastronomy. Fair warning: baggage may smell of smoked meat upon departure.


Note: Please include any dietary restrictions or allergies in your trip notes and our guide will adapt accordingly.


Where You'll Start
Tour Experts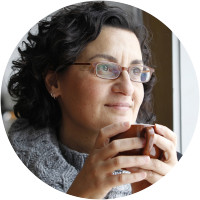 Mayssam Samaha is the Montreal-based food and travel writer behind Will Travel for Food. She was born and raised in Lebanon and lived in New York City before finally settling on Montreal as her home. She travels the world in search of her next culinary discovery, from Michelin-starred restaurants across the planet to the latest hole-in-the-wall down the street. Her blog, Will Travel for Food, has been a finalist in the Culinary Travel category of Saveur Magazine's Best Blog Awards for the past two years. Mayssam is a contributor to the Tourisme Montréal blog and is an expert in all things food in Montreal. She lives two blocks away from Montreal's Jean-Talon market – aka her "corner store" – and loves to peruse its many colorful stalls and specialized food shops.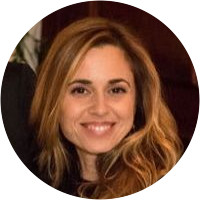 Marcella De Vincenzo is a freelance food writer and cooking instructor born and raised in Montreal. She has reviewed many restaurants, writes about Montreal, and is currently co-authoring a cookbook based on the Jean Talon Market, which she describes as being 'literally in her backyard'. The market vendors now know her by name, it doesn't hurt that she bakes them cookies. Her insight and knowledge in cooking Italian dishes stem from the hours she spent in the kitchen with her grandmother and aunts. One of her biggest passions is teaching kids how to cook 'real food'; so much so, that she is one of Jamie Oliver Food Revolution Ambassadors for Montreal. Marcella is a graduate of Concordia University with a degree in Human Resources, a specialization that helps her when working with zealous farmers and chefs!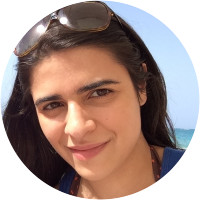 A born and raised Montrealer, Jacqueline has always been on the watch for what is good and new in this great city. While completing her bachelors and masters degrees, she travelled around the world always on the search for new cultural experiences, including food. Now, as a college and university professor, her students, in addition to asking questions about the course, also ask her for restaurant recommendations. She is excited to share these experiences and recommendations with you!
Reviews can only be left by Context customers after they have completed a tour. For more information about our reviews, please see our FAQ.
Jacqueline was fantastic we had a great tour.
Dec. 11, 2019
Marella was early and was easy for us to find. She was extremely knowledgable about the market and food in Montreal. She worked at our pace and was able to quickly make alternate arrangements in terms of some stops to accommodate our needs and interests.
Oct. 19, 2019
Jacqueline was wonderful! Very informative and fun to be with! She made our experience memorable and will recommend her and your tour company to all of our friends who might visit ! She made sure to include anything she thought we might enjoy and gave us history of the local area. Her english was excellent! Merci
Oct. 13, 2019