Tour Details
Tour Description
Pompeii offers kids an unparalleled view into ancient history. Frozen in time and wonderfully preserved, it is one of the few places in the world where ancient civilization comes to life so vividly. In this full-day Pompeii for Kids Tour, a day trip from Naples, we dive deeply into the ruins of Pompeii as well as the Archaeological Museum in Naples. The day is structured around a series of activities and led by an archaeologist or historian who has been trained in visual thinking strategies. This is a fantastic way to get the most out of a visit to Pompeii with kids.

NOTE: This tour includes a car service that will pick you up at your accommodation. Please tell us your hotel or apartment address in the 'Additional Details' box while adding the tour to your shopping cart.
Pompeii for Kids Tour
On the drive out to the site of Pompeii, our guide will provide historical background that will set up the context for understanding the site and what we will see later at the Archaeological Museum in Naples. Upon arriving, we will move swiftly through the ancient cobblestoned roads, exploring the homes, temples, shops, civic buildings, and public spaces that intricately illustrate everyday activities in the city. We will explore the similarities and differences between life in ancient Pompeii and modern-day family life.
Naples Archeological Museum
Leaving the site by the early afternoon, we will return to Naples, by car, where we will enjoy lunch in a small, non-touristy restaurant in the city center, followed by a short stroll through the center, poking our head into a few churches and providing a short synopsis of the history of the city. The group will then head to the Naples Archeological Museum, one of the greatest collections of ancient art and artifacts in the world, where we will link back to connections with Pompeii while viewing the colorful frescoes, mosaics, and statues unearthed during the excavations, begun in the 18th century by envoys of the Bourbon kings of Naples. These artifacts provide vivid visual examples of the Pompeiians and their life, allowing for a full understanding of the culture of the time.
Take Aways
By the end of the excursion, the whole family will have gained a deeper understanding of the ancient site of Pompeii and its unmerciful fate. The kids, engaged in several interactive activities, can take back home unique and fun memories of long-gone history, and, naturally, some mouth-watering gelato as well.
Miscellany
Please note: If you choose to run this walk departing from Rome, you will need to take the high speed train to Naples first thing in the morning. If you have any questions about arriving in Naples, please feel free to contact us at info@contexttravel.com.


We also have a host of Pompeii tours intended for adults like our half-day
Pompeii Tour
, or our full-day
Pompeii Tour
including the Naples Archeological Museum.
Please Note: Due to transportation schedule changes during the holiday season, this tour time may need to be altered for the allotted itinerary. The team will communicate this to you promptly if necessary - Thank you for your flexibility!
FAQ
Is the cost of lunch is included in the Pompeii Adventure walks? No, you'll be responsible to cover for the cost of lunch for you and the expert.


If I am coming from Rome and I plan on purchasing my train tickets separately, at what time should I book them? The tickets you will need are the 8:00 am Alta Velocita' train from Rome to Naples and the 5:25 pm Alta' Velocita' train from Naples to Rome (the schedule is different on weekends - please contact us for the best trains to take if booking this excursion on a Saturday or Sunday).


I am staying in the Amalfi Coast (Vietri sul Mare, Ravello, Amalfi, Positano, Sorrento), is the car service to Pompeii included in the price of the walk? We can have the car pick you up one hour prior to the start time of the walk at your accommodation with an additional fee. You will meet your expert at the archaeological site of Pompeii.

Is this tour walking-intensive, and/or wheelchair accessible?
This tour is accessible, however, it is useful for us to know about any mobility issues in advance, clients with walking difficulties may have trouble at Pompeii. Pompeii has a special itinerary "Pompeii for All", which is designed for people with motor disabilities.
Where You'll Start
Tour Experts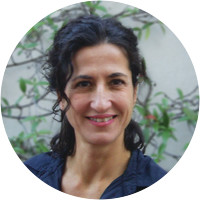 Fiorella Squillante holds a degree in modern languages and art history, a post-graduate course in education and didactics and a master-course in exhibition design. She is a specialist in art history and Neapolitan culture and art. She works with the main museums of Naples as a member of the education department. She also works closely with Friends of Museums from abroad. Fiorella is the president of the cultural association "Fine Arts", which organizes private viewings and themed routes in Naples and Campania, and visits to stately homes and private collections. She writes about Naples and Campania for a popular guide book and is the author of "Naples in 3 Days", a guide to Neapolitan art and architecture and a book for children and teenagers called "Pompeii is Cool!".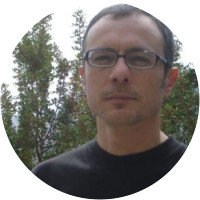 Alberto is an expert on Neapolitan life, culture and history. After a decade of experience as a swimming coach, in contact with international-level athletes, in 2007 he began working with the cultural association of Fine Arts as a tour guide on Naples, Capri, the Amalfi Coast, Ischia and Procida. He is an official guide in Campania and loves to lead visitors to the Archaeological Museum, Pompeii, Herculaneum, Oplontis, Stabiae and Phlegrean Fields. He also lived and studied in London for four years. He leads small groups through unusual itineraries away from the crowds on Capri and the Amalfi Coast. Over the years, he has developed a great passion for local cuisine and now organizes cooking classes and tours related to the food and wine of the Campania region. In his spare time, he likes cycling with like-minded enthusiasts to discover the typical places of historical and scenic interest.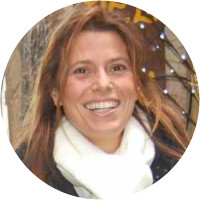 Roberta is based in Naples and has a degree in History of Art from the University of Naples. She specialised in Cultural Heritage Conservation at postgraduate level at the Università degli Studi Suor Orsola Benincasa. With the aim of raising awareness of cultural heritage, especially among students and children, she professionally trained as a licensed tour guide for her hometown of Naples, for the archaeological sites around Mount Vesuvius and the Phlegraean Fields and for all the sites and museums in the region where she lives. She has also specialised as a tour guide for the blind. Roberta looks forward to sharing her passion for art, culture, and the Neapolitan lifestyle with visitors on Context tours. She loves food and is always ready to smile!
Reviews can only be left by Context customers after they have completed a tour. For more information about our reviews, please see our FAQ.
We have done Pompeii three times and Fiorella was head and shoulders the best guide that we had. Wonderful attention to our grandchildren. Our driver was also beyond wonderful.
Aug. 11, 2022
It was the most fantastic experience. Not only did we learn a college course worth, but Fiorella engaged our 11 year old beautifully. The food...the walk through old town...we never thought we would like Naples. She is the best guide I have ever had.
Jun. 9, 2022
I cannot say enough about our day in Pompeii and Naples. Fiorella was simply exceptional in every way. Her genuine kindness and her ability to engage all of us, especially the kids, throughout the entire day was just amazing. Everyone learned so much. On a trip full of great experiences, to have both kids and grandparents say this was their favorite day, speaks volumes about Fiorella.
Dec. 8, 2019