Tour Details
Tour Description
With its meandering streets, vibrant history, and strong sense of community, Greenwich Village remains distinct within New York City. During this Greenwich Village walking tour, we explore the history of this enigmatic neighborhood, from its Native American roots, through the Dutch tobacco farms and the English estates of "Green Wich," to the emergence of the Bohemian Village of the '60s.
Greenwich Village Walking Tour
In the company of an urban historian, this walk zooms in on the early history of Greenwich Village, taking detours and tangents to bring us into the 20th and 21st centuries. We'll explore early settlements and trace the topography of old rivers, considering the human scale of the buildings and winding streets. In order to introduce the Village's many layers, we begin at its nexus: Washington Square, a former potter's field, then fashionable park, and now busy hangout. We'll look into the cobblestoned mews and rare 19th century carriage houses that are tucked behind the mansions along the park
From Whitman to Dylan
Passing landmarks like the Jefferson Market Library and Bleecker Street, we'll head into the leafy precincts of the West Village, with its clapboard houses and hidden courtyards. Time will be spent on architecture and urban development, but also on biography and the significant people who have called the Village home through the centuries, from Walt Whitman to Bob Dylan.
A Hamlet on the Hudson
Stopping at the Church of St. Luke's in the Fields on Hudson Street, we'll discuss of the area's burst of growth in the early-nineteenth century from rural hamlet to bustling town, a result of fever outbreaks downtown and the development by real estate barons like John Jacob Astor. After peeking into the church's lush walled garden, we'll walk to the Hudson River, central to both the neighborhood and the city's history, and now a landscaped park with views of the harbor.
New York's Iconic Neighborhoods
FAQ
Where do we meet? Where does the walk end?
Generally speaking, the walk begins near Washington Square Park. Your confirmation email will have the exact meeting point details along with a map, and 24 hour phone number for any last minute issues.


What if it's raining?
Tours operate rain or shine, but in the case of inclement weather, your guide will modify the tour so more time is spent indoors. It never hurts to have an umbrella on hand.


Is this tour good for kids?
Yes! We have some excellent family friendly guides who can appeal to the learning styles of children. Please book privately if you have children under 13. Feel free to provide us with information about your children such as favorite school subjects, and hobbies. This way we can match you with the best possible guide.


Is this a walking intensive tour?
This walk covers a small radius in the West Village, and some streets and sidewalks can be uneven. There are occasional opportunities to sit, use the bathroom, and get something to drink if needed. Please contact us with any questions; we will be happy to advise if this tour will be appropriate for you, and can also design a private, customized tour for visitors with mobility concerns.
Where You'll Start
Tour Experts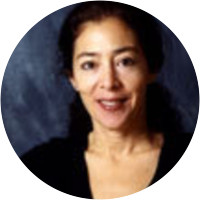 Alexandra Leaf is a culinary historian and cookbook author. She writes for a variety of publications including The Philadelphia Daily News, Gastronomica and Country Living and most recently SAVEUR. She has been featured on radio and television, including NPR and CNN, and in such print media as The New York Times, Food and Wine, and Travel and Leisure. Alexandra is a member of Les Dames d'Escoffier International; is a board member of The New York Food Museum; and is former chair of Culinary Historians of New York. Alexandra holds a Masters' degree in Comparative Literature from NYU and speaks fluent French and Italian. In 1992, she was awarded a Soros Foundation Teaching Fellowship and in 2002 was cited for her outstanding contribution to the James Beard Foundation. Her award-winning (IACP) cookbook "Van Gogh's Table at the Auberge Ravoux" (Artisan Books, 2001) has just been reissued in paperback. In 2002, the French edition of the book was published by Hoebecke. Alexandra's first book, "The Impressionists' Table: Recipes and Gastronomy of 19th Century France" was published in 1994 by Rizzoli International. Alexandra is a well-known expert on chocolate and is the principal organizer of the 92nd St. Y's annual World Chocolate Extravaganza. She lectures around the country on the history, manufacture and appreciation of fine chocolate. In addition, she teaches tasting classes at the Institute for Culinary Education and at the 92nd St. Y in New York City where she resides.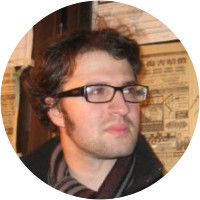 Having earned his Master's degree in History and Philosophy at the CUNY Graduate Center, Daniel London continues his pursuit of the urban past through intensive research into the following questions: How have cities been built, experienced and imagined by different social groups across time? How have these understandings conflicted or converged with each other? And finally, how have these discussions and debates impacted the city we see today? He is currently teaching a course on American Urban History, working at the Museum of the City of New York, and is planning his dissertation on public space in early-twentieth century New York.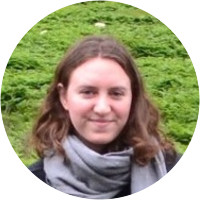 Jacqueline Brandon is an M.A. student in the History of Women and Gender at New York University. In the Fall she will begin doctoral studies in History at Princeton University, focusing on post-World World II American urban history. Her M.A. thesis examines public housing projects in postwar New York City. She graduated with honors from McGill University in 2014. Jacqueline's interest in public history has led her to internships at the Smithsonian's National Museum of American History and the Wolfsonian-FIU. Originally from Miami, she currently lives in Brooklyn.
Reviews can only be left by Context customers after they have completed a tour. For more information about our reviews, please see our FAQ.
This is a great tour. Michele was fantastic! Her knowledge and pacing were perfect. Can't give her enough accolades. Just a great experience all around. Thank you Michele and Context.
Mar. 9, 2020
If on your website you had a note suggesting that one could call to make a group tour booking instead of just showing the tour as sold out it might encourage more people to call and book with a group of friends that make up the whole group.
Nov. 9, 2019
Alexandra was great! I would highly recommend her, learned so much today and have lived here for over 40 years.
Nov. 3, 2019