Tour Details
Tour Description
The meandering, block-paved streets of Manhattan's meatpacking district and the old, steel rail tracks of the elevated train that runs overhead provide a glimpse back through time to an era when New York lay at the crossroads of American commerce. Today, with its upscale restaurants and boutiques, the area has reinvented itself as one of the most exciting destinations in the city. How? By the development of that old elevated railway—the High Line—into one of the coolest, most vibrant places in New York. During this 3 hour High Line tour we'll join an architect or historian for an in-depth look at how the High Line was rescued from the dustbin of history and, by extension, trace the history of New York's industrial age from the 1840s to the 1940s to today.
Meatpacking District - Some Context
We'll begin our walk by looking at the rise of the meatpacking industry, industrial innovation, and urban planning in this part of Manhattan. Architectural remnants of commerce and the stunning architectural details are still evident in this neighborhood, including the predominance of brick facades, the aesthetic reign of certain architects, the use of metal canopies, and, of course, the wonderful Belgian block paving visible on most streets. Along the way, we'll learn how the meatpacking industry declined (along with the Hudson waterfront) with the rise of containerized shipping, and some of the innovative preservation work that's going on here that, in turn, has made the area one of the hottest locales on the island.
High Line Tour
With the basic history under our belt, we'll turn our attention to the
High Line
, a former elevated freight railroad built in 1933 by the New York Central Railroad. At the time of its construction, the High Line was an innovative and efficient way to move freight from warehouse to trains, and avoid the recurring theft that plagued streetcar services. Such businesses as Bell Laboratories and Nabisco, which ran plants and warehouses in the meatpacking district, benefited from this greatly.
Icon of Urban Renewal
After sitting abandoned and broken for several decades, the High Line was rescued by a robust nonprofit and converted into a stunning elevated park, or greenway, similar to the Promenade Plantée in Paris. Designed by architect Diller Scofidio Renfro along with the acclaimed landscape firm Field Operations, the High Line has rapidly become one of the most beloved open spaces in the city.

We will also focus heavily on the conservation of the High Line, its redevelopment, and the thorny political and design issues that lined its path to redemption. We'll emerge with a strong appreciation for American industrial heritage and how old, rusty places like the High Line and Meatpacking District can find new life in the contemporary city.

Our tour concludes near Hudson Yards, a commercial space that was constructed above functional train yards. It is the largest plaza developed in Manhattan since Rockefeller Center.


FAQ
Where do we meet? Where does it end?
Generally speaking, the walk begins in the heart of the Meatpacking District at 14th Street and 9th Avenue. Your confirmation email will have the exact meeting point details along with a map, and a 24/7 phone number. The walk typically ends at Hudson Yards, near The Vessel.


What if it's raining?
Tours operate rain or shine, but in the case of inclement weather, your guide will modify the tour so more time is spent indoors. It never hurts to have an umbrella on hand.


Is this tour good for kids?
Yes! We have some excellent family-friendly guides who can appeal to the learning styles of children. Please book privately if you have children under 13. Feel free to provide us with information about your children such as favorite school subjects, and hobbies. This way we can match you with the best possible guide.


Is this a walking intensive tour? Is the tour mobility-friendly?
This walk covers about 1.5 miles overall. There are occasional opportunities to sit, use the bathroom, and get something to drink if needed. The High Line is wheelchair-accessible by elevator at various points; please contact us with any questions.
Where You'll Start
Tour Experts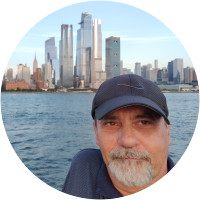 Francesco was born in Sicily and grew up in New York. He graduated with a Master's degree in Architecture and worked professionally in that field for his entire career. When he retired, Frank started leading tours of his city as a way to share New York with visitors from all over the world. When leading tours of the history, architecture and food scene of NYC, Frank is introducing visitors, or new friends, to this intriguing city, revealing its hidden and sometimes forgotten past, in order to better understand its present. A true "Cicerone", storytelling is at the center of Frank's tours and he introduces visitors to the characters from New York's rich history, from his Sicilian grandmother to Emily Roebling, a little know contributor to the construction of the Brooklyn Bridge. Frank's passion for all things New York shines through on his tours all over Manhattan.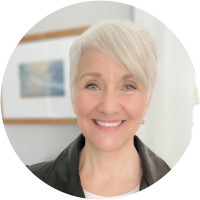 Suzanne Julig is a fine art professional with more than three decades in the field, and has created and delivered art tours throughout that time. Her programs are interesting and fun, while providing substantive art historical insights. Over the past several years Suzanne has expanded her art advisory business to include Career Consulting for the art world, and she most recently served as a member of the senior management teams at Christie's Education and Sotheby's Institute of Art. Prior to that, she was a Director at three major New York galleries, specializing in contemporary as well as American and European art of the 19th and 20th century. Suzanne has placed pieces with private, museum and corporate collections, in addition to organizing exhibitions, lecturing and writing on a variety of art-related topics, and serving as an artist representative for a West Coast sculptor. She holds B.A. and M.A. degrees in Art History with distinction. www.suzannejulig.com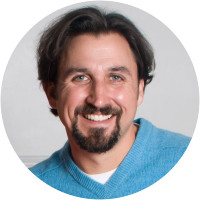 Jonathan was born in New York City and has spent most of his life in and around the bustling metropolis he loves so deeply. He received his BFA from the City's most vibrant art school then left for a year to explore London and receive his MFA from that City's most dynamic art school. He returned to work in one of the most notable art galleries in town until his desire to tell stories and interact with those curious about New York's mysteries got the best of him. He has now been a local guide for nearly a decade and a half and would love to share some of his favorite tales with you.
Reviews can only be left by Context customers after they have completed a tour. For more information about our reviews, please see our FAQ.
I first Contacted your office about a tour guide for Hudson Yard and was told that was part of the High Line tour and would include Hudson Yard. Ivy was not informed of our tour to include a history and information on Hudson Yard. Ivy said if she knew she would have done some research on the Hudson Yard to add to our High Line tour. we were disappointed that our first point of interest was not addressed. That said, Ivy was a great guide and provided us with great historic and current information. Ivy and her great skills and personality saved the day. I wish that our primary reason for a guide to see Hudson Yard was not communicated.
Aug. 11, 2019
Ivy was excellent! We loved her passion for NYC and the High Line particularly. She had a surprise for us at the old Nabisco building...
Jun. 23, 2019
If only you could improve the weather! All went well except for the rain.
May. 20, 2019