Tour Details
Tour Description
New York City has long been hailed as the center of world trade, from indigenous traders, to Dutch merchants, and even today's modern Americans. On this 3-hour World Trade Center Tour, we'll discover the city's emergence as a trading outpost for the Dutch, to the tragic events of September 11th, through the city's miraculous rebuilding of the World Trade Center that we have today.
World Trade Center and 9/11 Memorial Tour in New York City
In the company of a historian, you'll trace the original trade routes of Lower Manhattan up to the site of Ground Zero, where the 9/11 Memorial and One World Trade stand today.
Trace Manhattan's historical trade routes
Our tour begins in front of the Smithsonian Museum for American Indians, once home to the original trade route that the Lenape and Mohican people used between Manhattan and present- day Boston. Strolling up Broadway, we'll stop at the New York Stock Exchange to discuss the significance of the Exchange's founding and its important role as an American institution, including its historic shutdown in the aftermath of the September 11th attacks.
From there we will continue our journey to St. Paul's Chapel. The oldest church in Manhattan, St. Paul's Georgian exterior has survived since 1766 and stands as a symbol for Manhattan during the English occupation. In the aftermath of the September 11th attacks, it became a beacon for thousands of victims, service people, and volunteers. With the guidance of our history expert, we'll view and discuss the extensive memorial that is now housed inside of the Chapel and surrounding area.
9/11 to the present day
Pivoting from St. Paul's, we'll cross into the revitalized World Trade Center Complex. Our historian will weave you through variety of buildings, parks, and memorials that now stand at Ground Zero. As we explore the new World Trade Complex, we may enter any one of the World Trade Centers (there are 5 as of right now!), Oculus, and St. Nicholas Church. Each of the new World Trade Buildings are designed by different architects from across the globe, and house important institutions participating in global trade today, such as the Durst Organization, IEX, and Moody's. We will conclude our tour at the 9/11 Memorial, contemplating the complex developmental history of Lower Manhattan, and its significance in the cultural psyche. After our 3 hours together we will have explored areas of New York which hold heavy histories, not in an attempt to sensationalize the tragic events of September 11th, but rather to explore and contextualize the vast histories of the area and their effects on modern people and culture.
Optional: Skip-the-line One World Observatory Tickets
We can purchase skip-the-line tickets for the One World observatory for an independent visit at the end of the tour. If you wish to purchase these tickets, please add them to your order at check-out. Your guide will have the tickets and will give them to you at the end of the tour. While the guide will accompany you to the entrance, they will not enter into the observatory themselves, unless you customize the tour otherwise.


FAQ
Where does the tour start? Where does it end?
The tour will meet in the Bowling Green area of Lower Manhattan.


Do we need to pay a ticket to get in?
No, the monuments included on this tour are free and we will be observing them from the outside. If you wish to enter the 9/11 museum after the tour, you must purchase the tickets for yourself. If you wish to visit the One World Observatory after the tour concludes, we can purchase skip-the-line tickets for your party.


Is this tour accessible?
Yes, the streets used on this tour are accessible. Should you opt to purchase entry into One World Observatory, the guide will lead you to the accessible entrance.


Is this tour appropriate for kids and teens?
Yes! We have some excellent family-friendly experts who can appeal to the learning styles of children. While this tour does cover some heavy moments in history, the tour can be modified to sensitively engage families through activity and story-based learning. When booking, please provide us with information about your children such as favorite school subjects, and hobbies. This way we can match you with the best possible expert.


Where You'll Start
Tour Experts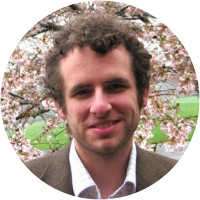 Ben Rubin holds a bachelor's degree from Hanover College, a Master's from Western Carolina University, and is completing his Ph.D. at Drew University. He is also a graduate of the Cornell School of Criticism and Theory at Cornell University. His work has been published in the Journal of Backcountry Studies and in Southern Campaigns of the American Revolution. In addition to academic experience, Ben worked as a docent at the Biltmore House in Asheville, and as a whitewater raft guide on the Nantahala River.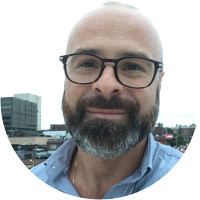 As an undergraduate student at St. Joesph's College, Ryan was able to obtain his bachelors degree in education, while minoring in history. It was during this time that his passion for history, specifically New York City history began to fully develop. Upon graduating, Ryan began working as a New York City public school teacher and completing his masters degree in history at Queens College. As a graduate student, Ryan was able to merge his passion for music with New York City history with the completion of his masters thesis, which analyzed Punk Rock and the social factors that led to its creation and development in New York City. Ryan continues to work as a social studies teacher in New York City and enjoys experiencing all things the world has to offer through travel, culture, and shared experiences with new people.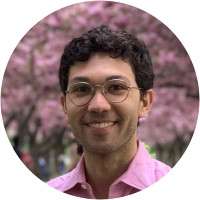 David is a life-long New Yorker with a B.A. in Anthropology and Archaeology from Columbia University and a M.A. in Anthropology and Museum Studies from the George Washington University and the Smithsonian Institution. His academic specialities lie in indigenous and non-Western art, but he also has a deep fascination with and knowledge of the history of New York City, peppered with all the fun facts of a local. David has worked as an educator in both schools and museums and has published internationally about museum pedagogy. When not exploring museums, he enjoys a good book, skiing, and walking around his Brooklyn neighborhood.
Reviews can only be left by Context customers after they have completed a tour. For more information about our reviews, please see our FAQ.
Ryan was personable, knowledgable, and an energetic guide. He's great and we really enjoyed the tour!!
Feb. 10, 2020
Guide was amazing. Changing the date policy too restrictive for private tour. May prevent me using your service in the future
Jan. 8, 2020